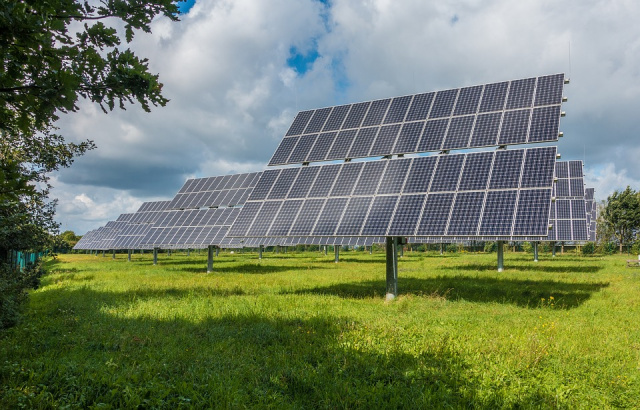 COLUMBUS, OHIO (Sept. 29, 2017) – The Ohio Power Siting Board (OPSB) will hold a hearing to allow members of the public to express their views about Vinton Solar Energy, LLC's proposal to construct a solar-powered electric generation facility in Vinton County. The local public hearing is scheduled as follows:
Dec. 5, 2017, at 6 p.m.
Vinton County Community Building
31935 State Route 93
McArthur, OH 45651
The proposed Vinton Solar Energy Facility would consist of multiple arrays of photovoltaic solar panels with a combined generating capacity of up to 125 megawatts. The proposed facility would be located on approximately 1,950 acres of leased land in Elk Township. Vinton Solar Energy proposes to interconnect the facility to the electric transmission grid via American Electric Power's nearby 138 kilovolt Elk Substation.
The adjudicatory hearing in this proceeding will begin at 10 a.m. on Dec. 15, 2017, at the offices of the Public Utilities Commission of Ohio, Hearing Room 11-D, 180 E. Broad St., Columbus, OH 43215.
Additional information regarding the proposed Vinton Solar Energy Facility is available on the OPSB website at www.OPSB.ohio.gov in case number 17-0774-EL-BGN.
__________________
Editors note: This proposed farm at 125 MW would likely be the largest solar farm in the State of Ohio. In 2016, total statewide operational capacity stood at 125 MW. Ohio's Renewable Portfolio Standard calls for 12.5% of all generational capacity to come from renewable sources such as wind and solar by 2026.
As per our previous article from South Central Power efficiency estimates for their Fairfield Plant, we estimate this plant will provide power for approximately 12,000 homes in the Southern Ohio area.