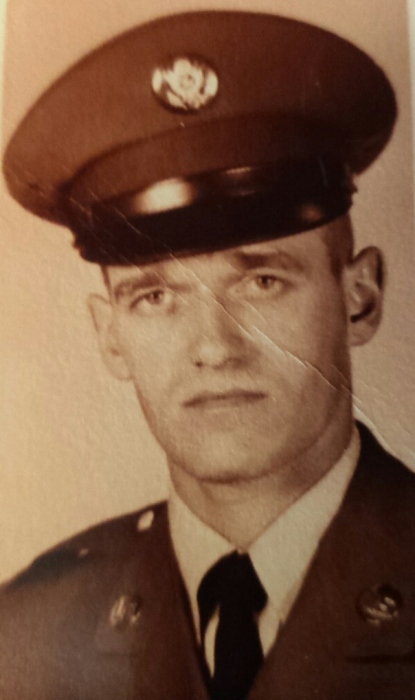 Robert Schoonover was not an ordinary man.  He was a survivor.  He was born and raised in Briartown.  He often told stories of his adventures and we listened each time as though it was the first time.  His stories will be missed.  He talked about getting in trouble at school for wearing heel plates and tipping over the neighbors outhouse with the neighbor inside.  He recalled stories of his time in the Army and how after being in Kaiserslautern, Germany for only two days, he had a bar tab.  There was a time not long ago where everybody knew who he was.  Some people knew him as Sonny or Schoonie, others knew him as Bob but we knew him as family.
Robert Vemont Schoonover was born July 24, 1938 to Helen Lillian (Reeser) and Clarence Oden Schoonover.  He lived a good life.  He never met a stranger and was liked by many.  He passed away June 10, 2019.  Robert served in the Army during the Vietnam Era and was honorably discharged.  He worked at the Esmeralda Canning Factory and The Blue Ribbon Dairy.  Robert worked for the Container Corporation and retired after 30 years.  Robert was a jack of all trades and enjoyed tinkering in his garage.  He was an avid collector of many things and some would consider him a hoarder.  Robert was preceded in death by his parents.
He is survived by his wife of 39 years Carole Schoonover.  He is also survived by his daughters Jennifer Schoonover and Jackie (Jeff) Lykins, step daughter Colleen Webb, grandchildren Zane Herron, Keerston Hopkins, Robert and Tabatha Milligan and Hannah Webb, 5 great grandchildren and by many cousins and friends.  A celebration of life will be held on Friday, June 14, 2019 at 2:00 p.m. at New Life Church, 7766 Stoutsville Pike Circleville.  Gathering of family and friends will be on Friday at the church from 10:00 a.m. until the time of service.  A graveside service will Military Honors will be held Wednesday, June 19, 2019 at 10:00 a.m. at Forest Cemetery.  Online condolences can be made to www.wellmanfuneralhomes.com.