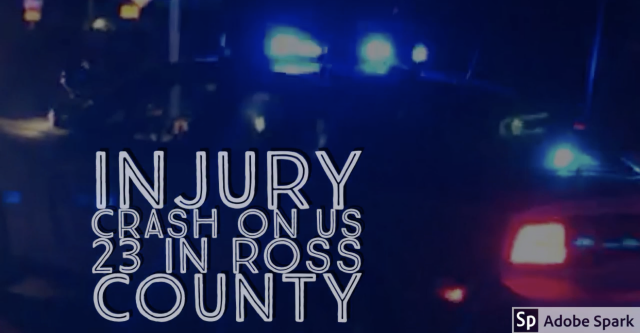 CHILLICOTHE – The Ohio State Highway patrol is investigating a one vehicle crash that occurred on US 23 near Three Locks Road in Ross County. At approximately 0030 hours, a 2009 Pontiac sedan driven by Shelby Hitchens, 45 of Waverly, was southbound when the vehicle traveled off of the right side of the roadway striking an embankment causing the vehicle to overturn. Both Hitchens and the passenger Kimberly Gibson, 45 of Lucasville, were trapped inside the vehicle and was extracted by mechanical means. Ms. Gibson was transported via Medflight to Grant Medical Center with non-life threatening injuries. Mr. Hitchens was uninjured in the crash.
Scioto Twp. Fire Department and Ross County Sherriff's Office assisted on scene.
The crash is still under investigation.