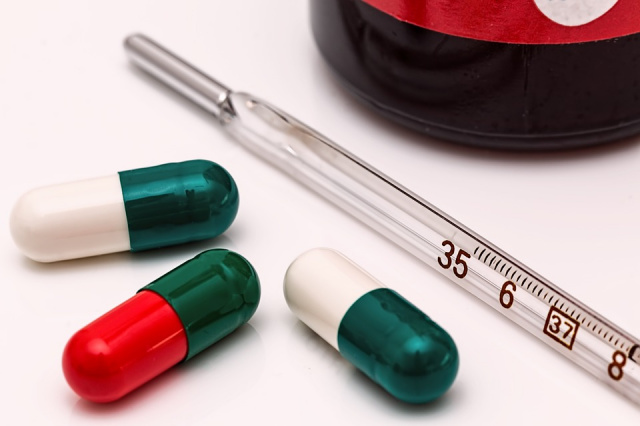 Columbus
October 23, 2017 – SWACO is a proud partner in the National Prescription Drug Take-Back Day which aims to provide a safe, convenient, and responsible means for disposing of unwanted prescription drugs, while also educating the community about the potential for abuse of medications. Properly disposing of medication also contributes to keeping our waterways and environment protected and healthy.
More than a dozen locations and partners are helping to bring this initiative to Franklin County which will be held on Saturday, October 28 from 10 am to 2 pm.  
Please don't put prescription drugs in the trash. Instead, stop by one of these locations to safely dispose of unwanted prescription drugs. Please note that only pills will be accepted at all of these locations unless otherwise noted.
Bexley
559 N. Cassingham Rd.
Canal Winchester
Diley Ridge Medical Center
7911 Diley Rd. 

Columbus
Columbus Public Health
240 Parsons Ave.
(accepting pills, sharps – in puncture resistant container, and lancets)

Franklin Township Police/Fire Station #192
2193 Franklin Rd.
(9 am -2 pm – Accepting pills, needles, and liquid medicines)
Dublin
Dublin Justice Center
6565 Commerce Parkway

Perry Township Police
7125 Sawmill Road
Groveport
Groveport Police
5690 Clyde Moore Dr. 

Hilliard
Hilliard Police
5171 Northwest Parkway

New Albany 
New Albany Police/Plain Township Fire Department
9500 Johnstown Road

Upper Arlington
Upper Arlington Police Municipal Services Center
3600 Tremont Rd.

Worthington
Worthington Police
6555 Worthington Galena Rd.

The following Kroger stores are accepting pills, liquid medicine, aerosols and inhalers, needles, creams, and patches.
Canal Winchester – 6095 Gender Rd. 
Columbus – 3637 S. High St. and 2090 Crown Plaza Dr.
Gahanna – 300 S. Hamilton Rd.
Hilliard – 4656 Cemetery Rd.
Westerville – 55 W. Schrock Rd.
Franklin County is fortunate to be home to several permanent drug drop-off locations. For a complete list of those permanent sites, visit http://www.swaco.org/196/Pharmaceutical