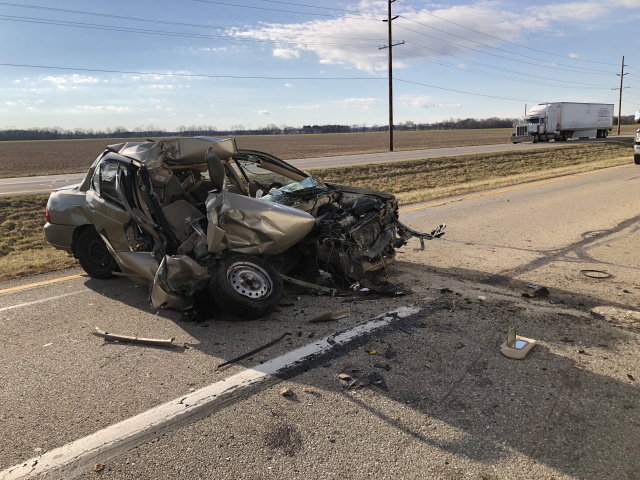 CIRCLEVILLE – An accident occurred around 8:30 am this morning (3/15) on 23 South in Circleville just south of the Love's Truckstop and North of Emerson Rd, sending one man to the hospital, and police and first responders surprised.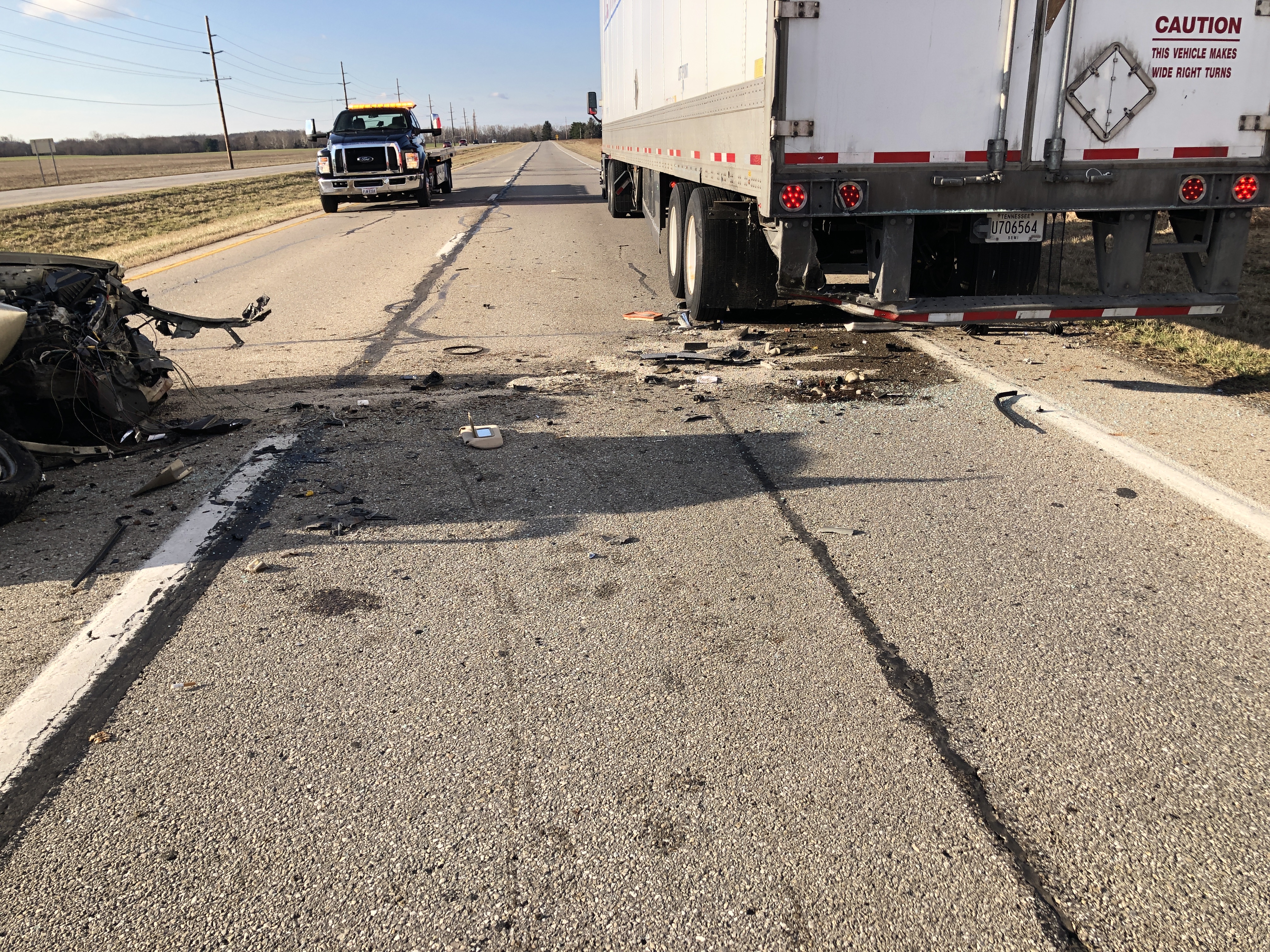 According to Pickaway Sheriffs on the scene, the gold Camry was heading South on 23 at 60 mph and hit the disabled semi truck parked on the shoulder of the road.  The shoulder of the road in this area is very narrow and did not allow the disabled semi to get entirely off the road, but he had his 4-ways on and was visible to traffic.  The single occupant of the Camry was transported to the local hospital by Pickaway Township with non-life threatening injuries. According to Sheriff on the scene the accident is still under investigation, but he did point out that semi was visible and had his 4-ways on even though he was partially in the road the car should have seen the truck and maintained safe distance and may be at fault for the accident.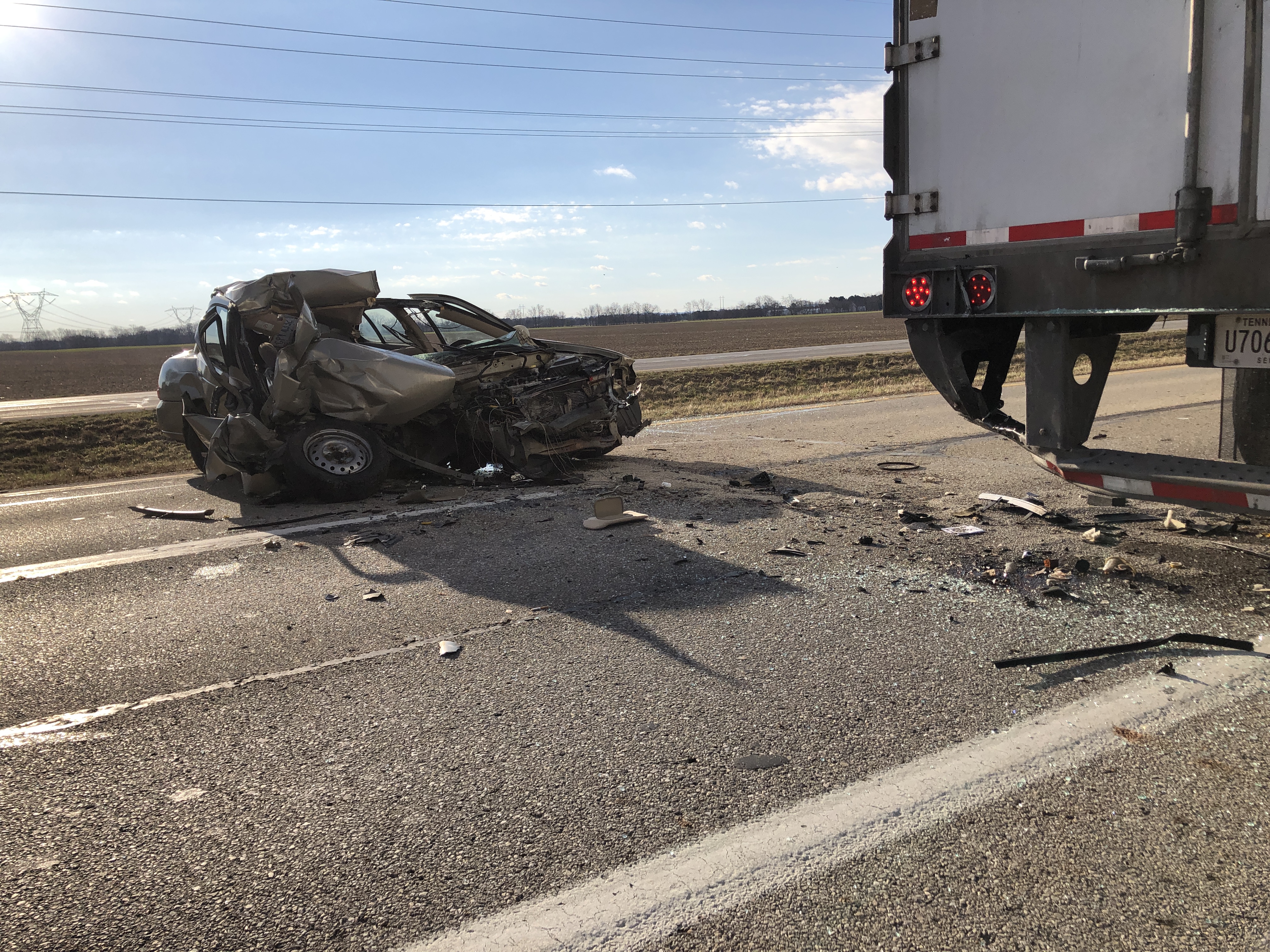 Pickaway County Sheriff and Pickaway Township were on the scene of the accident.  The accident closed down 23 South for over an hour backing up traffic for miles.  Fletchers was also on scene for clean up.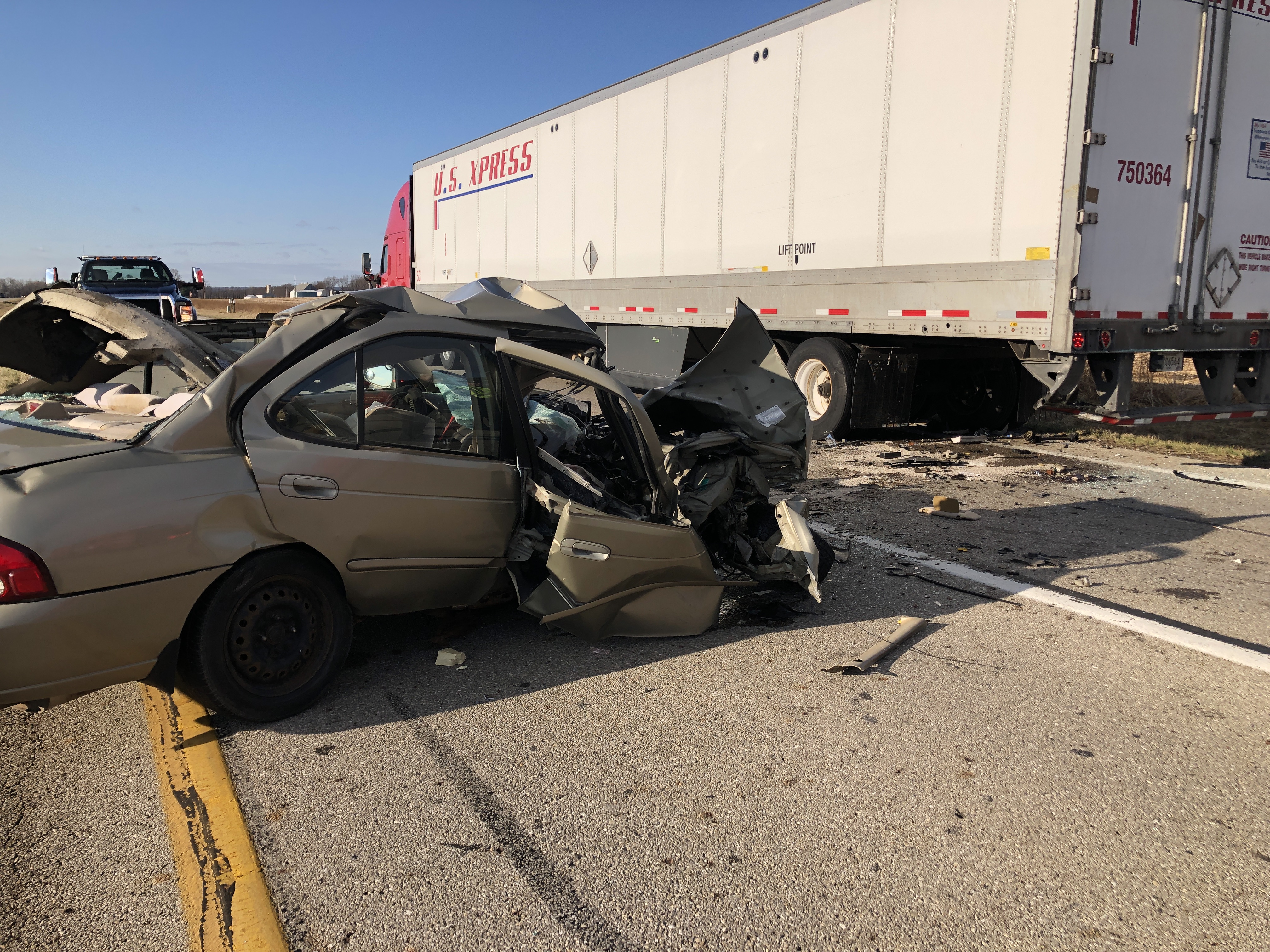 Frist responders were surprised injuries were as minor as they were for the driver.  "The condition of the car I figured someone was going to be lifeflighted in critical or gone," said one of the first responders.  Sheriff on scene said, "he never seen a accident where a car was that badly damaged and the driver was awake and aware what was going on and was even able to give me a statement on what happened."