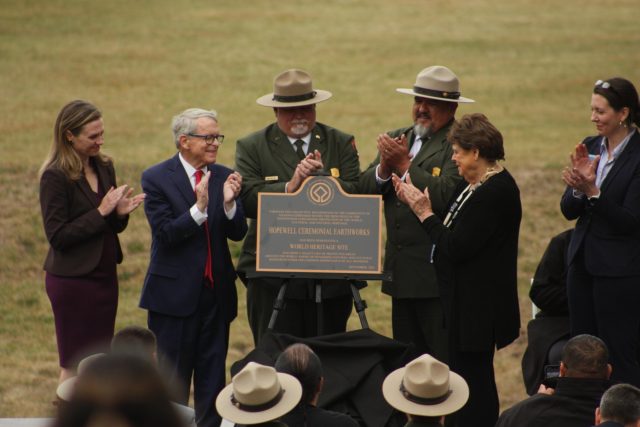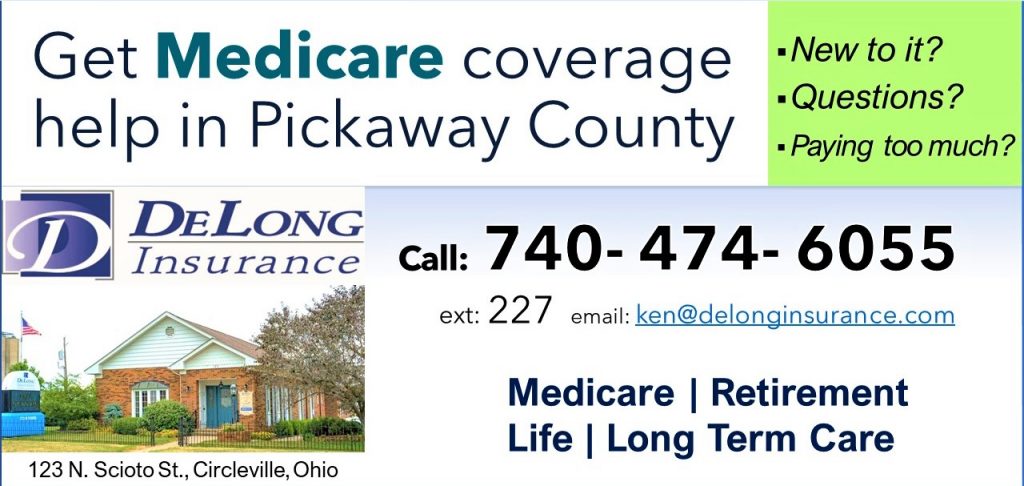 Ross County — Fifteen years of work to gain worldwide recognition was commemorated Saturday at a prehistoric earthwork north of Chillicothe.
The "Hopewell Ceremonial Earthworks UNESCO World Heritage Commemoration Ceremony" October 14th was at Mound City, the headquarters of Hopewell Culture National Historical Park. It was one of three celebrations representing the eight constituent earthwork parks.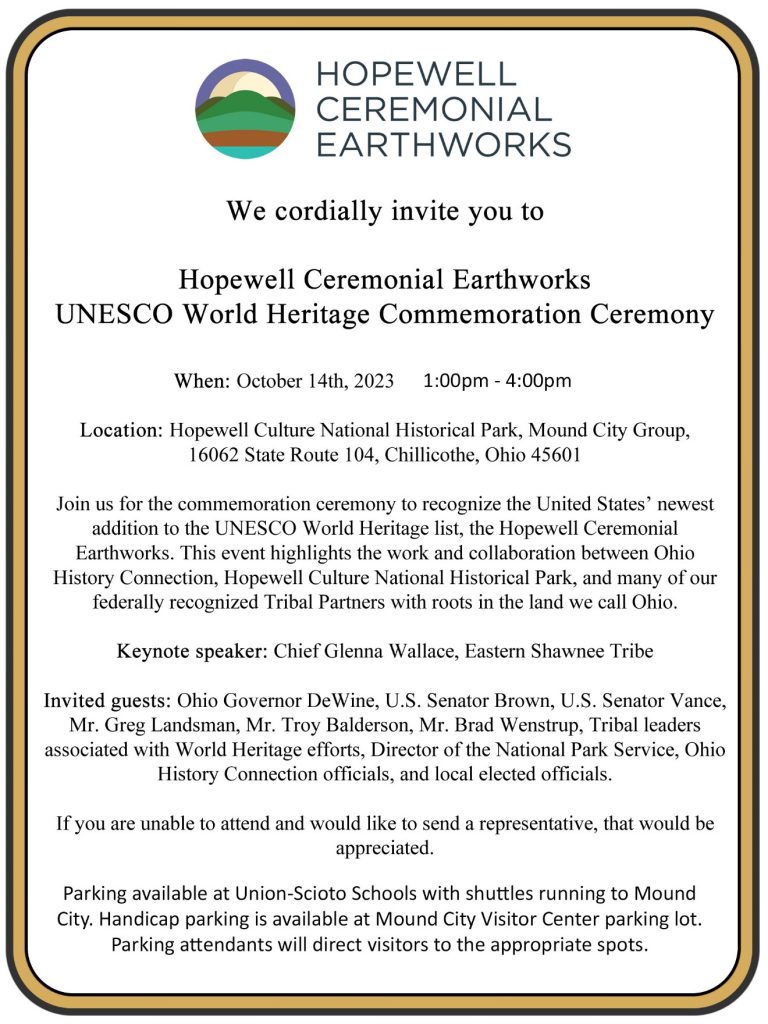 The event included speakers from the National Park Service, Ohio Governor Mike DeWine, and the leader of a major tribal partner in the process – Glenna Wallace, Chief of the Eastern Shawnees.
She gave the keynote speech, talking about how she first learned about the Hopewell earthworks in Ohio on a visit from Missouri – and how interpretation of them earned her support by helping to portray American Indians not as "savages," but as people with genius. Hear part of her speech below.
Jen Altman, Project Director of the World Heritage Inscription for the Ohio History Connection, emceed the event. In my below interview with her, I asked her to summarize the day, and then explain what is in the future for the Hopewell Ceremonial Earthworks.
She said it is to operate them as World Heritage sites: to welcome the public, to increase programming and tours, and to collaborate with tribal partners so they have space to talk about their ancestors, too.
The approximately three-hour event was videorecorded by WOSU public media, and presumably they will have some or all of it available soon.
See also my photo essay of the event, with more images.
Find my previous stories on activity around the World Heritage inscription: