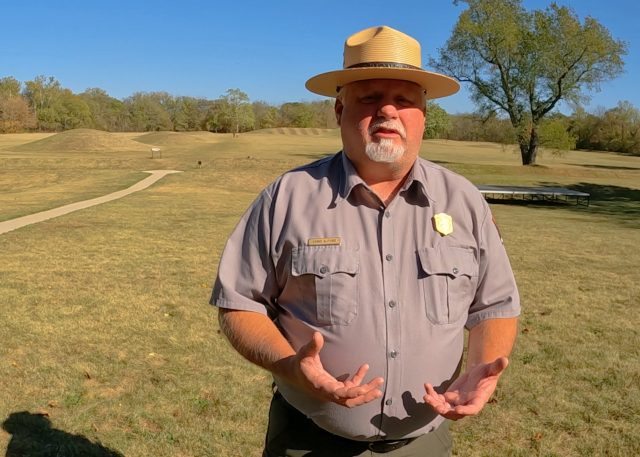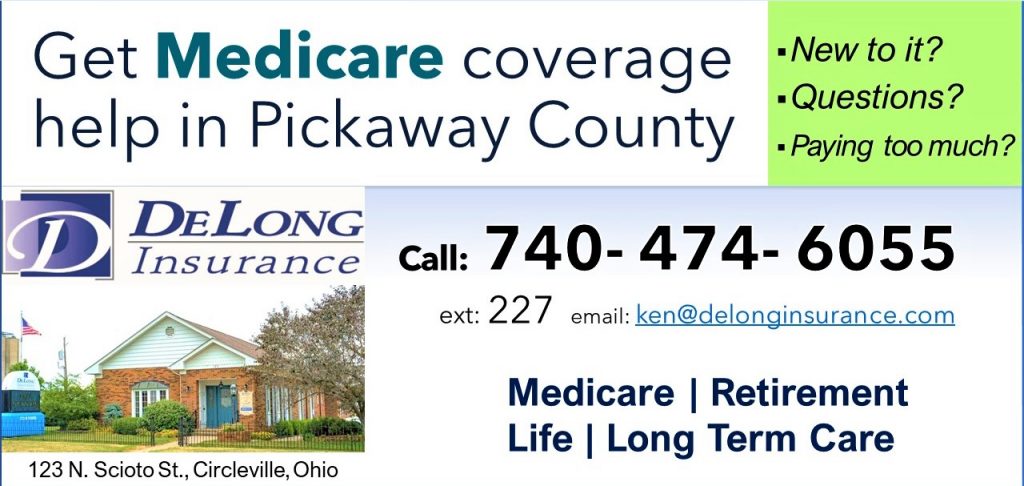 Chillicothe and Ross County — Now that the major accomplishment of getting worldwide recognition for local prehistoric earthworks is done, it's time to party…well, at least celebrate.
The World Heritage inscription of the "Hopewell Ceremonial Earthworks" happened September 19th in Saudi Arabia. The commemorations of that are happening this week in Ohio, with Ross County's event in a few days.
The Ohio History Connection and National Park Service manage the eight archaeological sites. The celebration and open house for Fort Ancient, towards Cincinnati, was last Saturday. Newark will be Sunday…but this Saturday is Ross County's time.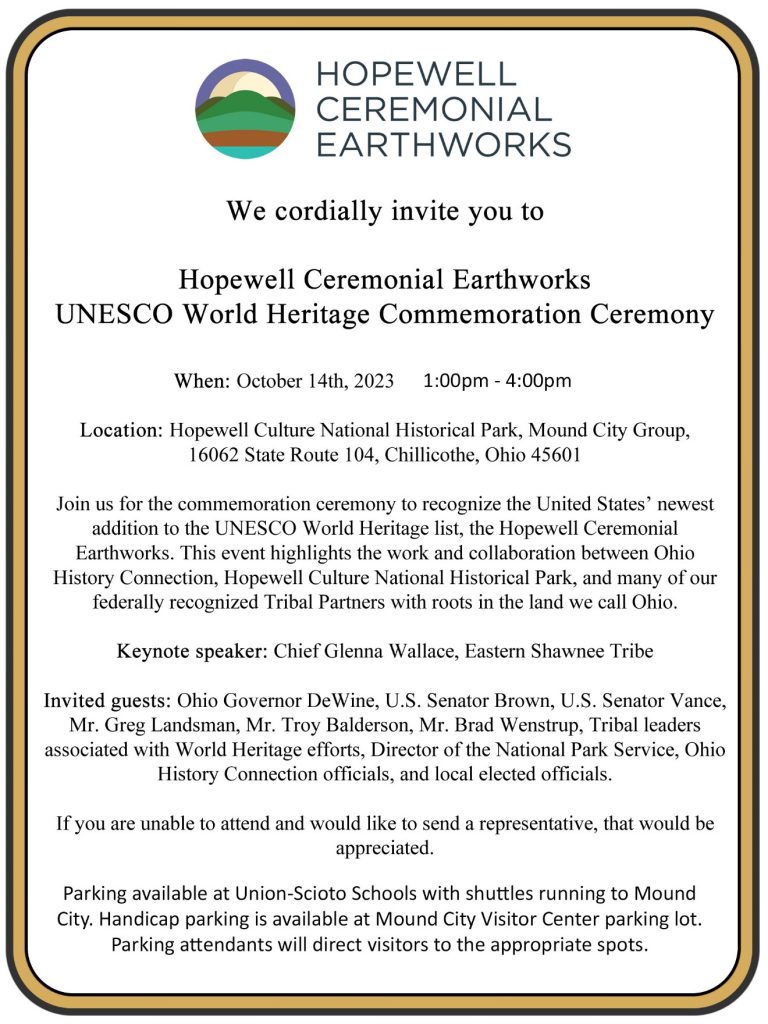 I spoke with Chris Alford, superintendent of Hopewell Culture National Park, about it. The event will be 1 to 4pm October 14th at the headquarters for the five units of Hopewell Culture National Historical Park, the reconstructed earthworks of Mound City.
The park is at 16062 State Route 104 north of Chillicothe, but with the anticipated turnout, parking will be at a nearby high school with a shuttle bus to the park – Unioto High School at 14193 Pleasant Valley Road.
Interpretive tours of Mound City will also be available from 10 to 11:30am. Find details on the event online.
To learn more: