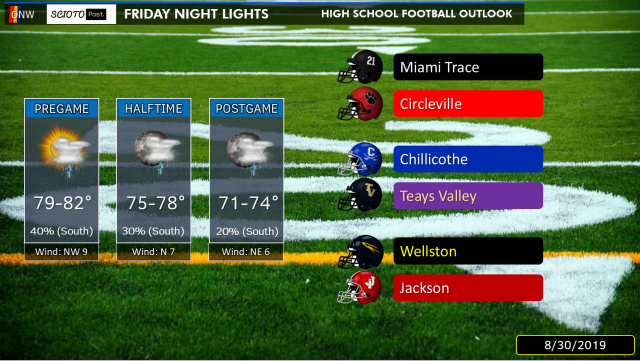 Forecaster: Nick Dunn
Good Friday Morning! There have been some changes to the forecast for tonight's football games. A frontal boundary will move south and is likely to trigger showers and thunderstorms by late afternoon, and those will likely linger into this evening for at least a few hours. I am throwing in a chance of showers and storms for games near and south of US-50. Temperatures are also looking a touch warmer based on new models.
Stay tuned with us for further updates and for the latest scores of tonight's games here on Scioto Post!