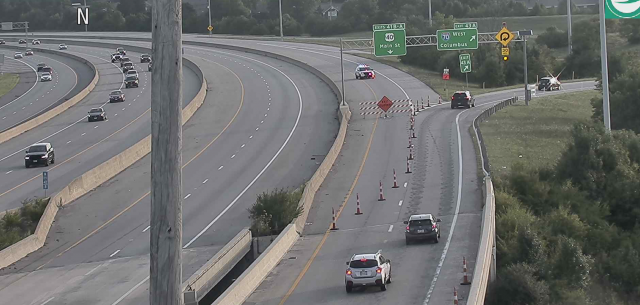 COLUMBUS – There is currently a crash on I-270 Northbound past E Broad St. The road is closed at I-70 on the Eastside. Emergency crews are on scene. Expected time of re-opening is unknown at this time. Motorists should use an alternate route.
According to Columbus Police a piece of heavy farm equipment was being hauled by a semi when it hit the bridge and then was thrown onto a car that was following it killing the driver.
The investigation of the accident, clean up and investigation of any damage of the bridge will take some time. Avoid that area.