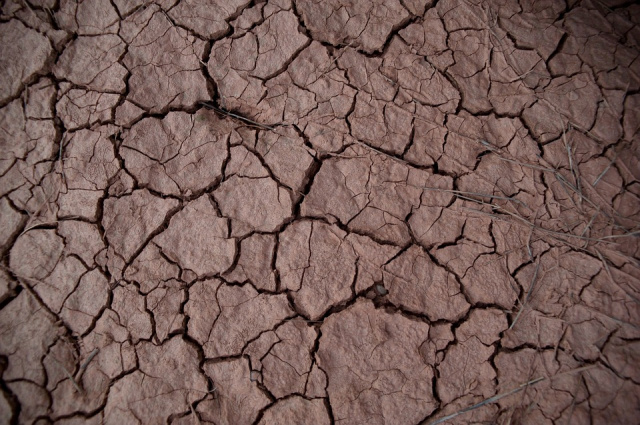 2018 was the wettest year on record for Columbus, OH. The area was well above normal on precipitation for 2018. 2019 had a very similar beginning for us. We had a very rainy start to the year across the local area. Many of us saw more wet days to begin 2019 than we wanted to see. As Spring arrived, we saw more rain and thunderstorms. This meant the ground stayed saturated.
As we have gotten through June & July, you may have noticed it has not rained as much. From January 1 to June 1, Columbus was over 6″ above normal on precipitation. Since June 1, Columbus is only about 1″ above normal. While that may not seem like a huge deal, to put this into perspective let's break this down for the month of August. We should see somewhere around ~0.10″ per day if you average the month's precipitation out. Add that up for each day the area is rain-free, and it adds up quickly.
Below is a map of where drought conditions are expected to persist or develop nationally. As you see, Indiana and Ohio are included in the development area this month.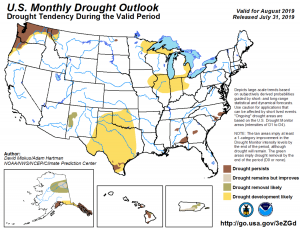 There is not a ton of rain in the forecast over the next 7 days. According to the Weather Prediction Center (WPC), less than 1/2″ of rain is expected over the next seven days.
Yards are starting to turn brown and we are drying up across the area. While we are unlikely to see a significant drought, I would expect some of you to see more brown or crunchy yards for a while this month. You likely will have to water your yards and flowers more this month.