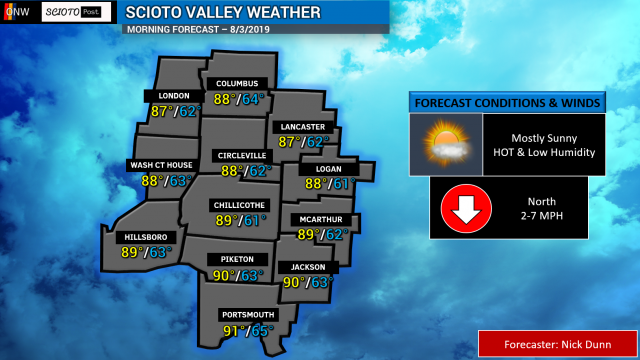 Good Saturday Morning! We will see plenty of sunshine after any fog remaining lifts. Highs will be quite warm to hot depending on your preference this afternoon. Highs will get into the upper 80's and lower 90's. There is a 90% chance of staying dry today. Drier air has finally filtered into more of the atmosphere. The drier air will serve to limit or cut off any development of rain today.
Have any outdoor activities planned? There will be zero issues with the weather as high pressure is in control for the weekend. We know many of you need (or don't need in some cases) some rainfall. Has your yard began to turn brown?
Have a great Saturday!