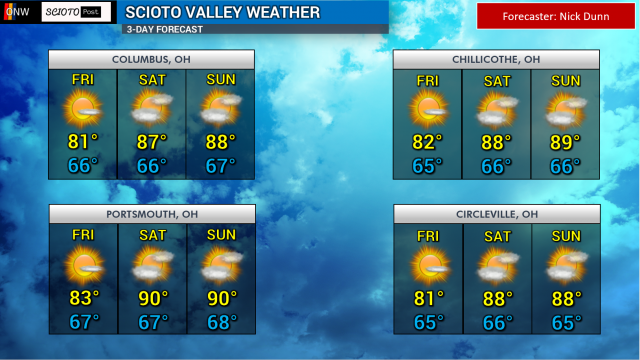 Tomorrow marks half way of the regular season of High School Football! That is pretty remarkable considering we are still quite warm. By now, we are used to cooler (and even rainy) games. The good news is that this week we will be dry and warm for games across the region.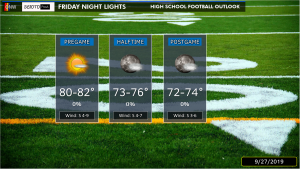 We will see sunshine and temperatures in the 80's before Kickoff. By Halftime we will fall into the middle 70's, and down into the lower 70's by the end of the games for most.
The weekend looks warmer with highs in the upper 80's and 90 degrees. If you still have the pool up and running, you might want it this weekend! There is a slim chance of rain on both weekend days, but as it stands that should remain isolated. We stay HOT into next week, too. Keep the summer attire available!