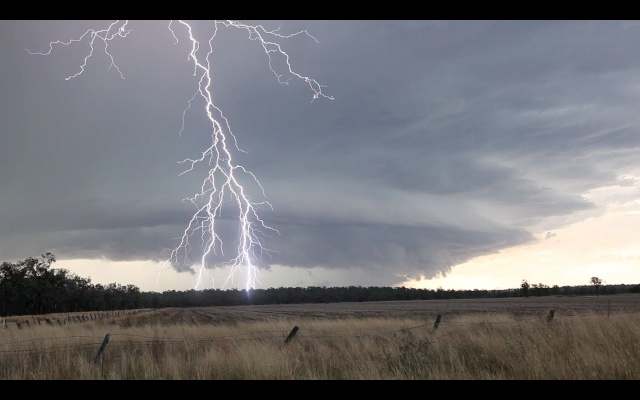 Discussion: Nick Dunn
Good Afternoon, everyone! I hope you are having a great start to the weekend. We are monitoring some showers and storms to our west that could develop as they work towards our area. Ingredients are favorable for a strong storm or two as we get through the afternoon into tonight.
The SPC has placed those of you along and north of a Hillsboro-Chillicothe-Logan line under a Marginal Risk of severe weather. This means isolated severe storms are possible. One factor keeping the overall threat low is the fact we have lots of cloud cover, which is helping to keep the area from becoming very unstable.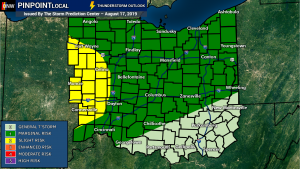 There is a higher severe risk to our west, and it should stay that way. If you have outdoor plans this afternoon or evening, just have a way receive alerts and as always stay tuned to us! The main concern from any storms this afternoon are heavy rain and strong wind gusts, although all hazards are Non-Zero.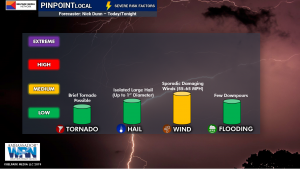 Have a great rest of the day! We will bring updates on Facebook as needed!