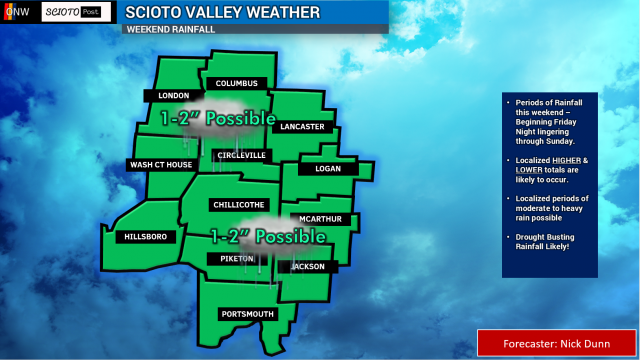 OHIO — Did you enjoy last weekend's Fall weather? You may want to remember that because this weekend does not look very good at all. Our next system will be bringing a much needed doze of rain (just bad timing!) to the Ohio Valley.
While the timing is bad, we really need this rain to bust the drought ongoing in our region. While farmers are working on harvesting crops, and fall color is near or at peak for most areas, this rain will be beneficial!
There is some chance we could see slightly higher or lower totals on rainfall depending on where the axis of heaviest rain aligns. Have some indoor plans ready for the weekend!