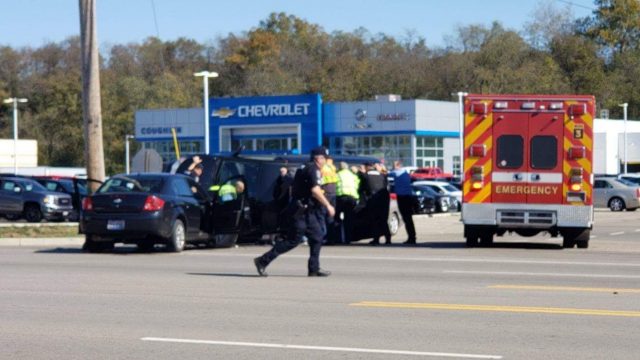 CHILLICOTHE – An accident occurred around 1 pm on North Bridge Street in front of the JcPennies.
The Accident occurred when the Dodge Grand Caravan that was heading southbound on Bridge Street attempted to take a left into the JcPenny's parking lot when the driver failed to yield to oncoming traffic and collided with a Chevy Cobalt driving Northbound. The collision overturned the van to its side pinning the driver inside.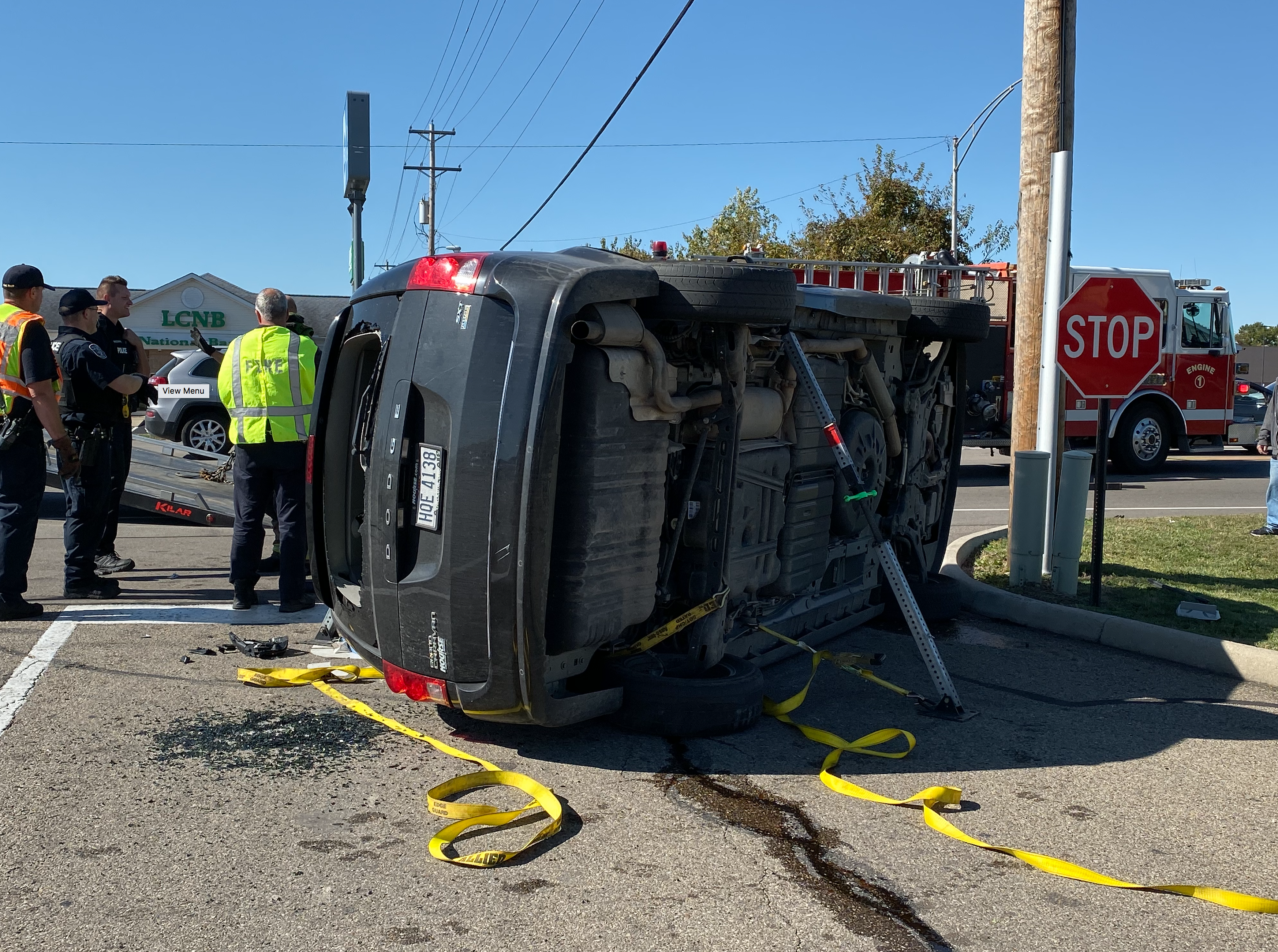 One of our journalist happened to be in the location when the crash occurred and saw over a half dozen people rush to the aid of the driver of the van. Unfortunately their efforts were not successful.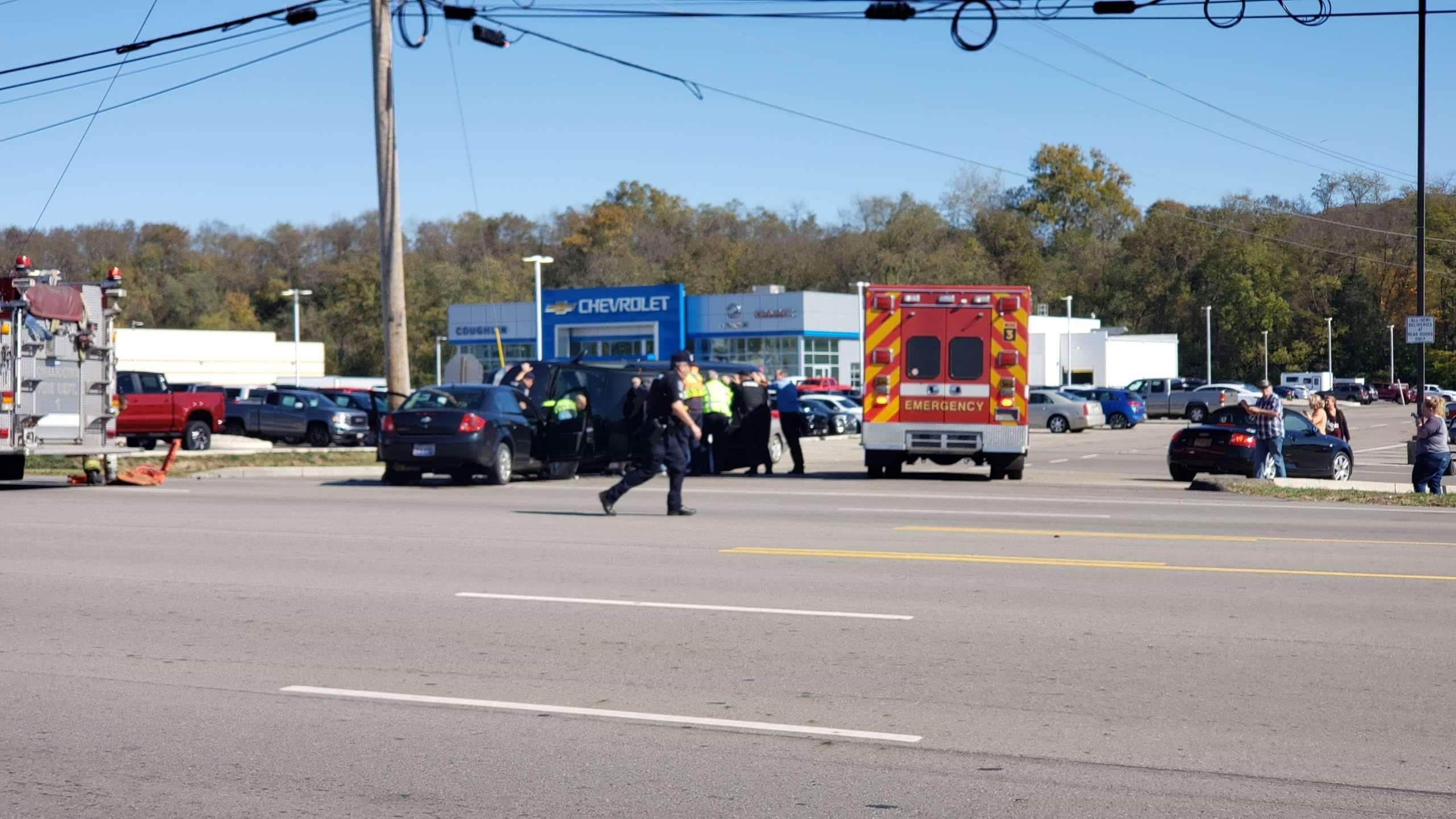 When fire arrived on scene they used the cutting tools for extrication with the jaws of life to cut and peel back the top of the vehicle to remove the driver. Police told Sciotopost that only the two drivers were involved in the crash and they both only had minor injuries and were treated at local hospitals and released.