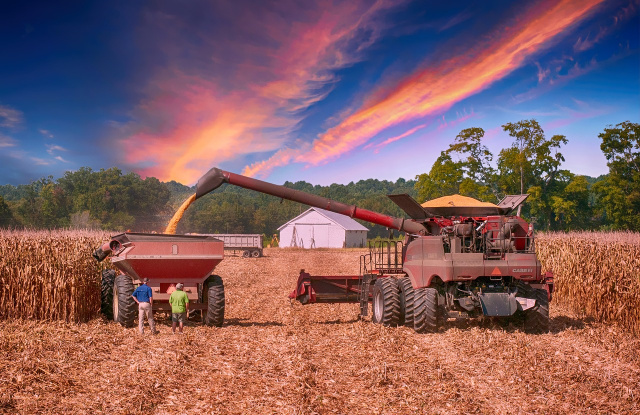 Columbus – In a move that will benefit Ohio's farmers and agri-businesses, Ohio Treasurer Robert Sprague announced the implementation of a one percent minimum loan discount for the Ag-LINK program.
"By being bold and committing ourselves to innovation, we are improving the Ag-LINK program for Ohio's farmers and agri-businesses," said Treasurer Sprague. "Agriculture has long fueled Ohio's economy, and we're making sure these entrepreneurs are adequately supported in the years ahead."
The Treasurer of State's office administers the Ag-LINK program to help Ohio farm operators and other agricultural businesses finance the up-front operating costs for feed, seed, fertilizer and fuel. Ag-LINK provides an interest rate reduction on agriculture business operation loans at eligible banks and farm credit lenders.
Going forward, the Ohio Treasury will ensure a minimum one percent discount for the borrower. The discount is effective this year and is available to farm operators and agri-businesses that use the agriculture linked deposit program. Without it, Ohio's agriculture businesses would not have received a significant discount on their operation loans.
"Given the challenges of today's market, this change to the Ag-LINK program will have a positive impact on Ohio agriculture," said Treasurer Sprague.
More information on the Ag-LINK program may be found online here.
###
Robert Sprague became Ohio's 49th Treasurer of State on January 14, 2019, bringing to the office his extensive experience working on financial matters in both the public and private sectors. Under Treasurer Sprague's direction, the office manages the state's $20 billion investment and $10 billion debt portfolios, collects and deposits all state revenues, and oversees custodial assets.
Our Mission: The mission of the Ohio Treasury is to protect, manage, and invest state money with integrity and high ethical standards while providing innovative financial services and educational resources to all Ohioans. Confidentiality Notice: This message and any response to it may constitute a public record, and therefore may be available upon request in accordance with Ohio public records law (ORC 149.43). This email message, including any attachments, is for the sole use of the intended recipient(s) and may contain confidential and privileged information. Any unauthorized review, use, disclosure or distribution is prohibited. If you are not the intended recipient(s), please contact the sender by reply email and destroy all copies of the original message.