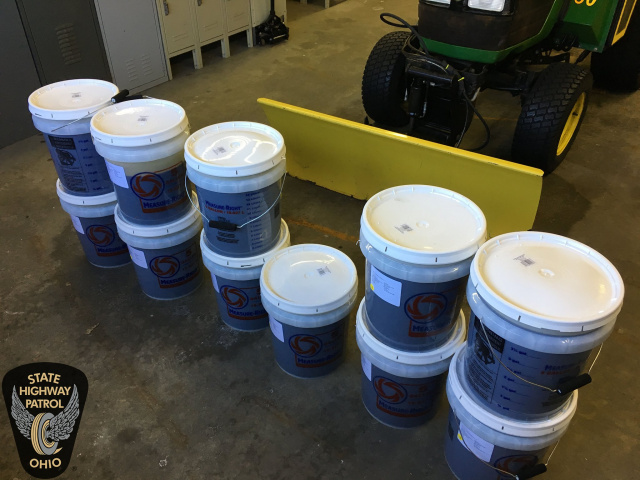 COLUMBUS – Ohio State Highway Patrol troopers filed felony drug charges against two Rhode Island men after a traffic stop in Muskingum County. During the traffic stop, troopers seized 7,040 liquid ounces of CBD oil worth approximately $165,000.
On February 25, at 12:04 p.m., troopers stopped a 2017 U-Haul truck with Arizona registration for a marked lanes violation on Interstate 70. Criminal indicators were observed and a Patrol drug-sniffing canine alerted to the vehicle. A probable cause search revealed the contraband. As per other sources CBD Oil made from Hemp which do not typically have the psycoactive drug THC.
The driver, Joshua Sellers, 37, of Providence, R.I, and passenger, Richard Defedele, 37, of North Kingston, R.I., were charged with possession of a schedule 1 substance, a first-degree felony.
If convicted, each one of them could face up to 11 years in prison and up to a $20,000 fine.
According to State Highway Patrol CBD oil made from strains of cannabis that contain low levels of THC.
In 2018, the Senate introduced a new Farm Bill to update laws around the previous one. One important part of that bill, should it pass, is that it would legalize hemp on a federal level.
 Hemp being federally legal would be huge for the CBD industry, as CBD oil made from hemp extract (a plant that has very low amounts of THC) would be legal. A new, more available form of CBD would also allow for more research on the subject of cannabidiol, and perhaps the entire marijuana plant. More research brings the potential of coming closer to full legalization.