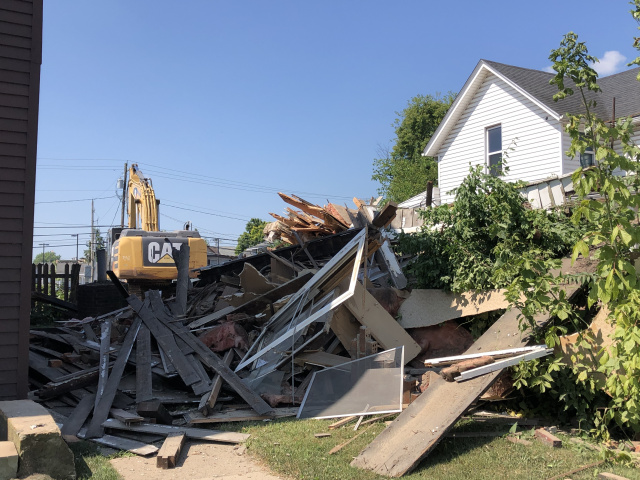 CIRCLEVILLE – Three Abandonded and Blights on the Circleville Community have been torn down in almost a Month. City Management recently passed several new Ordinances "with Teeth" to help clean up Circleville's problems.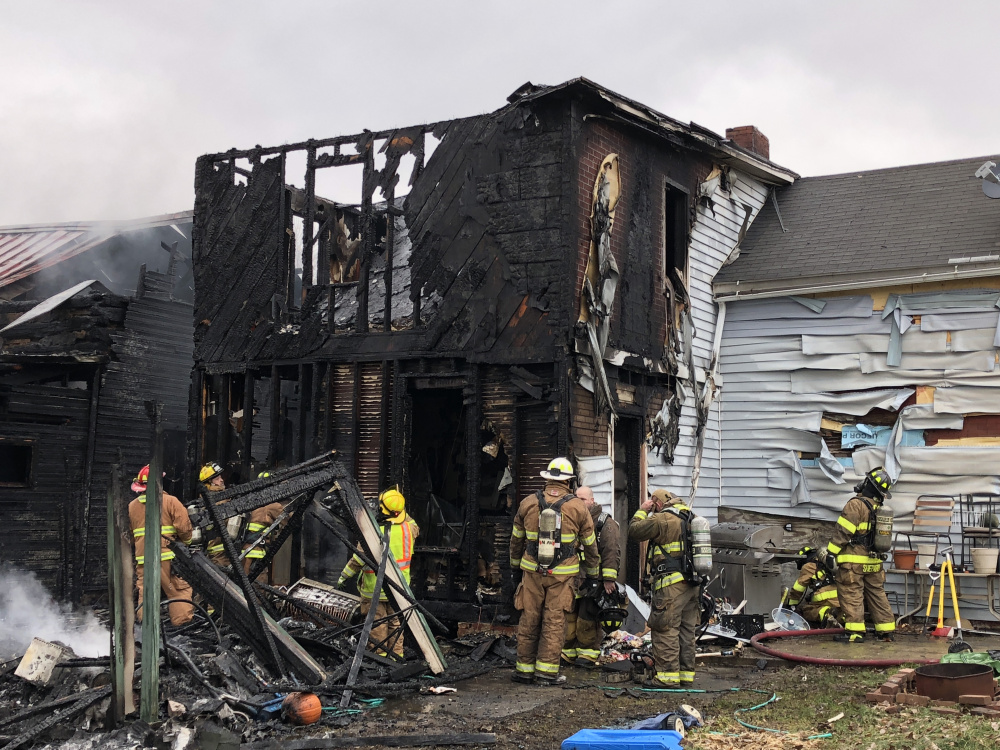 The tear downs started with two homes that suffered fire damage on Logan Street where the property owner of one was pressured by the city to get some movement on the property after it sat in a dilapatated state since December of 2017. 
The second building next door property, 127 Logan street is a completely different story, sadly the homeowners did not have insurance on that property and sold their home for a loss recently for around 6-7 thousand dollars to a realtor that recently had that home torn down.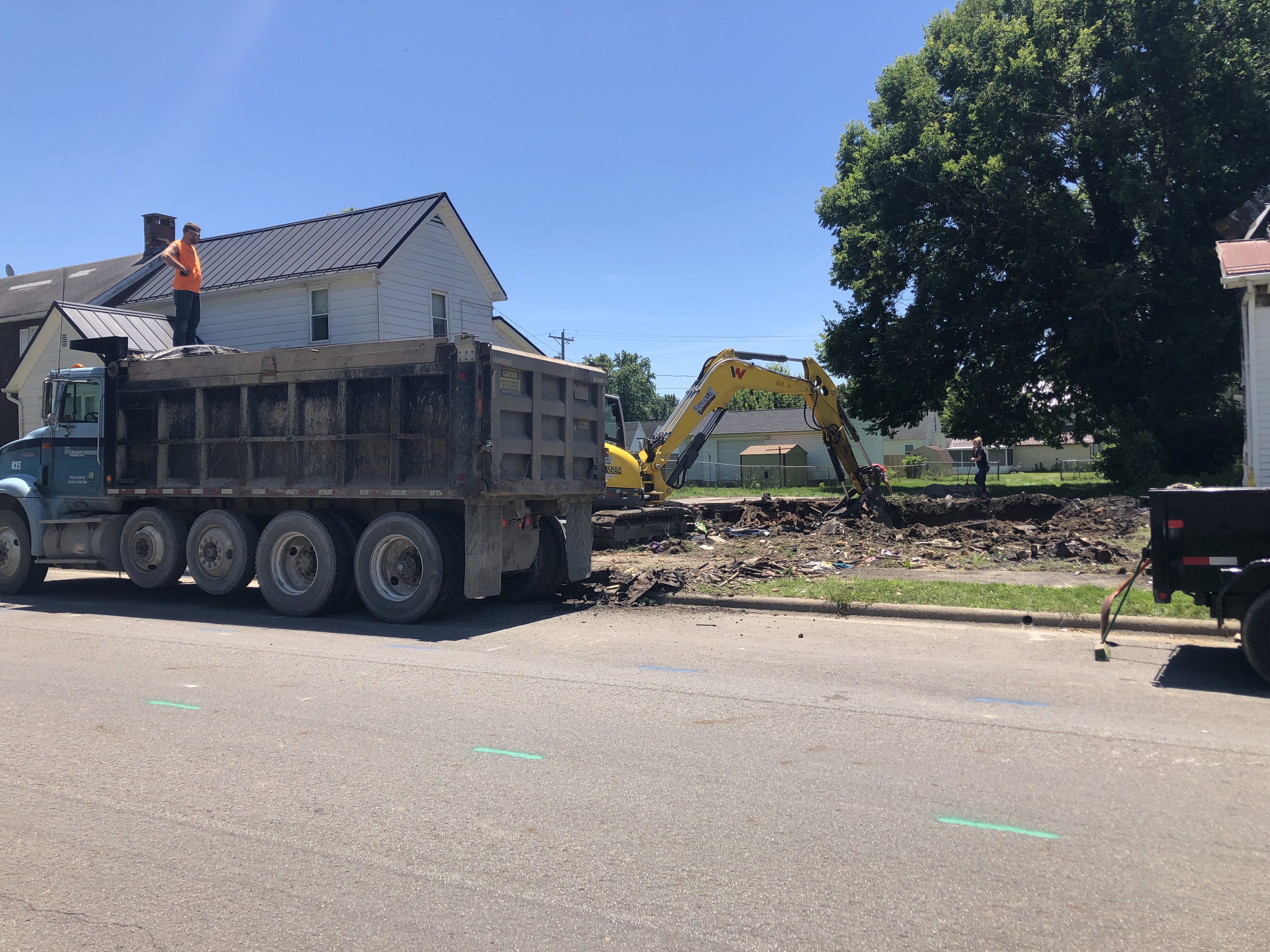 Third and most notable eyesore in the city was torn down today by Deer Creek Excavating. When David Weaver passed away in early 2016, neighbors probably didn't expect the chain of events that occurred, causing an eyesore to grow into a major problem for everyone involved.  The Property at 139 West High Street has been sitting since in a dilapidated condition, and was deemed a condemned building years ago.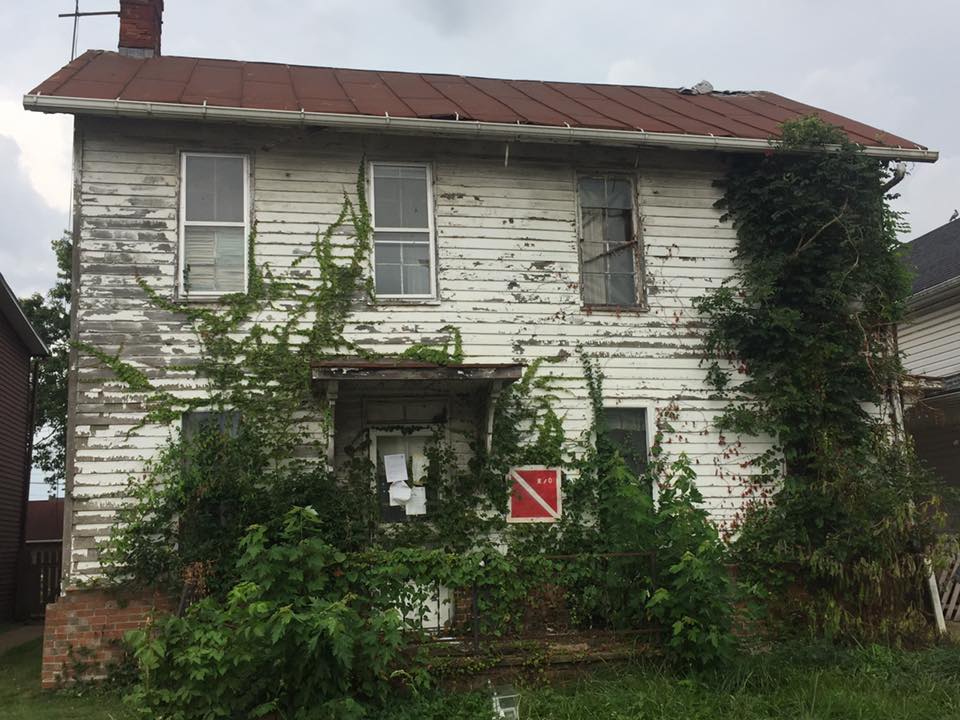 Neighbors had complained  "I can't even see the rats in the tall grass!" said Marvin and Eunice Payne, neighbors of the shambled property. "Big ones! We thought they were cats!"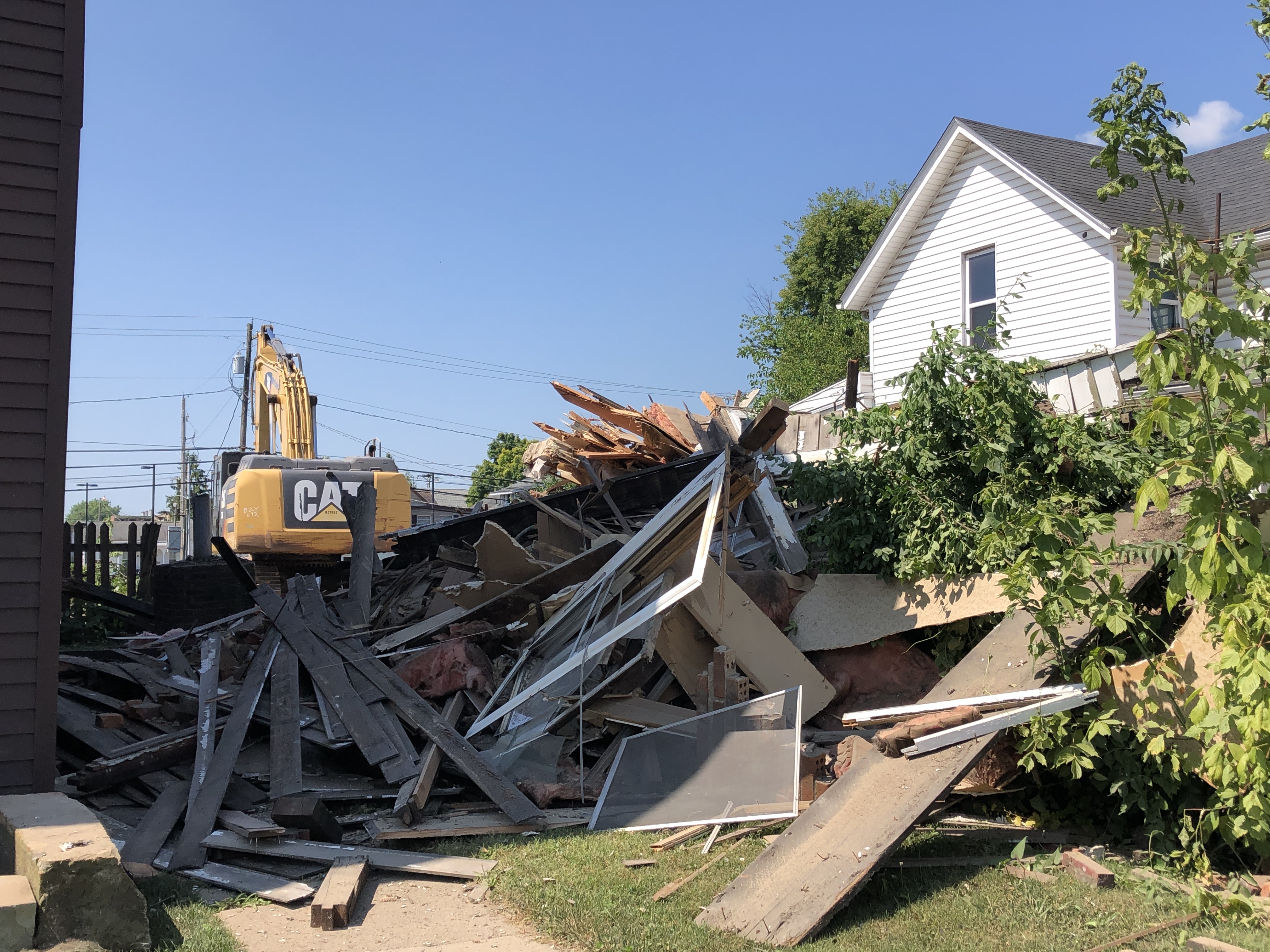 Today we spoke to the same homeowners that said today was a good day for them, they said their adult children own the rental beside the property and have had trouble filling it over the years because of the abandoned building. "They only have one of the three apartments filled and they say it is partially because of this building," said Payne.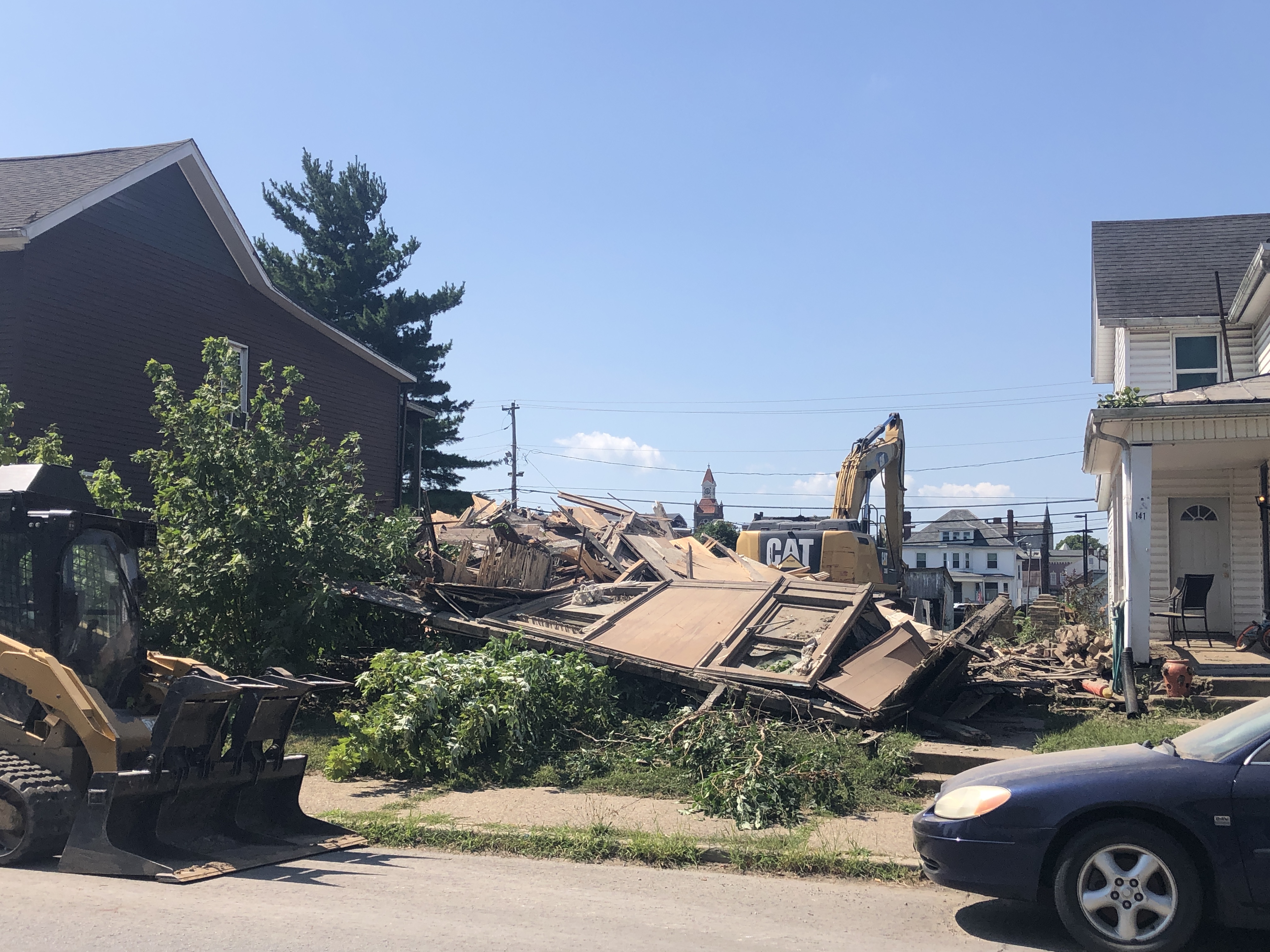 The new owners K Stewart Farms took possession for 0.00 dollars in May and has now torn the building down. Usually Tear down of a building like this costs around 15 thousand.