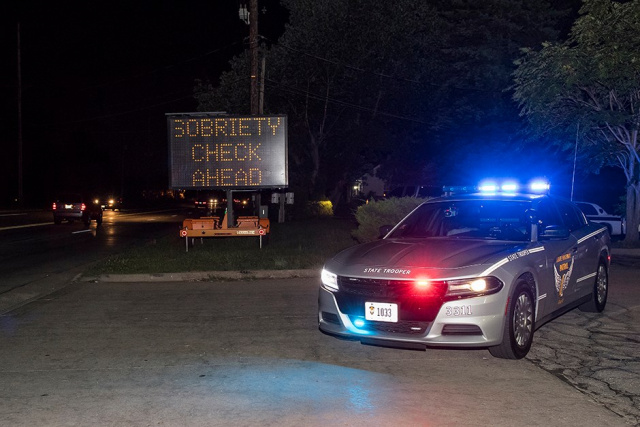 Pickaway County-The Circleville Post of the Ohio State Highway Patrol, in conjunction with our partners, the Pickaway County Sheriff's Office, the South Bloomfield Police Department and the Circleville Police Department, will conduct two OVI checkpoints this evening. One in the City of Circleville and the other in the village of South Bloomfield. The first checkpoint will take place on South Court Street from 7 P.M. to 9 P.M. and the second checkpoint will take place on US 23 from 10 P.M. to 12 P.M.
The OVI checkpoints are funded by federal grants, with the intention of both deterring people from driving while impaired and removing those who choose to do so from our roadways.
In addition to the checkpoints, saturation patrols will be utilized to further combat OVI related injury and fatal crashes.
If you know you will be drinking or using drugs, please use a designated driver or make other arrangements for transportation. Your poor choice to drink or use drugs and drive a car can change not only your life, your family's life, or the life of an innocent person or their family forever.
The Circleville Post would also like to extend our thanks to the Ohio Department of Transportation for their assistance with these checkpoints.