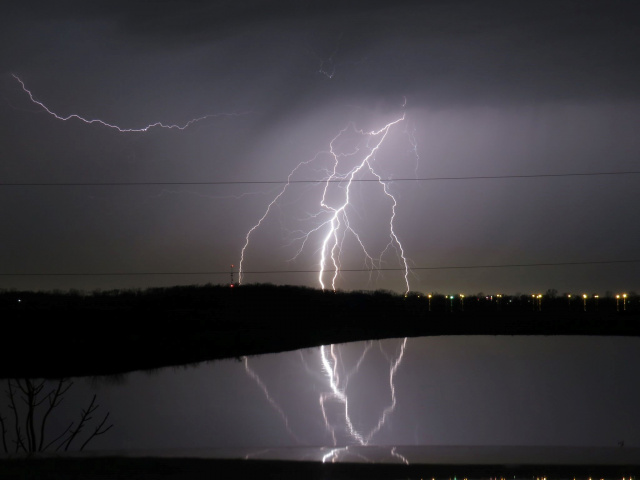 Good Wednesday Evening! Some of you have gotten some much needed rainfall this week. We do expect more rainfall and thunderstorm chances to move in Thursday as a cold front moves southeast through the area.
The Storm Prediction Center has placed virtually everyone in the Scioto Valley as of tonight in the SLIGHT RISK category. This means that Scattered Severe Thunderstorms are possible. This risk is very broad across much of Ohio, too. We expect thunderstorms to develop during the afternoon and evening.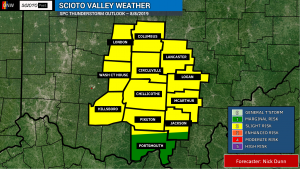 Models are in some disagreement of how much convection will develop and how organized it will become. However, the environment will be conducive of organized storms with the potential of damaging winds and large hail. We could see some supercell structures. While the tornado risk is very low, it is non-zero.
What does a Slight Risk mean? You often hear about different risks of severe weather, but what do they actually mean? The SPC has a handy graphic to help break it down!
Stay tuned for the latest updates! Have ways to receive weather alerts and be prepared for any scenario!