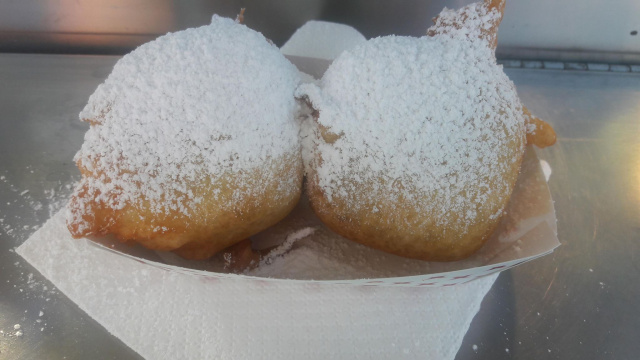 Thanks for checking out more of our awesome food booth finds! Here are three more places we loved!
Taste Of Flavor (Lot off of Franklin St., left if facing East)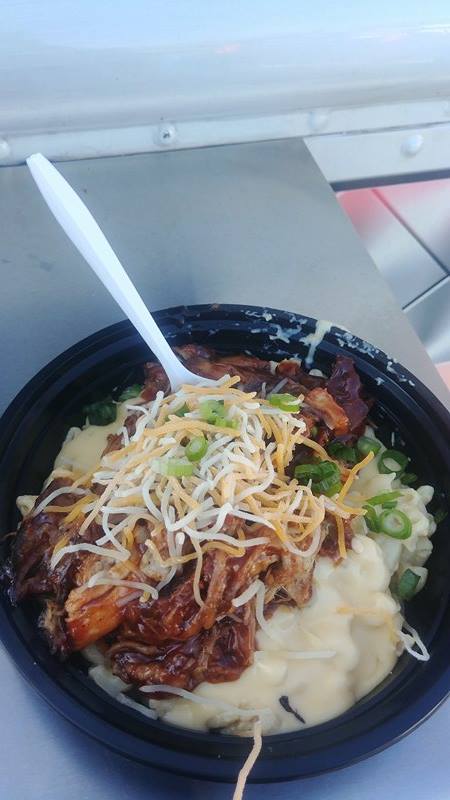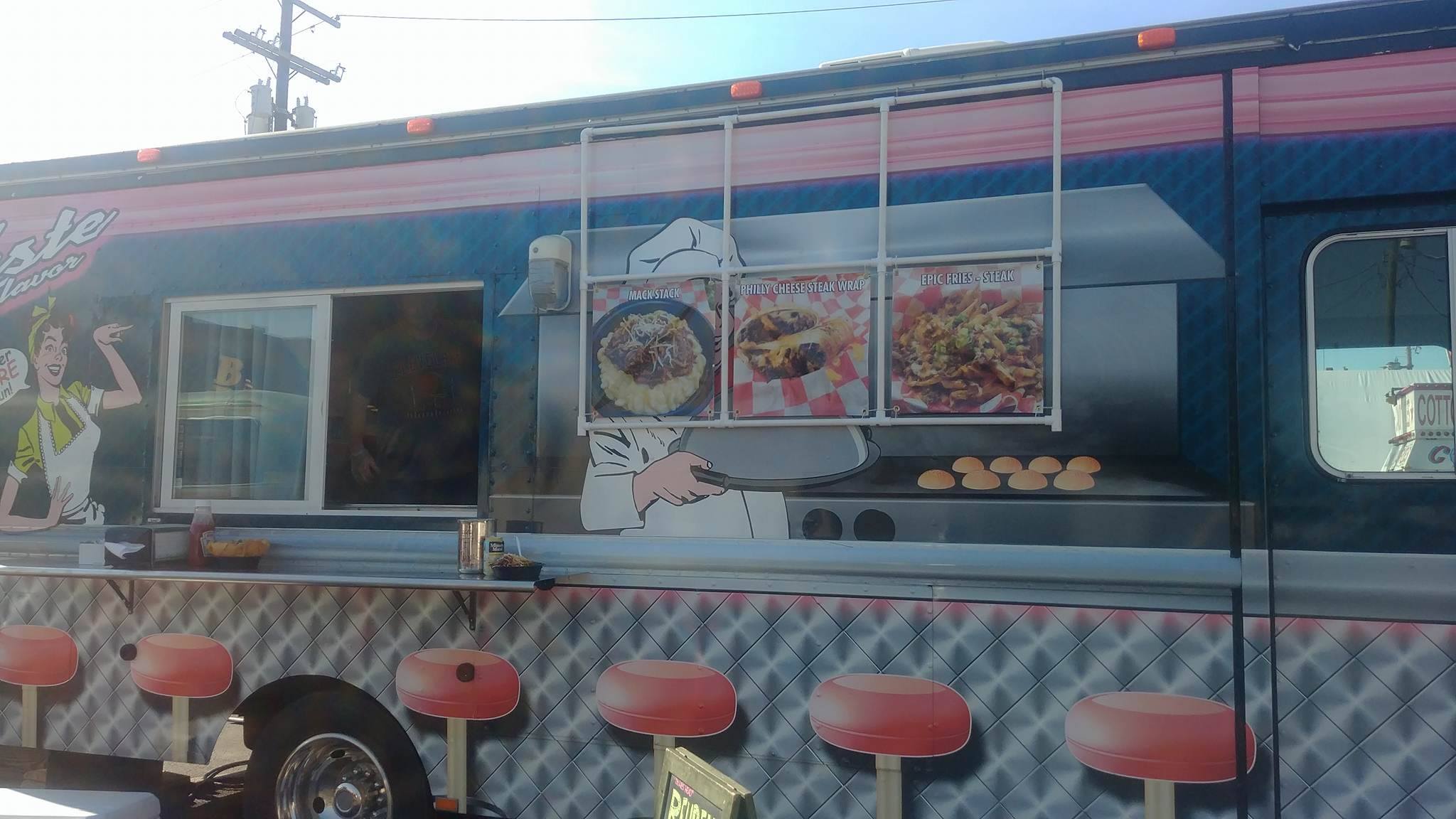 For some super flavor amped good old home cookin', you gotta to try this booth! There are several tempting menu items, but the one we couldn't pass up was the Mac Stack (*see pic). It's creamy homestyle mac n cheese smothered in hot fresh pulled pork with an incredible BBQ sauce. Absolutely one of the best things we have had at Pumpkin Show, ever!
Angus Tails Booth (Pickney St., right side facing West)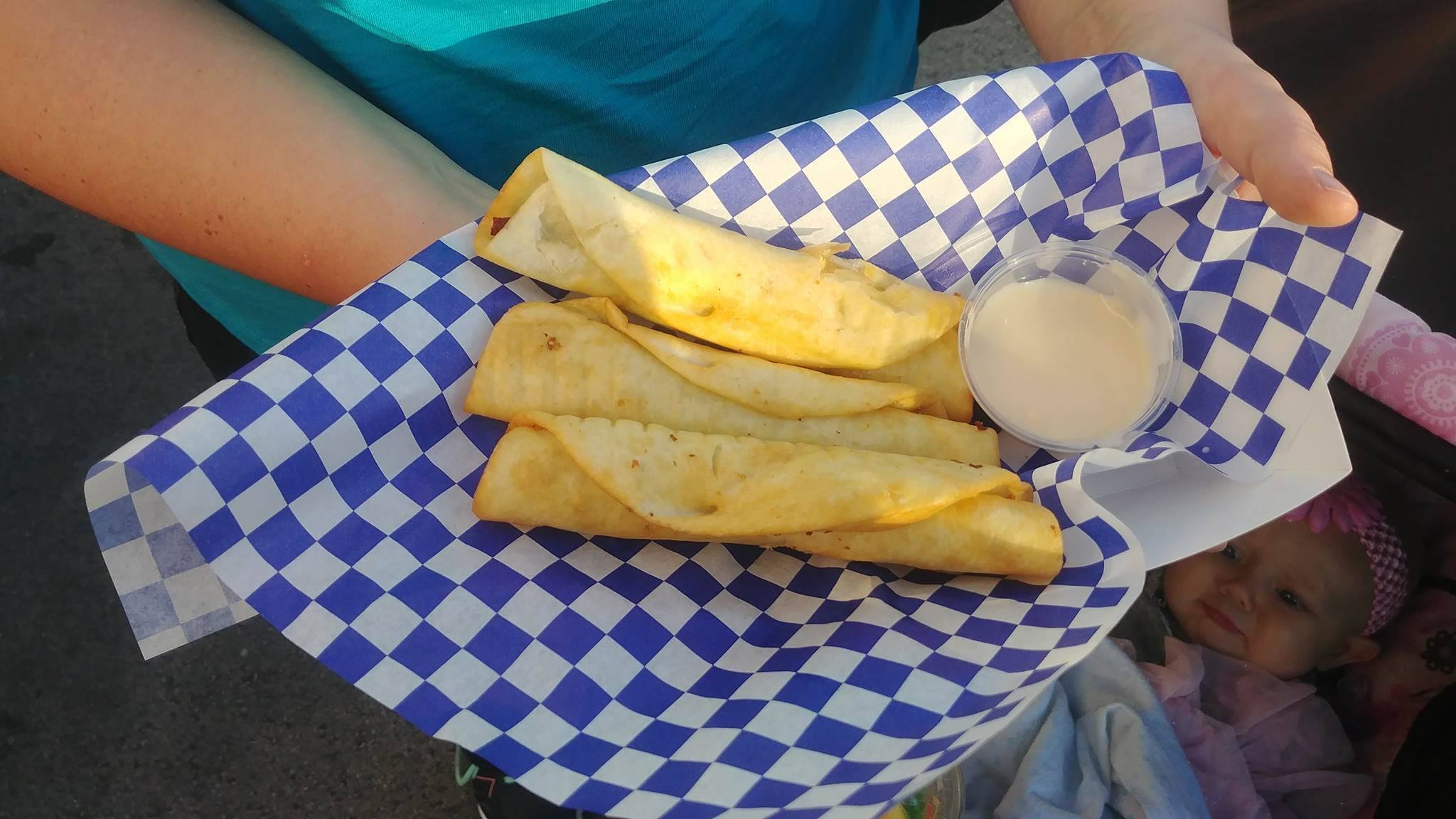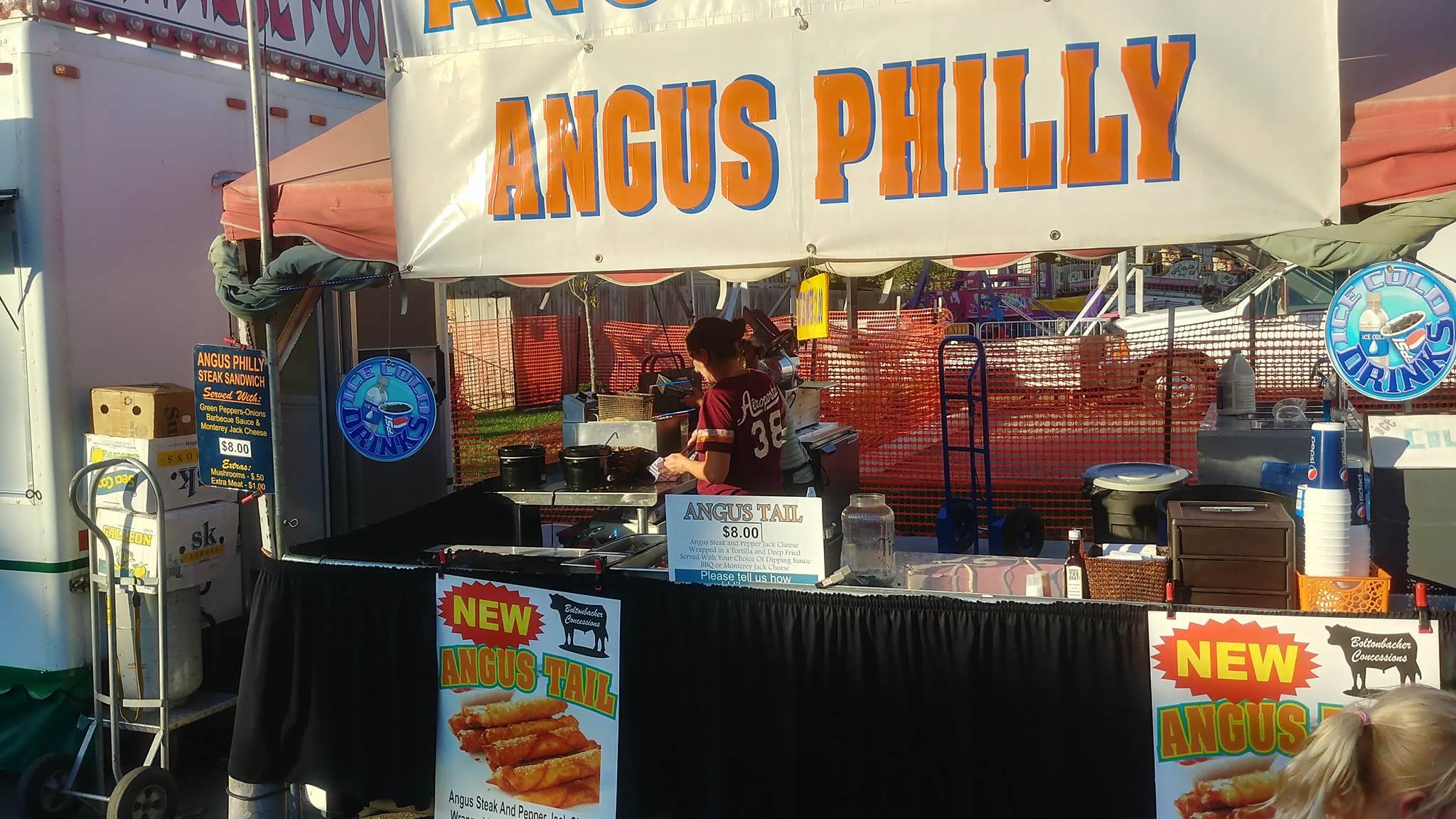 Angus tails are a totally unique and original creation by this booth's owner. So what are they? Think Philly cheese steak meets egg rolls. You get three "tails": warm, crispy coated rolls with delicious cheesesteak filling. You can pick your choice of sauce for dipping (the cheese dip is amazing! *see pic). Stop and give this fun food a try!
Fudge Puppies Booth (Lot off of Pickney St., right side where rides are)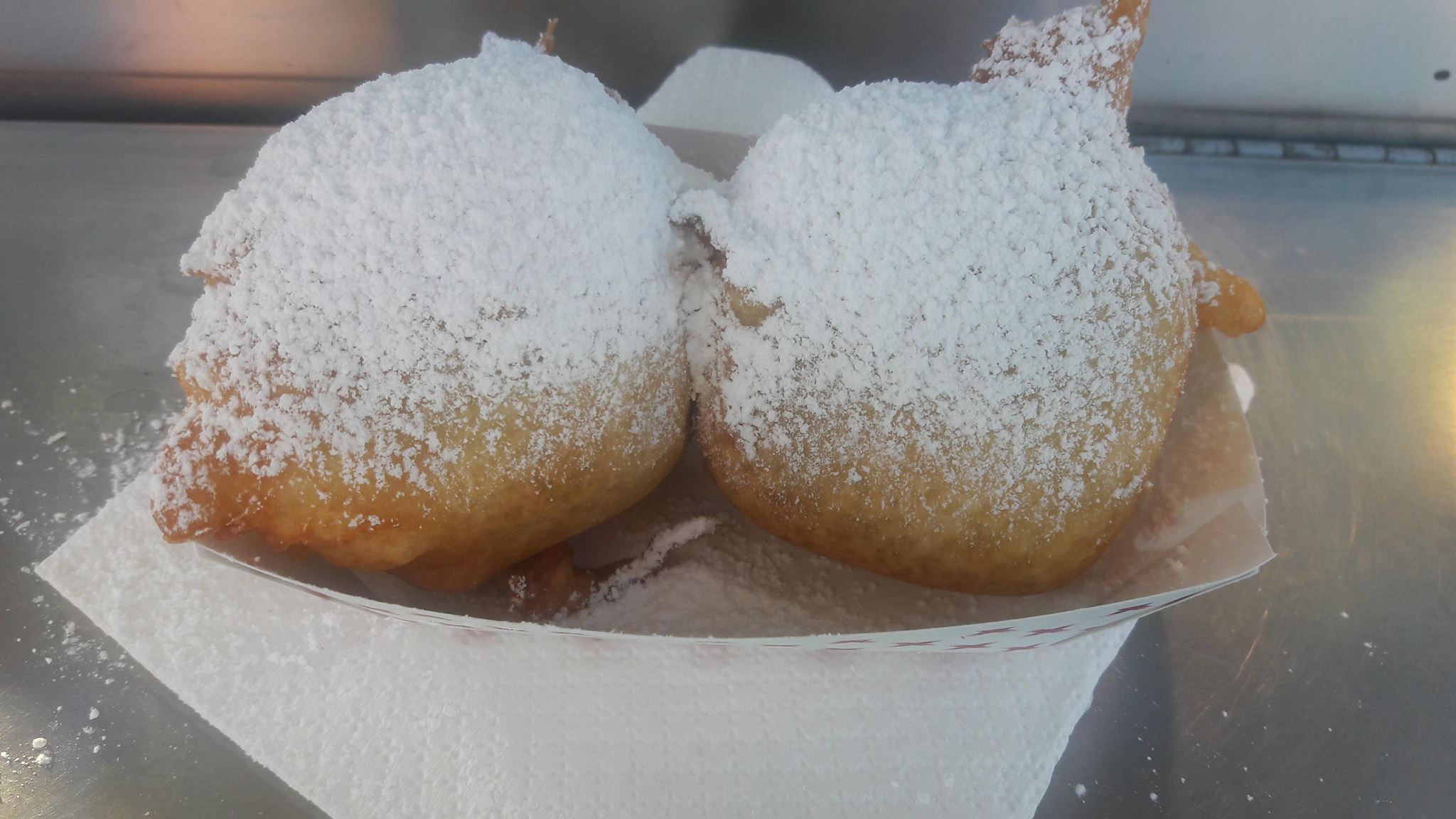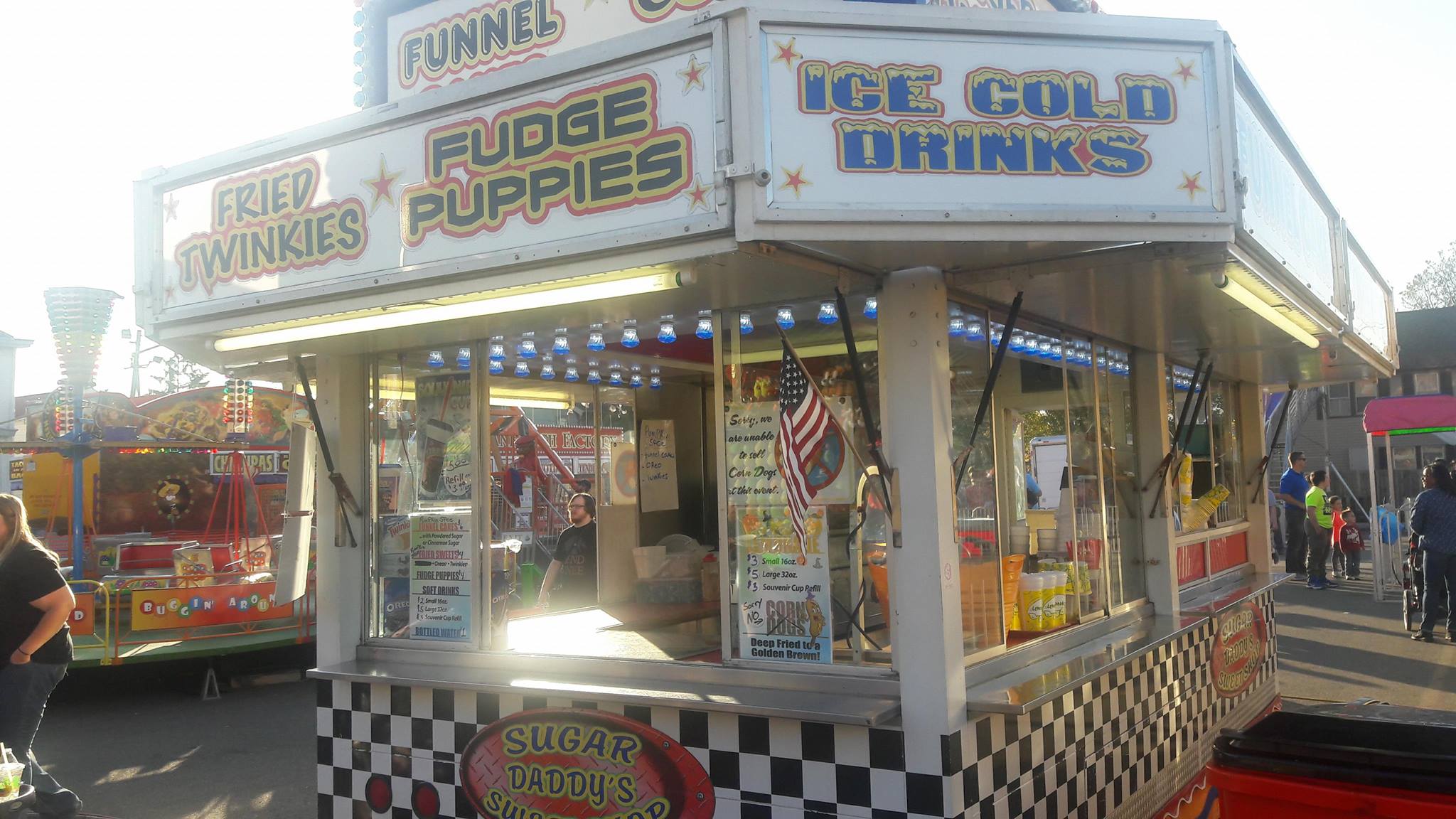 As soon as I saw "fudge puppies", I had to investigate. Chocoholics, rejoice! Fudge Puppies are warm, gooey, deep-fried brownies. If you have tried deep fried brownies before, these are a little different – in that they are the size of softballs. That's right, fudgy, chewy, softball-sized goodness! Big enough to share, but who wants to do that?