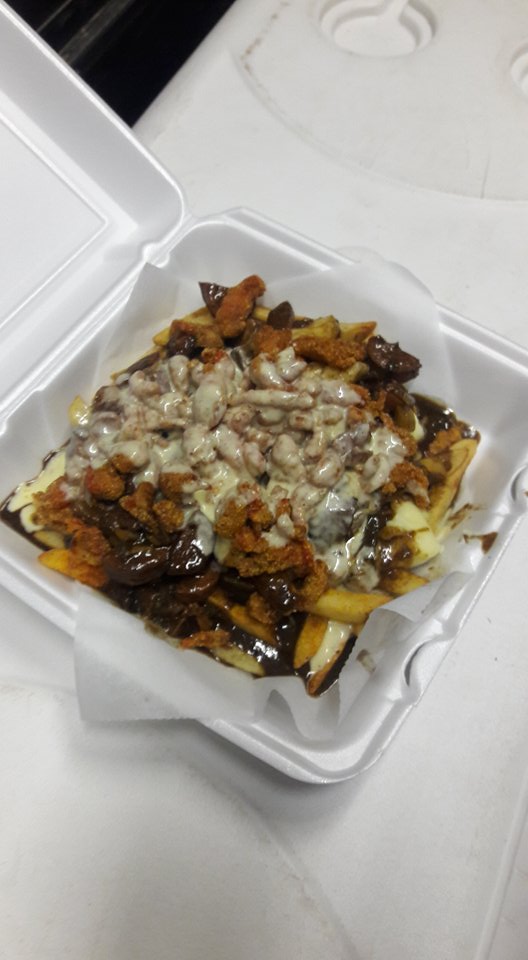 The enormous event that brings us many pumpkin, deep fried, and otherwise calorie laden delights the 3rd week of October every single year has many well earned staple stops. Lindsey's donuts are world famous for a reason, and hundreds of people find that 45 minute bourbon chicken line well worth the wait. But before you have your 3rd cup of vinegar drenched french fries, allow me to bring to your attention some incredible food booths you may not even be aware of – but definitely should be.
Sue Terre's Food Affair (Watt St. *right side facing East)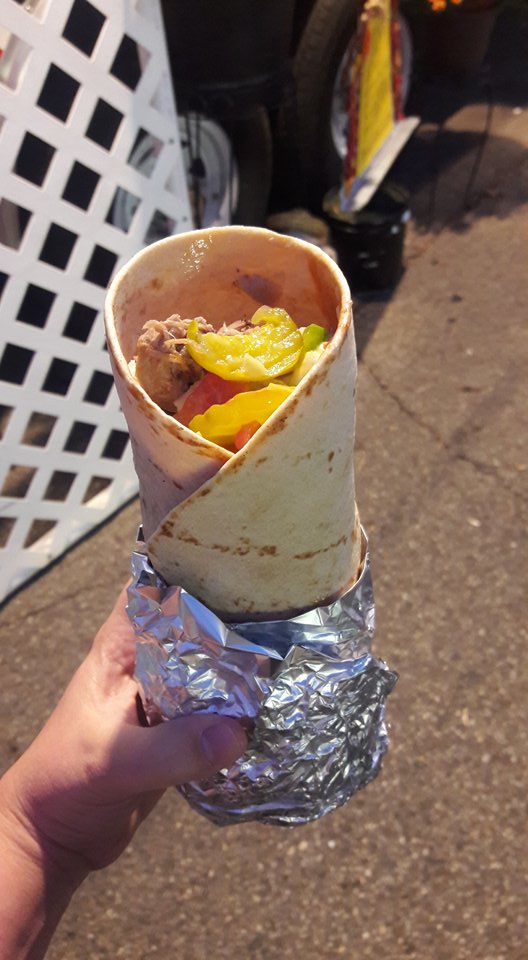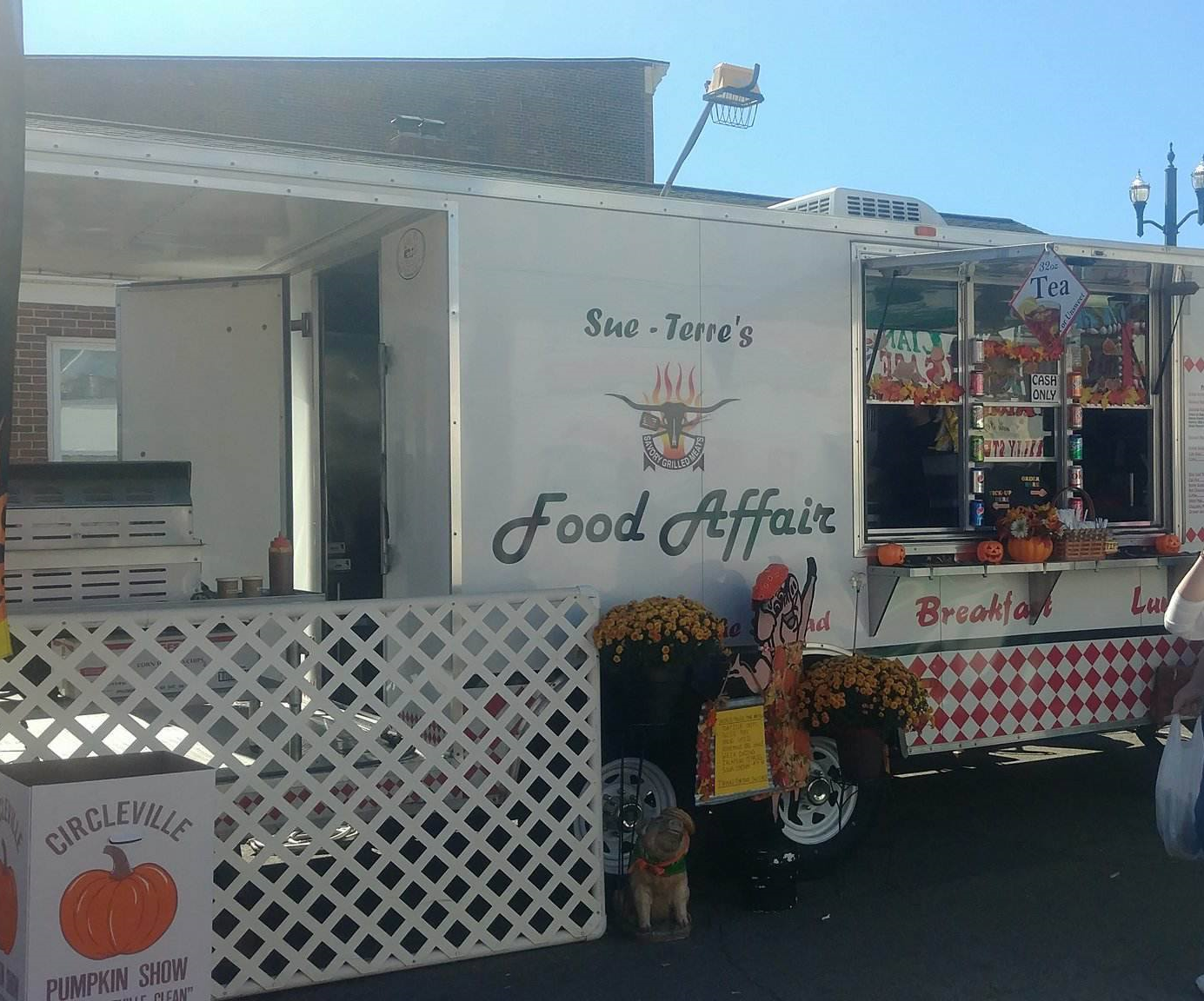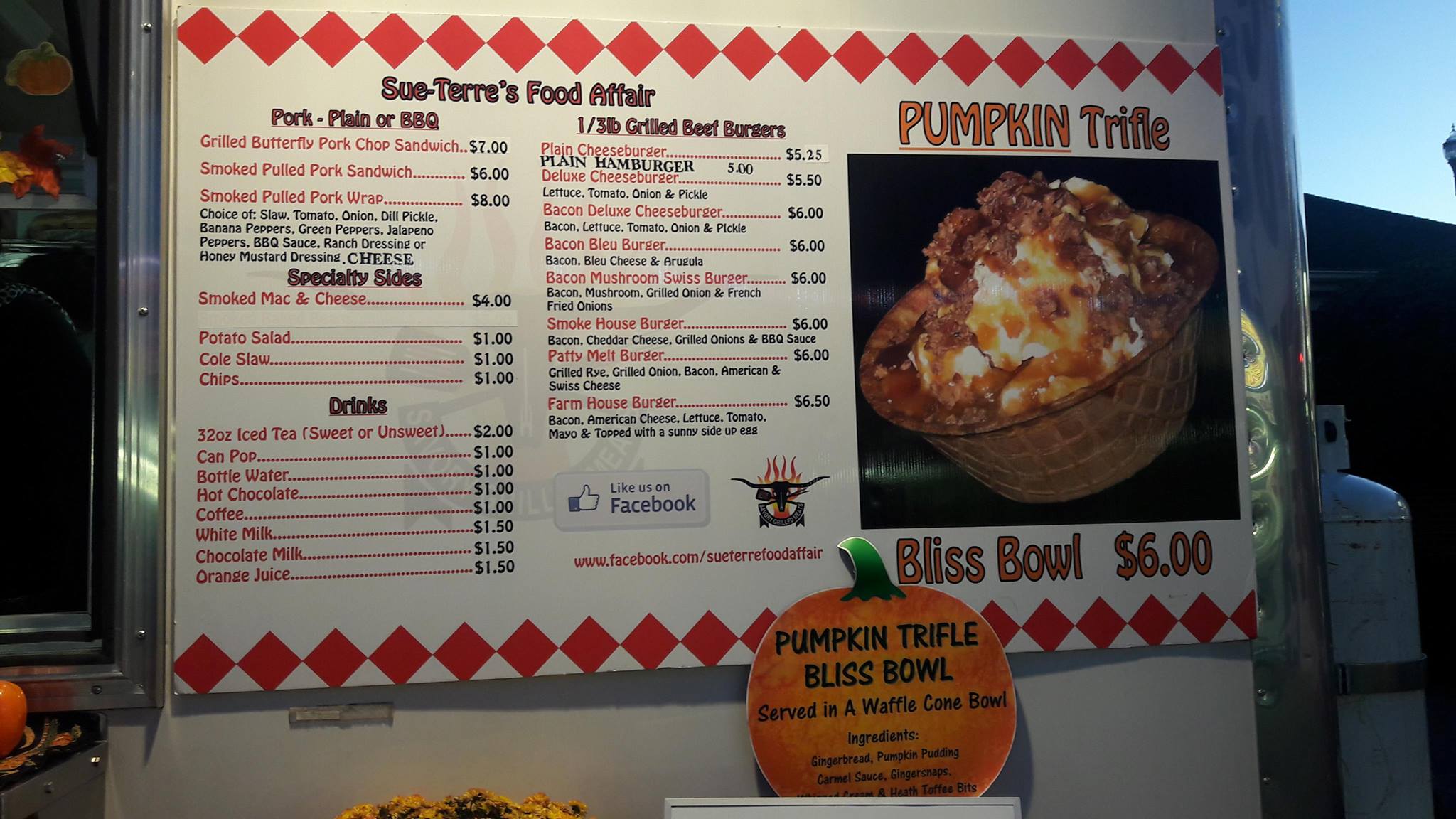 If I could only eat at one booth for the entire pumpkin show, this would be the one. I'd start with the pulled pork wrap (*see picture), because I'll eat more than one of them during the 5 days of pumpkin show. They are phenomenal. For one flat price, you order your wrap, and they load it up with all the fresh toppings you choose – even slaw! There's banana peppers, onion, tomato, and pickles to name a few. Then you choose one of three sauces – or all of them! The result is a monster sized wrap that rivals a chipotle burrito in size, and get this – is actually filled with locally grown and made from scratch ingredients! If you can't get enough smoked flavor, the smoked mac n cheese is amazing. And yes, definitely, absolutely, for sure order that pumpkin trifle bowl, you won't be disappointed.
Taste Of Nawlins (E. Franklin St. *this one is in a parking lot, just right of the cheese curd booth)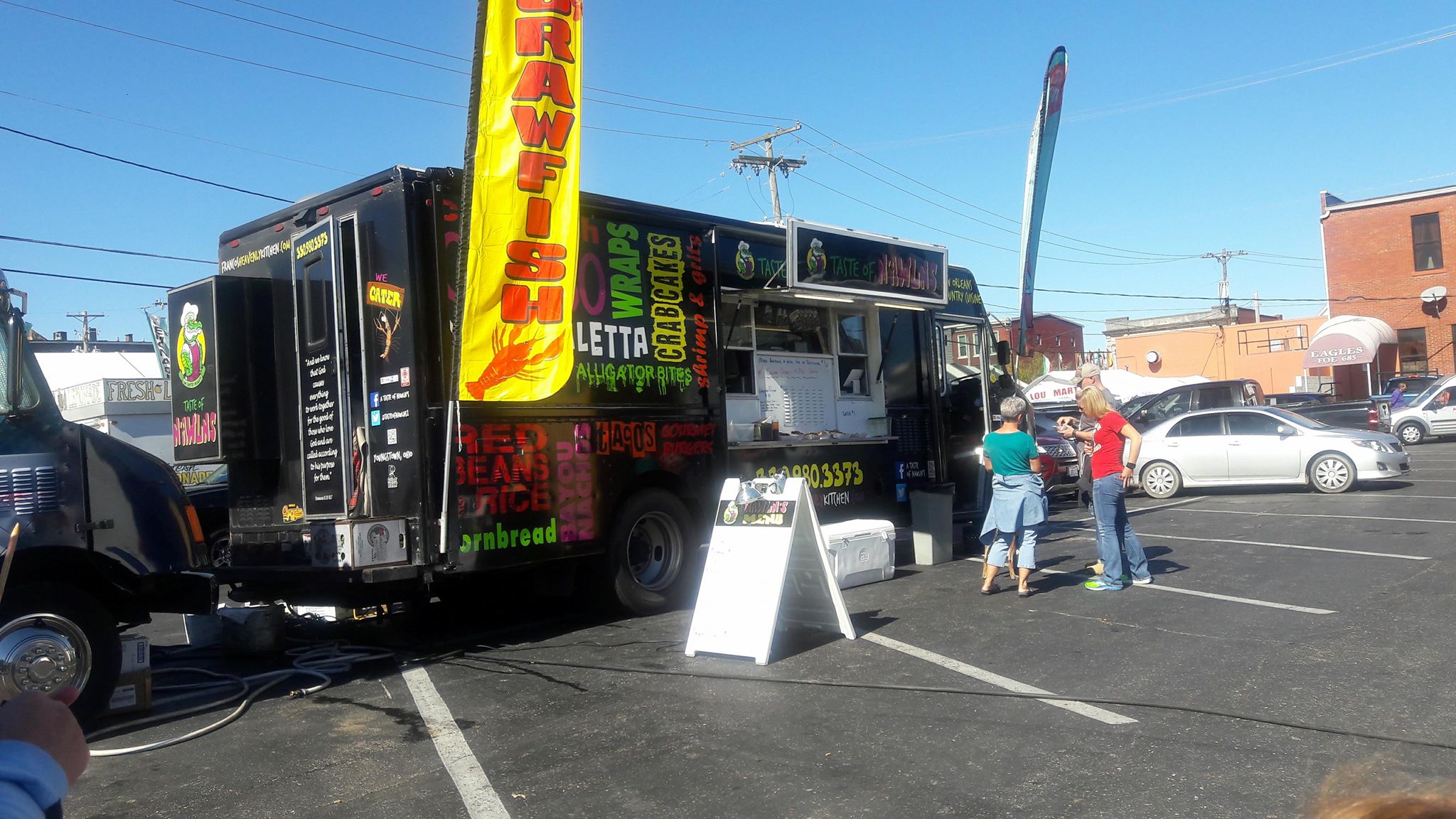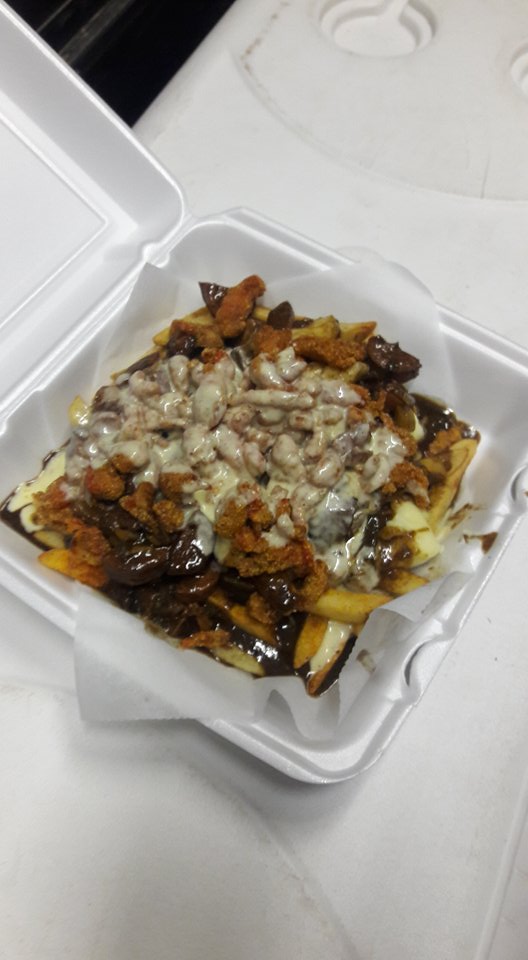 If you love Louisiana cookin, and want something TOTALLY different than traditional festival food, I have the booth for you. They offer up huge portions of hot, fresh shrimp, crabcakes, jumbalaya and much more; many of these entrees come with unique special blend sauces. We tried some poutine (*see picture below), and we will be back this week. Fair warning, we overheard they won't still be here Saturday, so hunt them down ASAP.
The Pumpkin Dumpling ( *Ice Cream booth on Scioto St., to the right of the main stage)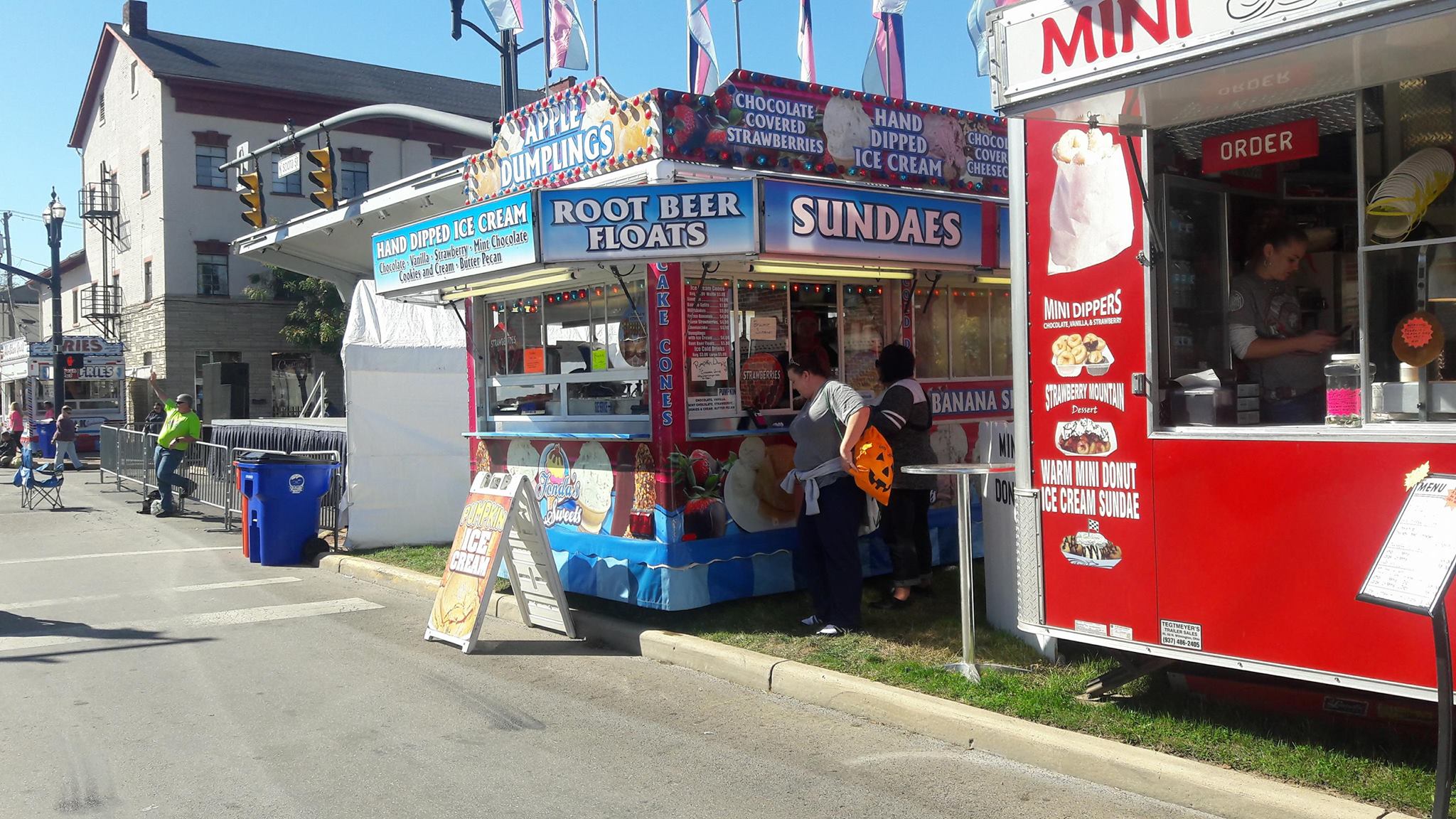 If I was going to insist you try just one pumpkin dessert at the entire Pumpkin Show, the hands down choice would be the incredible pumpkin dumpling from the booth located just right of the main stage on Scioto. Fresh, flaky pastry and warm pumpkin filling are topped with two generous scoops of pumpkin ice cream, drizzled in delicious cinnamon sauce, and given a dollop of whipped cream. The result is sizable and decadent, dreamy dessert. You have to try this.