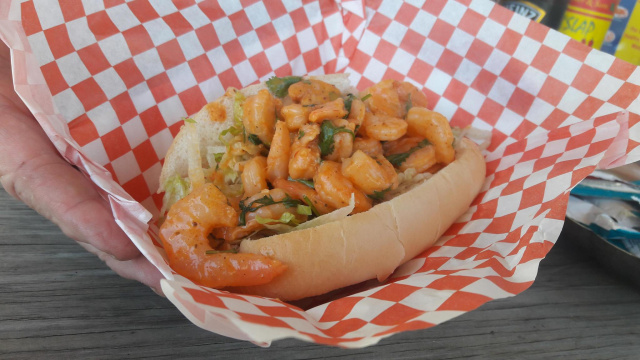 Here is Wednesday's list of 3 neat places to try.
Welcome to Thursday's Pumpkin Show foodie finds, there's plenty more to seek out and savor! Our writer selected a few new and different booths you may be interested in at the 2017 Pumpkin Show
Caribbean Grill (Watt St. *left side facing East)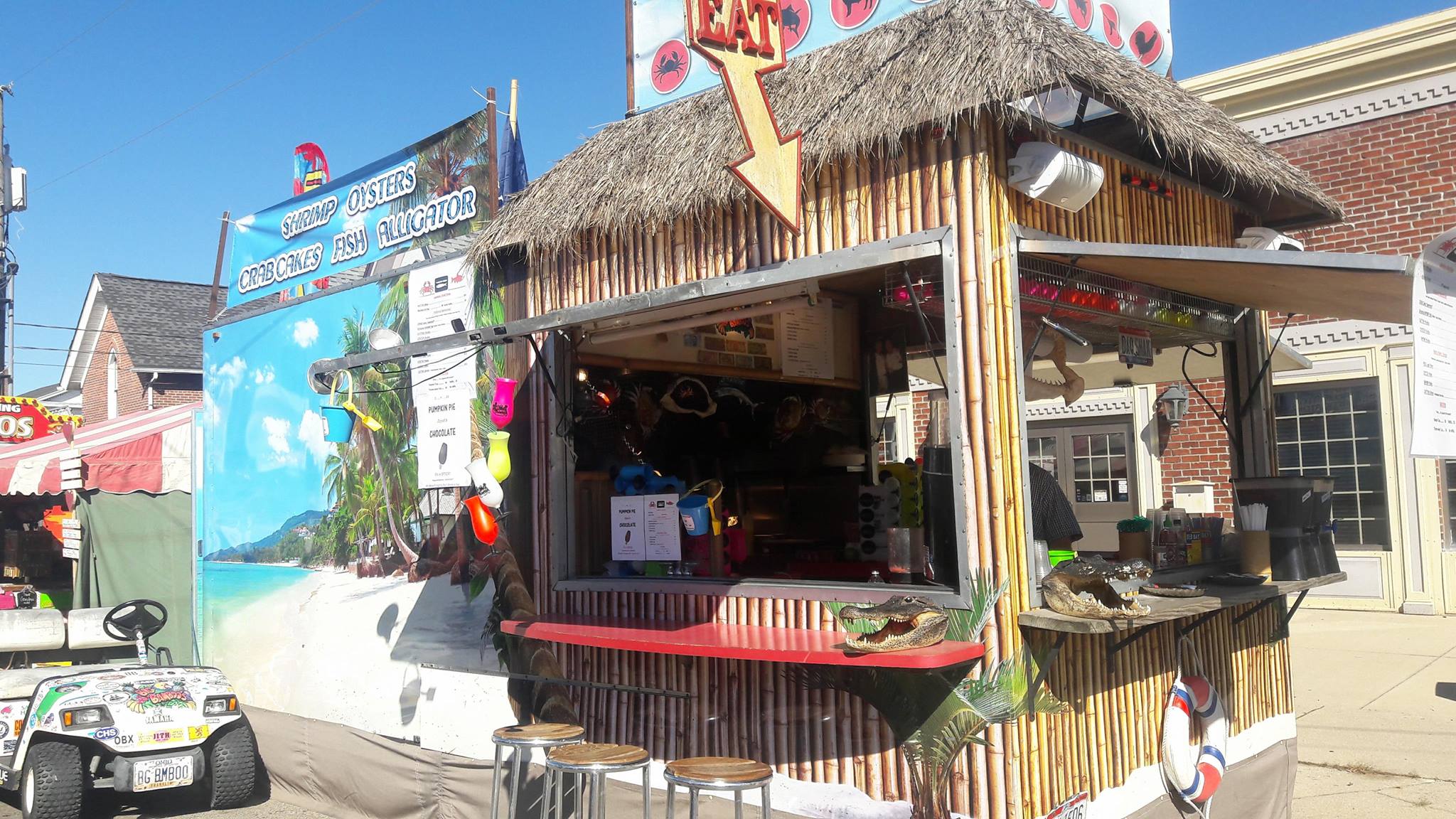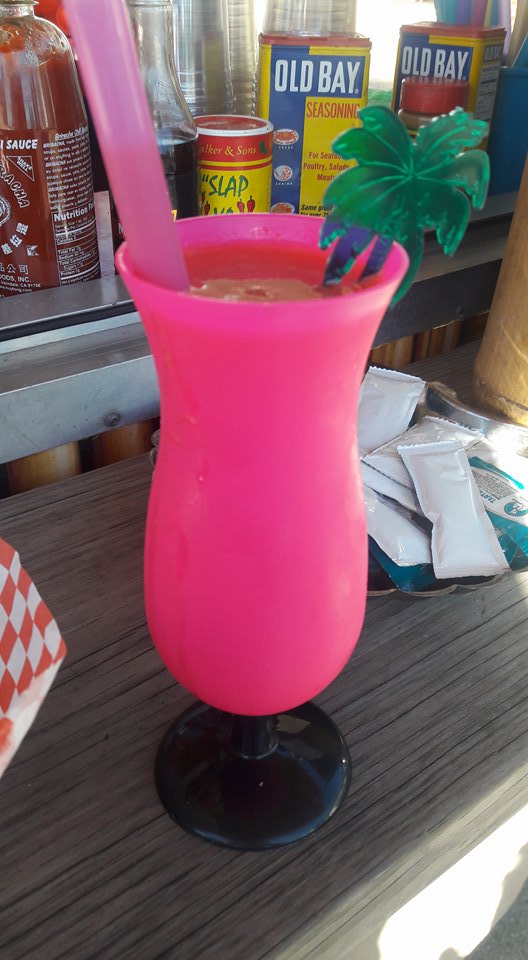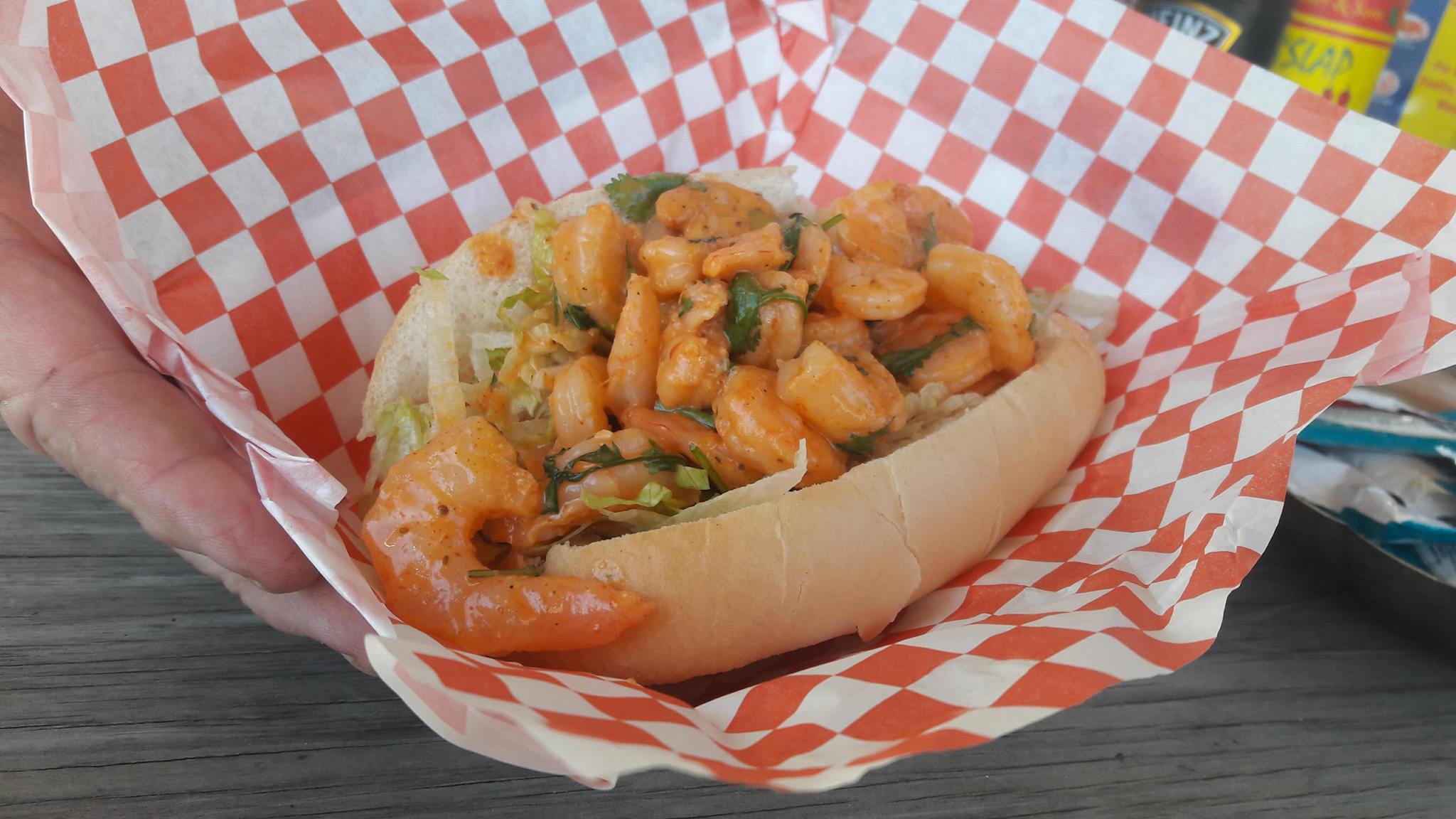 Fresh seafood anyone? This is a great place to take a break from the traditional fair foods. These guys have shrimp, crab, oysters, and even alligator! They are super friendly and the food is incredible. I got a sriracha shrimp po boy (*see picture). I washed it down with an amazing strawberry daiquiri. They offer sandwiches as well as platters. And the booth itself looks just plain awesome!
Fantasy Cupcake Puffcakes (Alley between East Main & Franklin St. )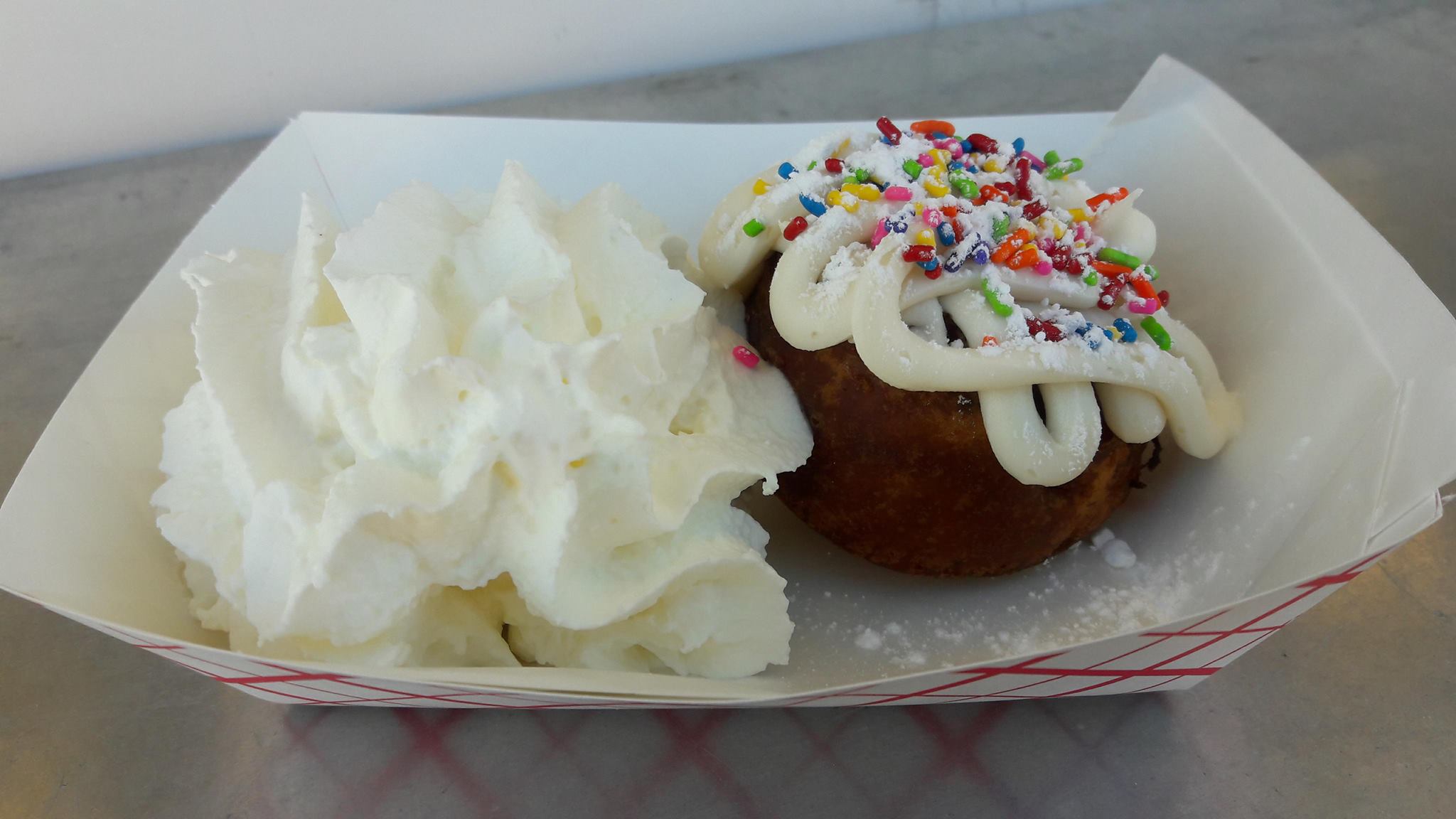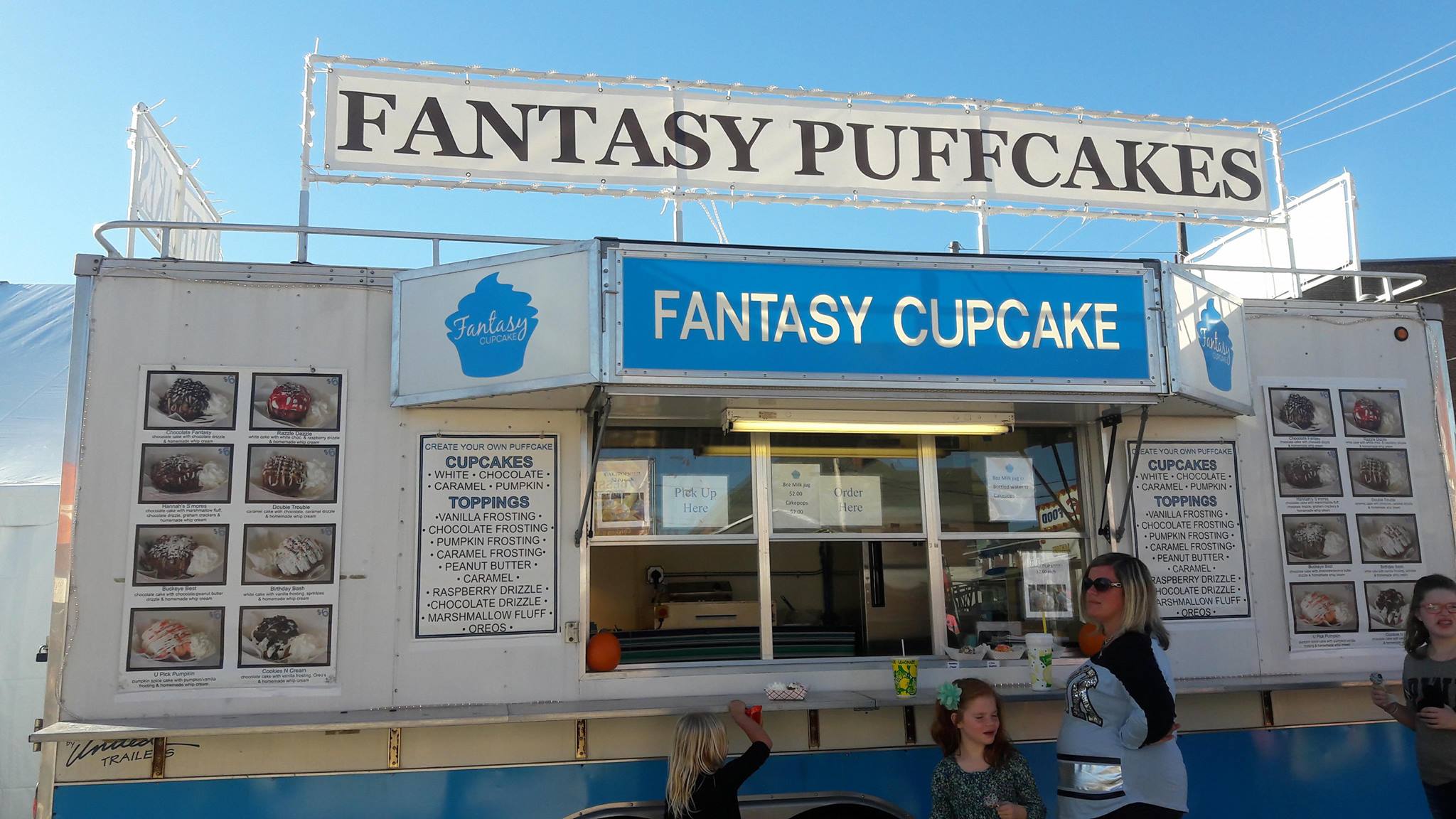 Have you tried a deep fried cupcake yet? It's mind blowing! If you are wondering what a deep fried cupcake tastes like, well, they are life changing – but if that doesn't tell you enough, the cake is warm and moist with a light crispy outer coating. There are several flavors, including pumpkin (of course!), smores, birthday cake (*see picture), chocolate, and more. They are drizzled in a creamy icing, sprinkled in toppings, and given an enormous portion of whipped cream. So, so good!
Chicken & Waffle Cones ( West Main St., left side facing west toward main stage)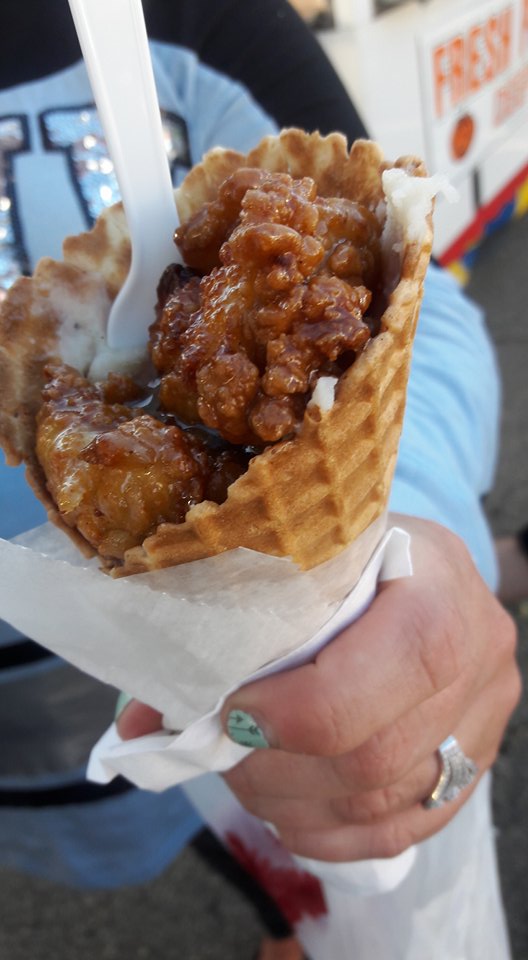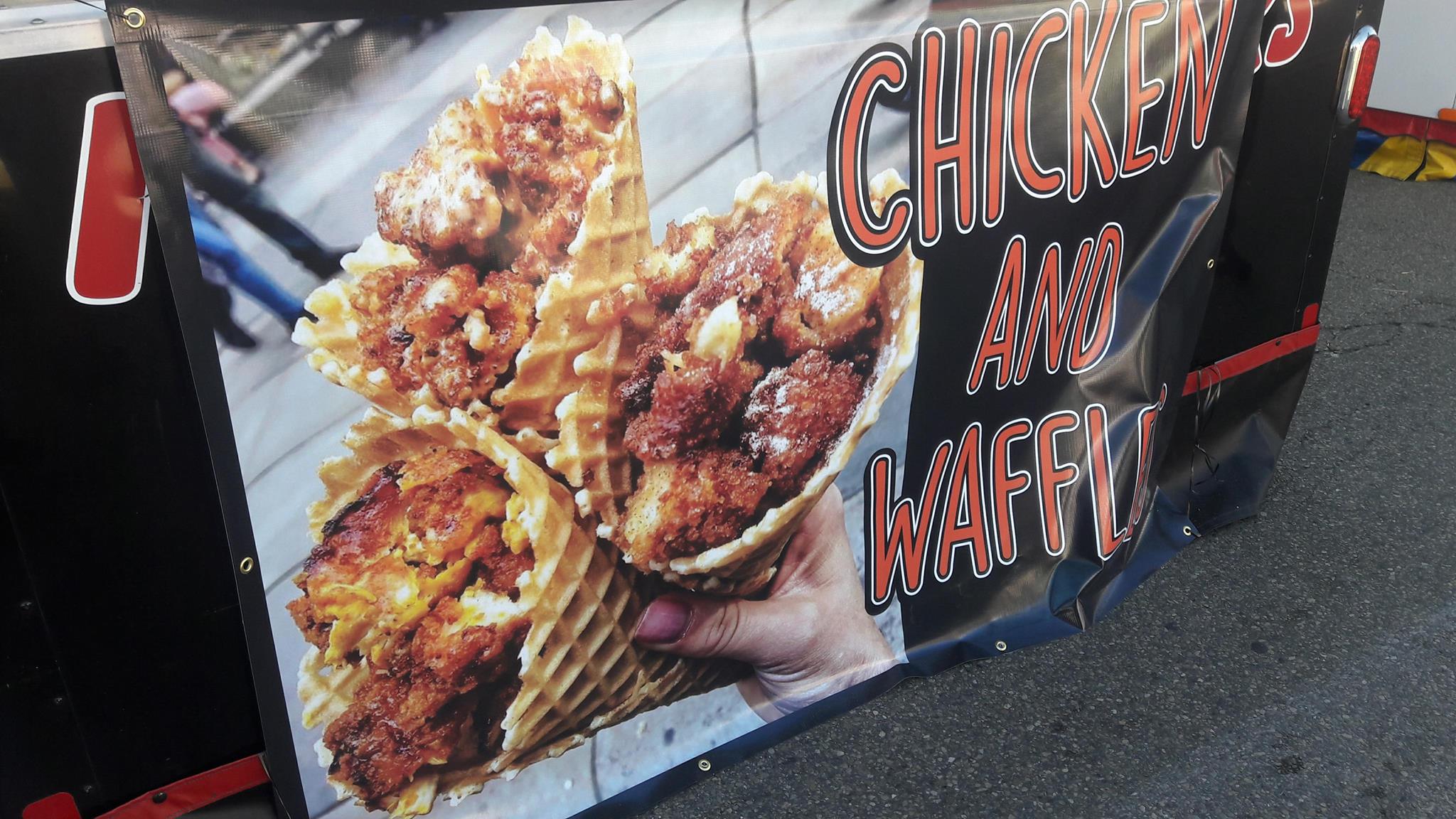 As soon as I saw this booth, I knew I had to give it a try. Chicken and waffles is a beloved fave, but I've never seen them like this! They fill a waffle cone with mashed potatoes (yes, seriously), add hot fresh chicken, and your choice of sauce. (I picked pumpkin, *see picture). The result is a sweet, savory, and totally unique combo! Check them out!