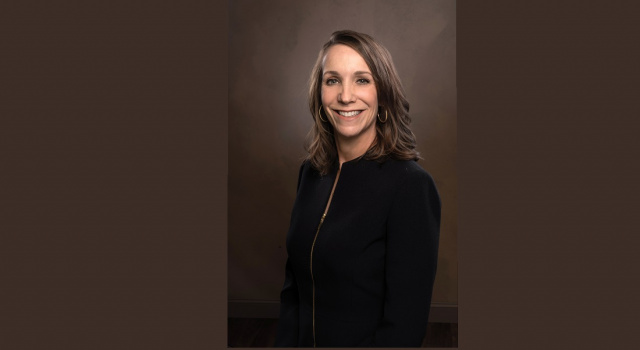 CIRCLEVILLE, OHIO –
Pickaway County, Ohio- Magistrate Elisa Frosini Peters has announced her candidacy for Circleville Municipal Court Judge, a position currently held by Judge Gary Dumm.
Peters has been the Pickaway County Common Pleas Court Magistrate for Judge P. Randall Knece for more than twenty years during which time she also served as the Magistrate in the Pickaway County Juvenile Court (Judge Jan Michael Long) and Circleville Municipal Court.  Prior to taking the bench she worked as an assistant prosecutor with the Pickaway County Prosecutor's Office, an assistant Circleville law director and an attorney in private practice.
"I am excited to be considered for this position by the voters of Pickaway County," Peters said.  "I grew up in Pickaway County and returned after college to work and raise my children.   The Municipal Court has the opportunity to play a critical role in addressing the opioid epidemic since it is more often than not the first place that persons with substance use disorders have contact with the judicial system.  If elected, I look forward to working in concert with law enforcement, social services, addiction treatment facilities, mental health systems and the community to help fight the opioid epidemic."
Peters is a graduate of Circleville High School, the University of Kentucky and The Ohio State University Moritz College of Law.  She is the immediate past president of the Circleville Sunrise Rotary Club, a member of the Circleville Child Conservation League, Pickaway County Bar Association, Ohio State Bar Association, Ohio Association of Magistrates, serves on the board of the Friends of the Circleville Parks, is a volunteer for Foundations4Youth and is an active member of Broad Street Presbyterian church where she currently serves as a deacon.
"I have a record of commitment to public service in behalf of the citizens of Pickaway County and have developed a reputation as a fair and impartial jurist with excellent judicial temperament," Peters said. "It would be an honor and a privilege to follow in the footsteps of Judge Dumm and his predecessor, Judge (John) Adkins."
Peters lives in Ashville with her husband, Keith, and has four children, David, Matthew, Rebekah and Rachel Branham.