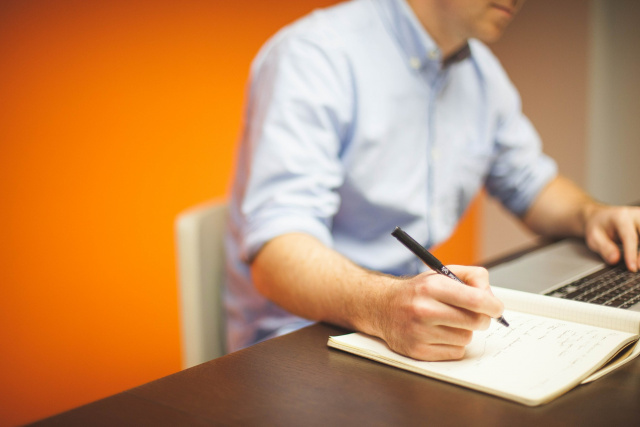 If you are an office worker, freelancer or a person who loves working on Word and PDF documents, this article is for you.
The internet is swarming with productivity apps, tools, techniques, and advice to keep you motivated, organized and well-prepared for your workday. We also have some of our best ideas to offer. You might benefit from the experience we have to share with you. These apps will change the way you work, perceive your work and finish the tasks.
We can't guarantee instant changes, but once you get used to using some of these apps and implementing them in your daily life, you will see how you and your productivity is changing through time.
CamScanner
CamScanner and other mini scanners that AppStore and Google Play have to offer are a must-have for every office worker who has to work with a lot of documents. This app allows you to scan the documents on the go when you don't have access to the actual-size scanner.
It also lets you create a PDF version of the photos you took, bundle up them in a document and share them with your coworkers.
Sodapdf
Working with the documents means that you will come across a PDF file that needs editing. It's always a good idea to keep a PDF editor right next to you for such cases. Sodapdf is a free PDF Editor Online – Best Software to Edit PDF Files. That's why it made its' way to this list.
Sodapdf allows you to go online and edit your PDF file or even download a desktop version for later uses.
Asana, Trello and other project management tools
There's no way to mention only one project management tool on this list. They differ from each other so much that it's difficult to choose one, so it's up to you to find the best-suited version for your taste.
Project management tools allow you to create a to-do list, mention the deadlines, divide the tasks into subtasks and be notified when the deadline's coming up.
Airprojector
For those who have to spend a lot of time in the conference room, Airprojector is a great tool for presentations on the go. It's an app that allows you to project any photo (graph, table) from your phone to a computer.  You have to download the mobile and desktop version and make sure that both devices are connected to the same wireless connection.
Google Docs, OneDrive, Office 365
Cloud-based systems like these should always be present at your workplace. No matter if you are working with a team or on your own, you should back up everything you do on a cloud-based system like Google Documents, OneDrive, and others.
Slack
Slack is a great way to communicate with your coworkers without leaving your desk or home office. It creates a community, specific chat rooms and a hand full of built-in features with project management, reminders, and other productivity apps.
Stack up on these apps and start using them on a daily basis. You'll see how easier they'll make your work life. Once you're a pro, you can recommend them to others yourself.