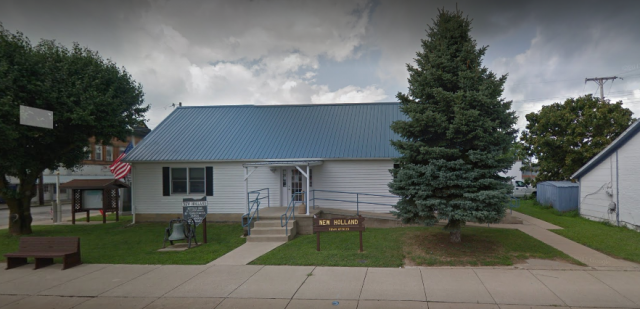 NEW HOLLAND, OHIO – In a town of 800 people that's managed to make statewide and even national headlines regarding claims of government corruption involving law enforcement, the only candidate for mayor has decided to throw in the towel, citing online bullying and damage to her New Holland businesses as reasons for not pursuing the political office.
According to the Pickaway County Board of Elections, and her own social media pages, Amy L. Hupp dropped out of the New Holland Mayoral Race as of September 23rd, after early voting had already started. According to the Board of Elections, a candidate dropping out of a race after sample ballots had already printed will require posted notes at all New Holland precincts stating that votes cast for her will not count in the election, leaving only write-ins possible for the election to the village.
Part of the claimed online harassment stems from posters on public forums citing Hupp's past run-ins with legal troubles nearly 20 years ago when she was found guilty for making a false alarm and inducing panic, serving a 10-day jail sentence and being fined $250.00 in 2000.
Additionally, Hupp claims that her businesses have been vandalized since making the announcement for mayor. She claims that a handmade sign for her antique shop, The Rustic Windmill, built by her husband, was destroyed the day it was put out in downtown New Holland.
With Hupp's race dropout, no one is officially on the Board of Election's list of candidates, leaving write-ins as the only mayoral option. Such a situation isn't unheard of, as Tarlton failed to certify a mayor for its election in November.
In a statement made to Scioto Post, Amy Hupp said, "This could be a beautiful town but the hate makes it ugly, the hate makes people stay away …I don't want to let this ruin me and the good people of this town"
Additionally, according to Hupp, her removal from the race hasn't stopped the online bullying as of yet. She posted a cease and desist letter to one alleged harasser regarding issues with a story that was written about her candidacy.