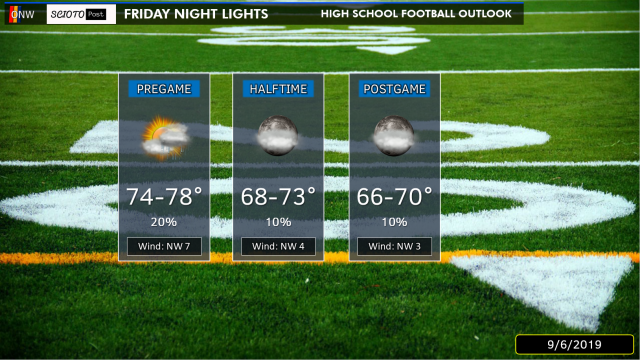 Forecaster: Nick Dunn
Good Friday Evening! As you prepare to head out for high school football, plan on a spotty shower or two being possible through about halftime. Otherwise, light winds and cloudy skies will greet you in the stands tonight. Temperatures will be comfortable in the 70's and kickoff, and in the 60's to around 70 by the end of your game. I would not make rain gear a "must have" for tonight.
Good luck to all of the area teams tonight, and be sure to follow us for updates and you can follow Ohio news and Weather on Twitter for regional and statewide scores tweeted through the night!