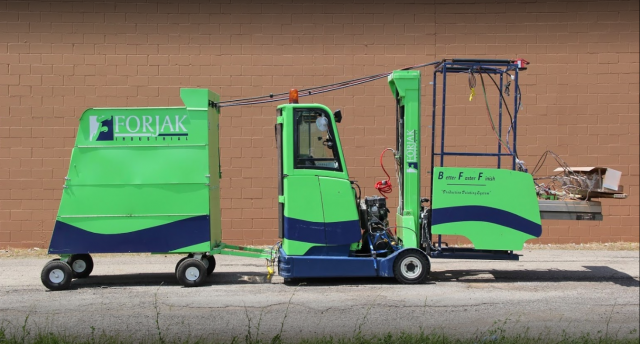 FORJAK Industrial, a commercial and industrial paint coatings and concrete restoration company is looking for qualified candidates to fill 20+ current vacancies at their business. Our company's main divisions are big box retail / warehouse building painting, and concrete restoration. They are anticipated to hire 25+ qualified candidates over the next few months, so apply today! For a limited time, they are offering up to a $1,000 hiring bonus.
The company was started by Circleville native Adam Logan and bases their operations out of south Columbus. "The majority of our 50+ workers are from Pickaway County. We are very proud of the fact that we have never laid anyone off in the 17-year history of our business." said the FORJAK member that spoke to us. Those interested can apply online at forjakindustrial.com/careers
Current Open Positions:
Concrete Restoration – 2 Openings
Floor Coating Applicator – 2 Openings
Painters – 11 Openings
Service Tech – 1 Opening
Service Helpers – 2 Openings
Shop Helper – 1 Opening
Concrete Restoration Foreman – 1 Opening
Travel is required but food & lodging expenses are taken care of by the company.
If you apply for a job through this posting, you must mention Colin Hedges in the referral line.