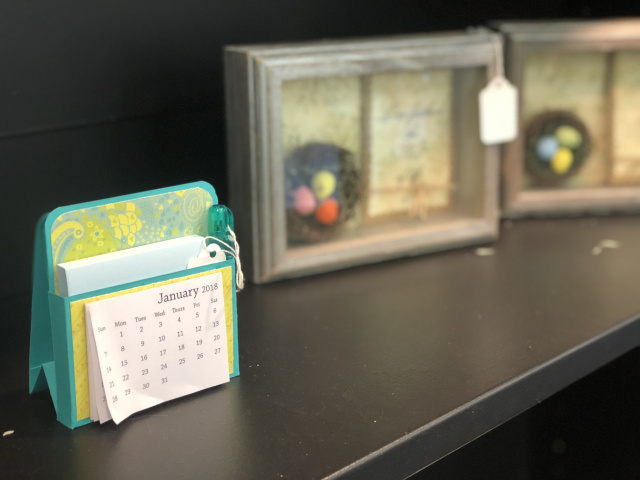 ASHVILLE – Located at 4 Main Street, (old Apothecary location) in Ashville Ohio, Made on Main offers a unique community to its retail store.  Tiffany Jackson owner of Made on Main said, "typical retail craft supplies like Michaels or Hobby Lobby would have.  We also offer a section of homemade items, so we quilt we cross stitch we crochet and do scrapbooks, clothing lots of different things that we make by hand and sell in the store. Then, of course, we have a classroom out front that can seat 50 where we do crafts and classes for kids and adults.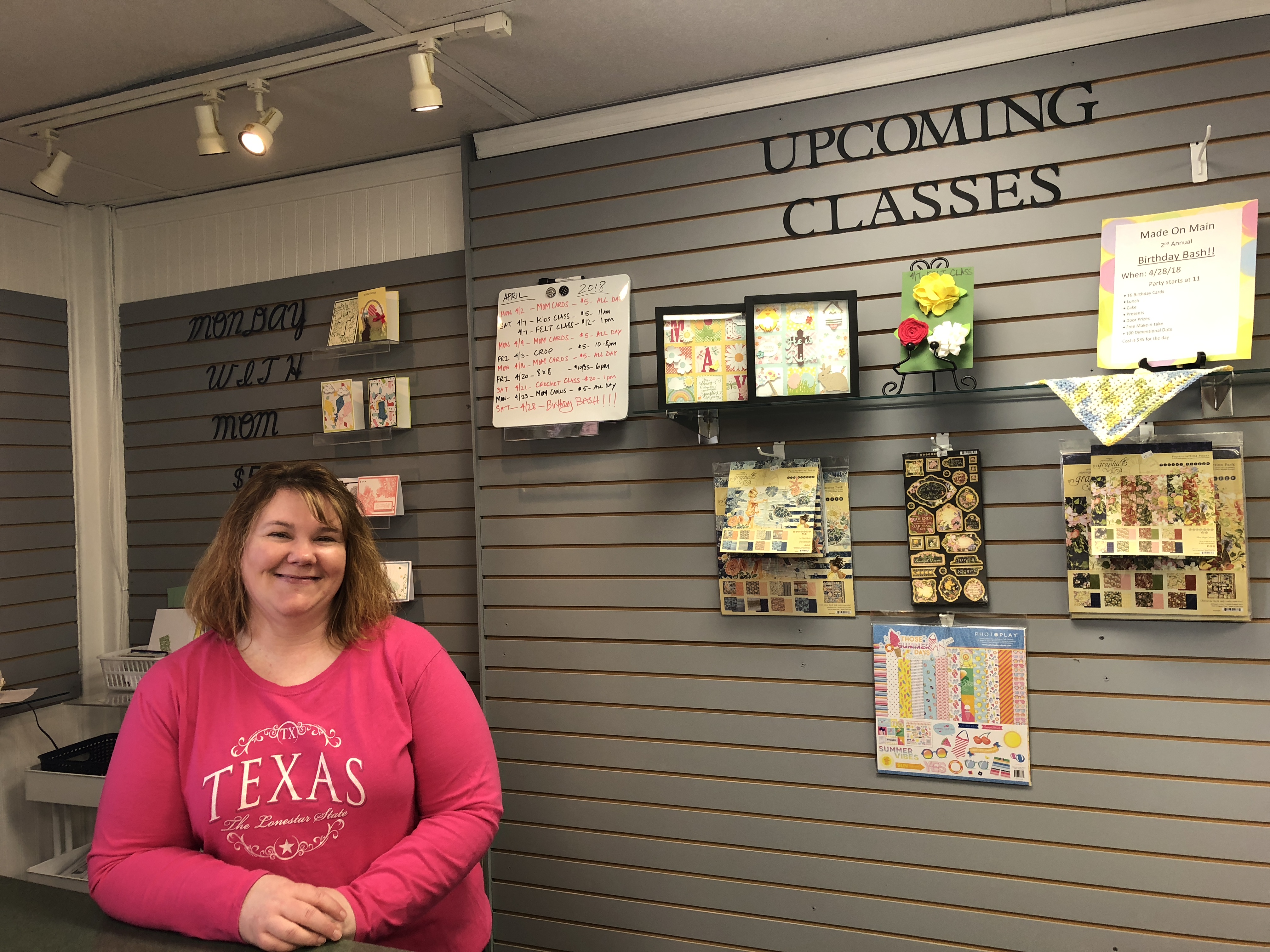 We are also finishing another room to be the party room that we already have booked actually for next month to rent out for birthday parties, baby showers, and special events.  In Ashville, there wasn't anything available for these type of events. As far as the birthday parties go huge thing now is to go and go to a place to craft. Everybody's looking for a place where you can do that thing you don't have to clean up here.  We had a few people ask us if we do birthday parties.  It was something I have thought about but something I wasn't for sure yet.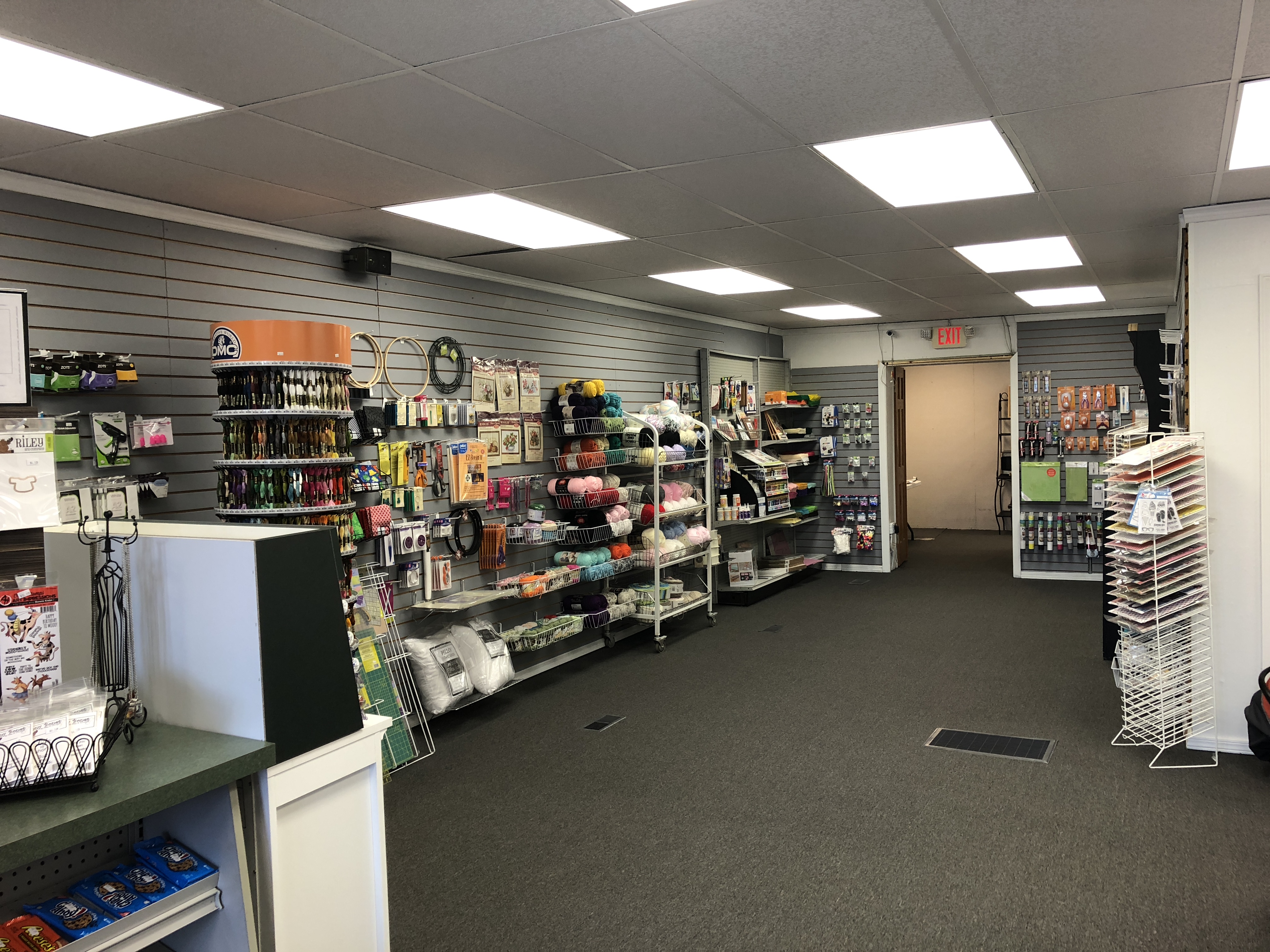 We make the homemade crafts here or two blocks from here or on Main Street. The items change every day because I'm crafting every day and pretty much all the time in the winter time. I crochet animal hats in the winter, there's usually tons and tons of different animals, and we have custom made aprons out there. We have shirts and different school apparel.  Different scrapbooks, photo albums, and Teays Valley necklaces jewelry.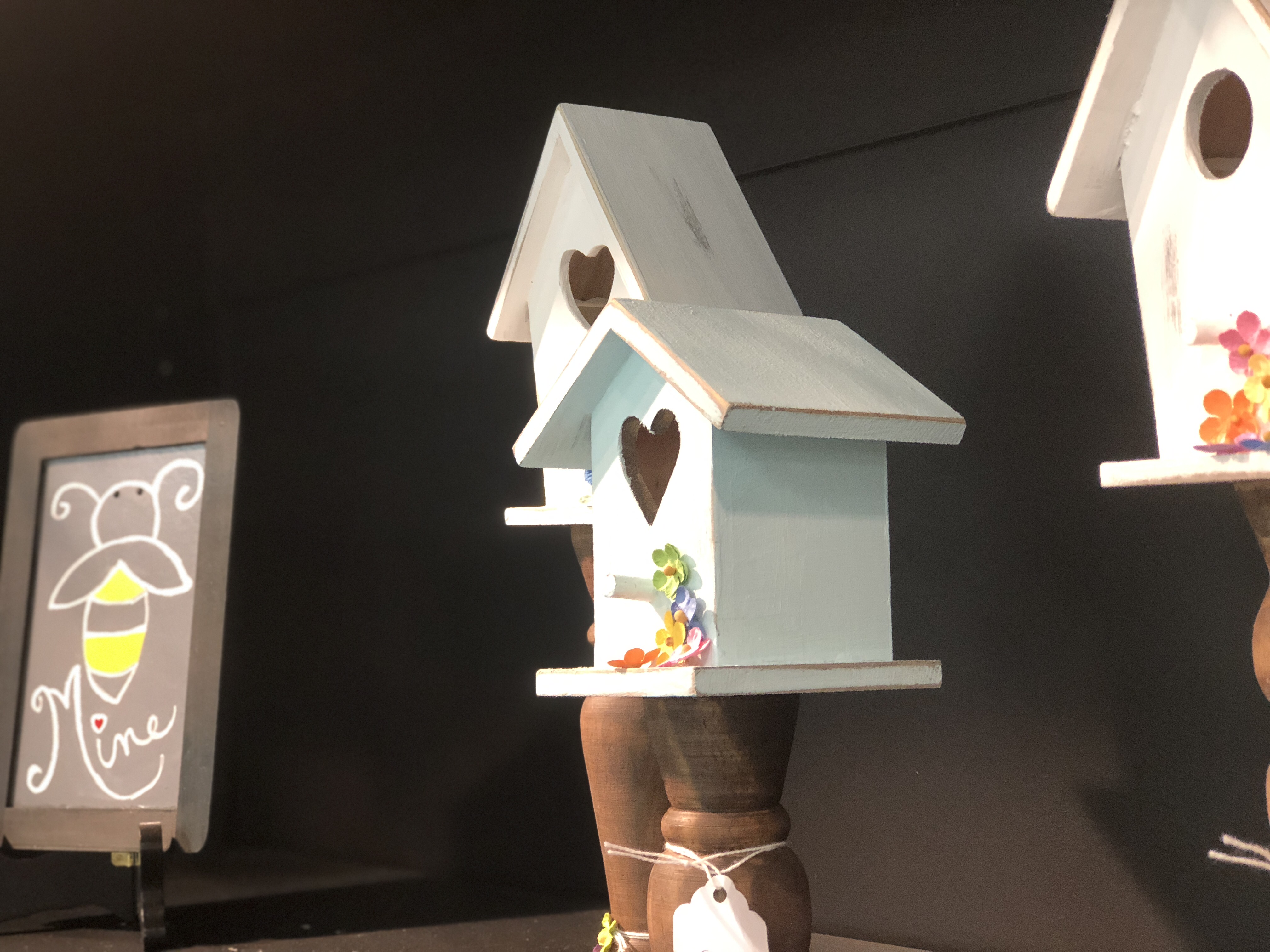 My mission to ensure that everybody can have something nice so if I can get the bargain your going to get it at a bargain. I've never really understood how to price my time, so I don't.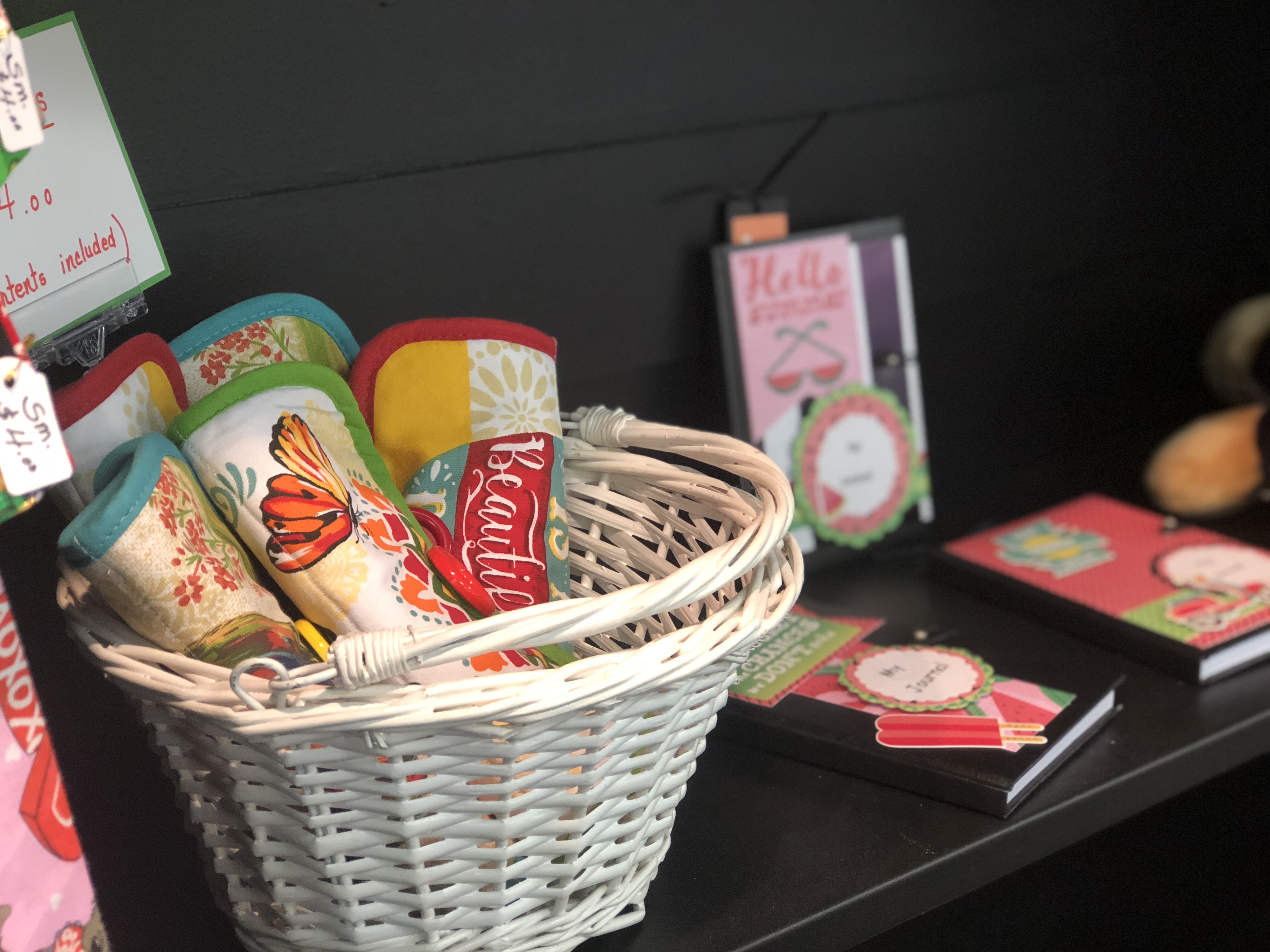 We have lots of different classes throughout the month, the second Friday we do a thing called a Crop, its a scrapbook term. We have people come in who are scrapbooking, crocheting, and sewing, and projects and it's a community event where people can sit around and do their craft with other like-minded people enjoying the community.  You can come with the projects that you promised you're going to get done. We do potluck; also, so you can come hang out together with people that do the same thing as what are you doing.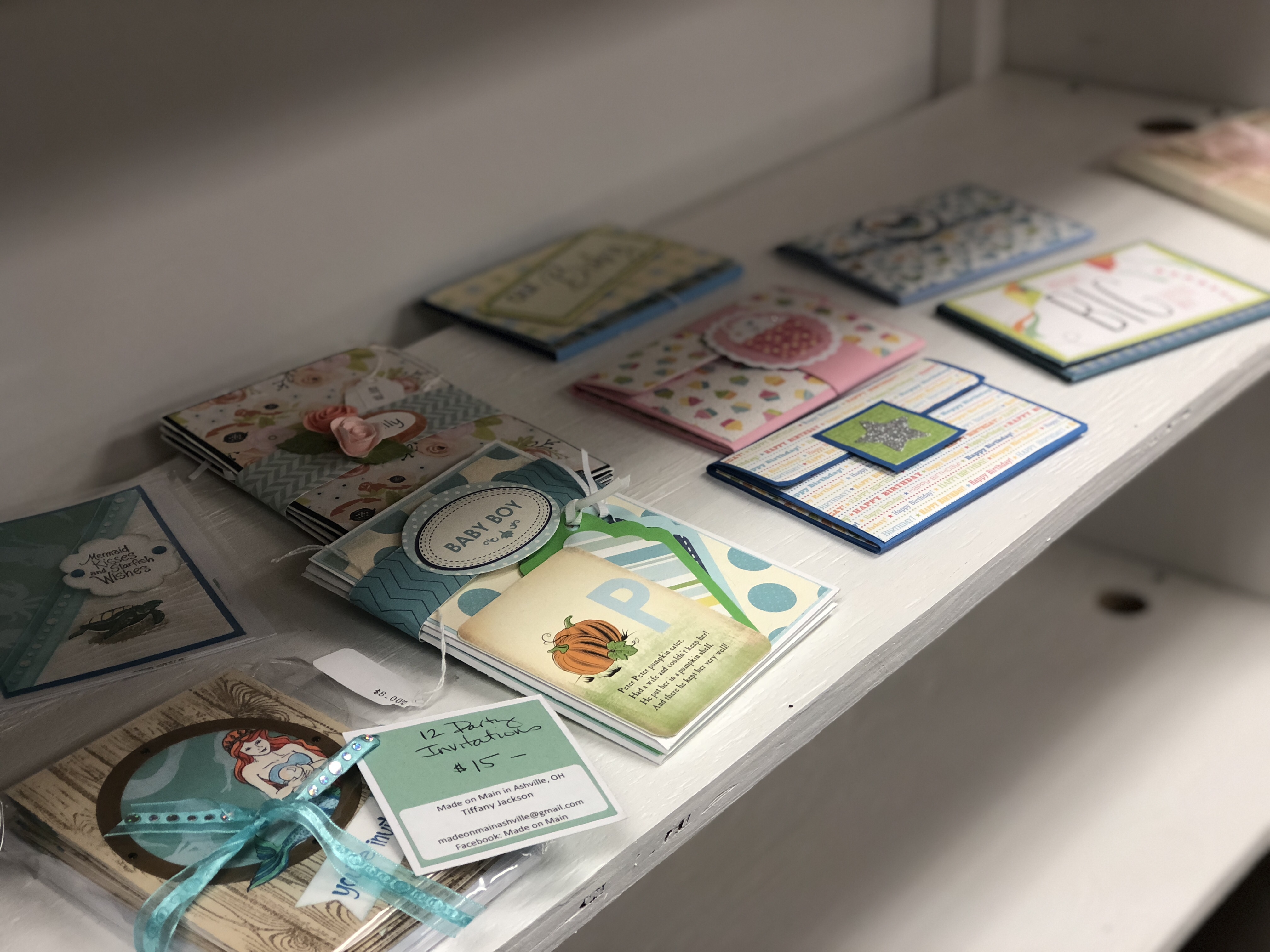 If you have a kiddo that was interested, but you weren't much of a quilter or crafter bring them in those days.  We have craft days and craft events that we supply everything,  kids crafts were everything is supplied, and we also have a snack for pretty cheap.

I work for PNC bank and next year will be my 25th year there. So I have an extremely stressful job.  I've been crafting my whole life, and people said you should sell that stuff, well selling stuff takes time.  Most of the time I just gave it away. So a little over a year ago I started doing this out of my house, and I was having fun. I started the store because I love it, if it is successful I'll retire from the bank and do this full-time that's the plan.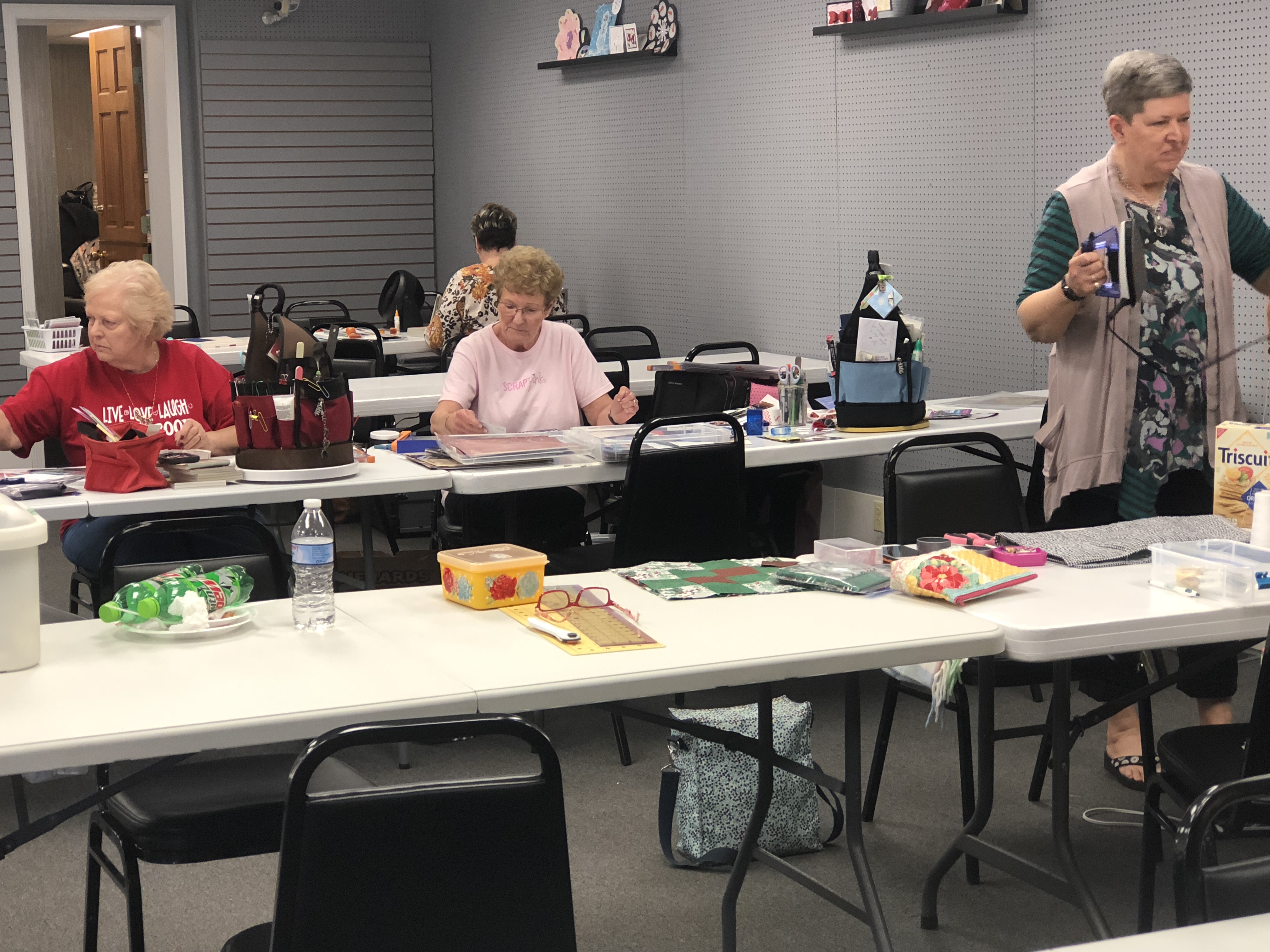 We've got lots of repeat customers now, we have had people come in and say they really needed this in the area.  People come in and say, "this week was horrible I just needed to come here Friday night and do this."  This is a place for people who love to craft and want to destress the week."  Join made on Main Facebook group for more information on this location.