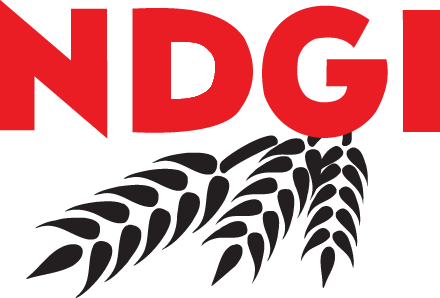 NDGI OHIO
613 S Washington St
Circleville, Ohio 43113
Stop in to get application or
call 1-888-293-7420 x 1402 or x 1404
Job description
Job objective or overall purpose statement:
To obtain representative samples of grain and maintain sample integrity.
Summary of Position:
NDGI's Grain Sampler position entails going out to various elevators in Central to Northern Ohio. The sampler is obtaining samples from the railcar, writing down the railcar ID's and other information onto the work records, and maintaining accurate records. The crew meets in the CIRCLEVILLE, OH office and takes a company vehicle out to all sites.
Hours are variable and there is not a limit on the amount of overtime that can be made. Starting wage is $14.50 an hour; however, the hours outside of 7 am and 3 pm, Monday through Friday and all of Saturday, 1.5x ($21.75/hour) overtime pay is automatically made regardless of how many hours are worked. Hours worked on Sunday are paid double time ($29.00/hour).
This person will also have the option to move up into an inspector's role very quickly if they were interested in that. Inspectors must be trained on proper procedures with grading grain. This training is done in house and also at an Federal Grain Inspection Service (FGIS) site. After training is completed, you would need to take tests showing you are qualified to grade that commodity of grain. Inspectors are paid a higher salary so the pay would increase at that point as well! This job is one that has less hours in the summer months and more hours in the winter (harvest) months because of being in the agricultural industry. So those who budget their money well and save their PTO for the slower time of the year, absolutely love it! It gives them more time in the summer to be able to enjoy the weather and family and friends. Then in the winter months, they have the option to work a lot of hours and bank up their PTO and payrolls to help in those slower months. It can also work great for those who may be retired and aren't necessarily looking for a lot of hours when that slower season comes around. We have several retires that just work this position for some extra cash and something to do. Also works fantastic for those who work construction or landscaping jobs during the summer. They do those jobs in the summer then, and work hours for us in the winter months. So, we would love to chat with you to see if this position is the right fit for you!!
List of duties or tasks performed critical to success for Samplers:
Maintain accurate work records
Follow USDA procedures as trained
Punctual and consistent with work
Can move into technician function over time which would involve running grain through testing equipment
Requirements:
Ability to bend/lift over 50 lbs. and be able to climb 20' ladders
Be moving through entirety of shift
Work 12+ Hour shifts at times
Work some variable hours and shifts
No experience required
All training is done on the job and through training materials
USDA license must be obtained after 30 days from hire date
Benefits
Benefits are available after 4 months of working. At your 4 month mark, we measure how many hours you worked. If you averaged 130+ hours per month in your first 4 months of employment, you will be eligible for benefits. This works out to be an average of 30 hours per week. Benefits include:
PTO
Holiday Pay
BCBS Health Insurance with Employer contribution
The Standard Insurance for dental/vision/life
Colonial Life supplemental insurance
HSA's available
401k plans available after 1 year
Pay: $14.50 – $29.00 per hour