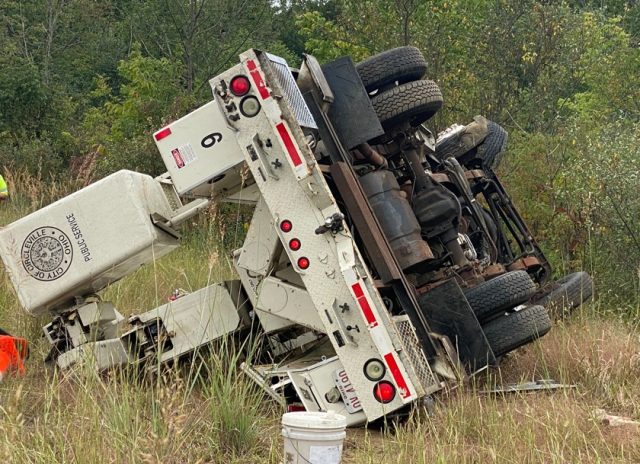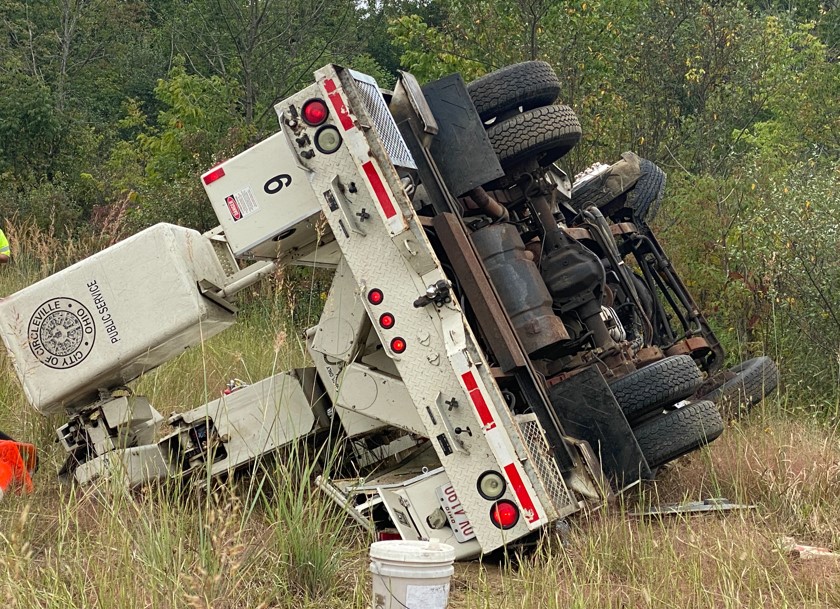 SOUTHERN OHIO – US-23 has been riveted with wrecks all day starting earlier this morning with Circleville equipment, a Plane, then a major wreck just south of Pickaway county.
First up was a commercial vehicle owned by the City of Circleville rollover in the location of SR-361 and US-23 Southbound around 9:20 am. This story here: https://www.sciotopost.com/breaking-vehicle-rollover-on-us-23-south-of-circleville/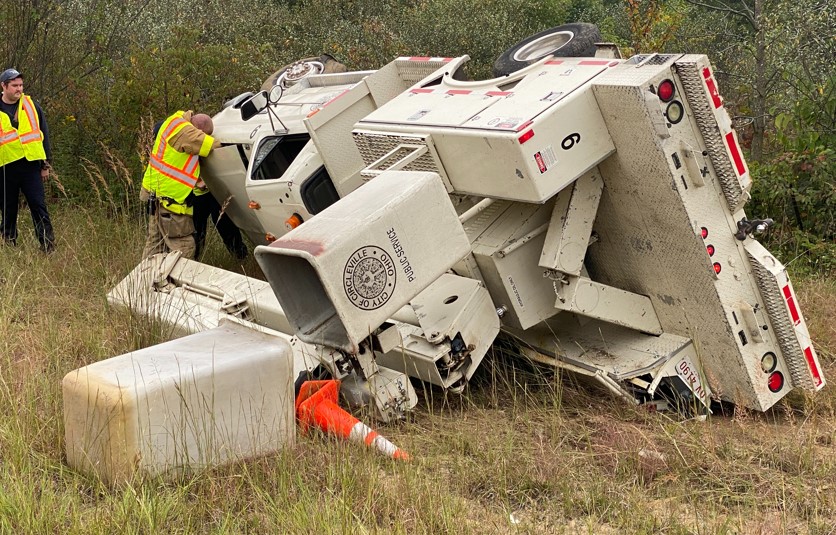 This caused early morning slowdowns, once it was cleaned up a plane, yup an airplane flipped on US-23 after a man tried to haul it from Pickaway Airport Athority: https://www.sciotopost.com/breaking-plane-flipped-on-us-23-in-pickaway-county/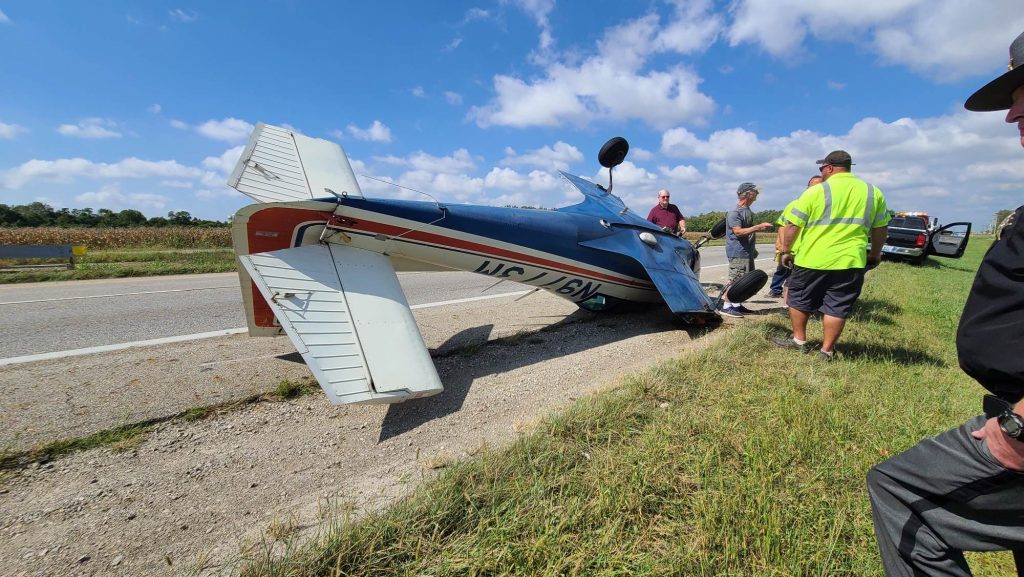 This incident happened around 2 pm and caused backups on US-23 in about the same area as the earlier wreck.
Around 3 pm a serious crash involving a semi and two cars happened just south of Pickaway county line on US 23 South and Crouse Chapel, this wreck has been confirmed fatal with three other people who were transported to hospitals: https://www.sciotopost.com/breaking-serious-semi-crash-involving-two-other-vehicles-on-us-23-in-ross/