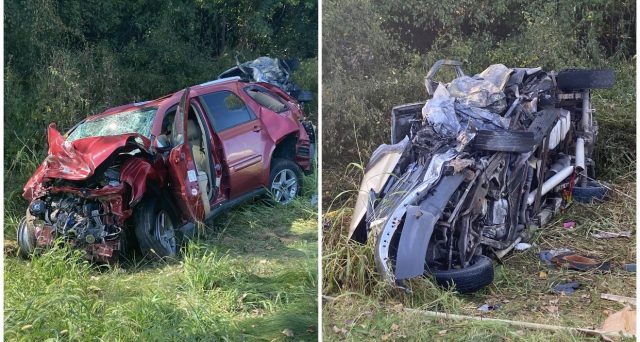 ROSS – A Serious crash has occurred involving a Semi Truck and two vehicles at US 23 South and Crouse Chapel at 3 pm on Thursday.
it
According to reports red car was headed north crossed median and struck semi, the pickup then hit the red car and rolled ejecting the driver and catching on fire
Three people were transported and one person has been confirmed dead from the crash.

Us-23 in the area will be closed down due to this serious wreck, please avoid the area.