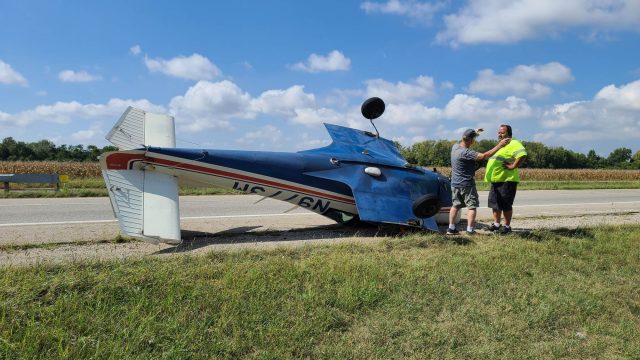 PICKAWAY – Pickaway first responders are at the scene of an overturned plane just south of Pilot on US-23.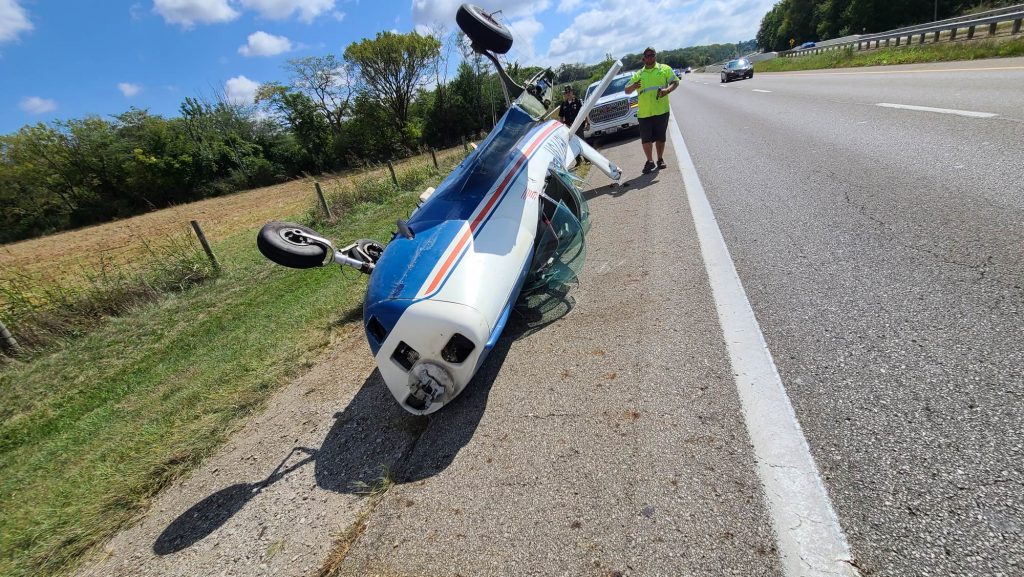 According to Pickaway Airport Authority, a plane was recently sold at the airport and they were planning to have it moved today. The plane is an M-10 Cadet.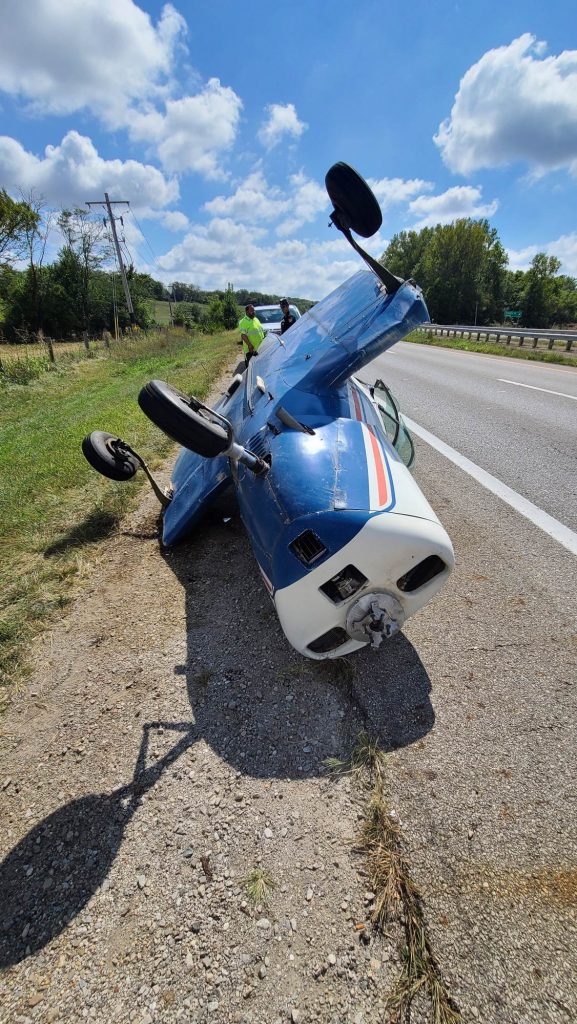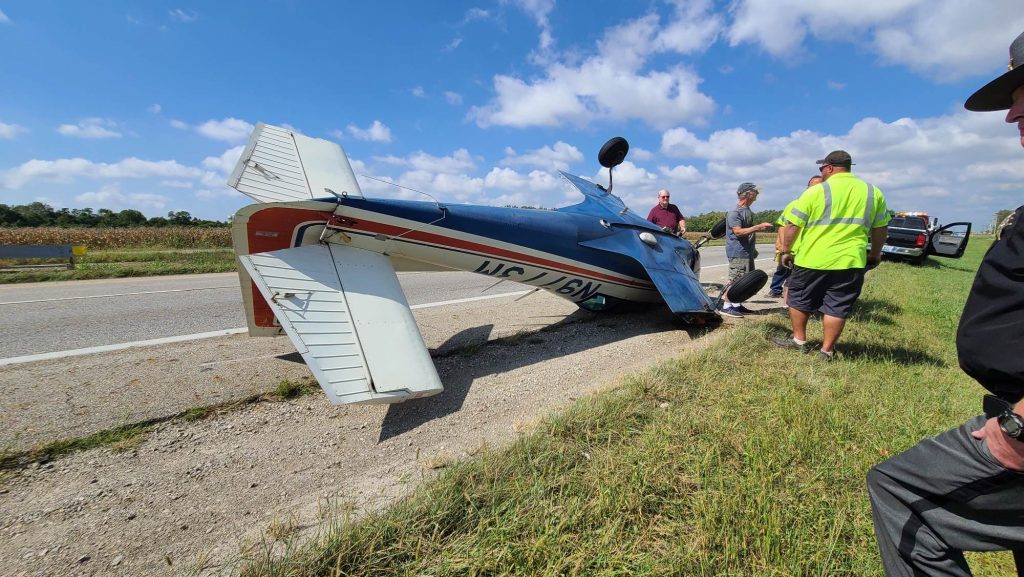 Pickaway Sheriff confirmed that the plane was on its top and was not in flight when the wreck occurred but it was being towed.
Update: The airplane has been sitting in a hangar for 10 years in Pickaway Airport and they had to foreclose on it before they were allowed to sell it to a guy who was going to finish the restoration.
According to the Pickaway Sheriff department, the plane was being towed by a pickup truck and a dolly when the dolly broke from the plane causing the crash. There was no tow truck involved that online bloggers claimed.