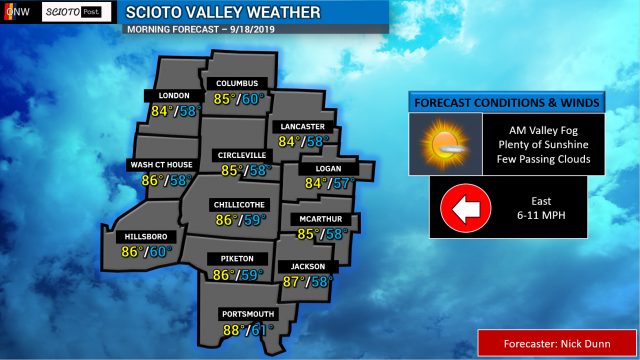 OHIO — Good Wednesday Morning, Scioto Valley! We continue with dry conditions across the area, and we know many of you could use some rain. For today, we will start with some valley fog early, otherwise it will be sunny and dry with just a few clouds. Winds will be from the east, which will promote low humidity once again.
Dewpoints will be low again today, which means temperatures will wind up being 1-3 degrees warmer than yesterday given dry soil across the region. Interesting how we went from being well above average to now being below average in just over a month!
Highs today will be in the middle 80's to upper 80's, with lows in the 50's to around 60. Have a great Wednesday!