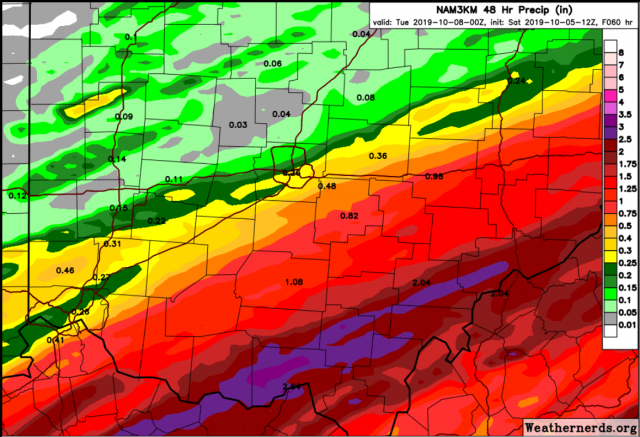 OHIO — Enjoy today's weather with sunshine and highs in the 70's to lower 80's. Our recent stretch of dry weather will come to an end tonight as our next system moves into the area. Lighter showers will move in tonight before heavier rains (maybe a thunderstorm) move in later Sunday into Sunday Night. Rain will come to an end on Monday Morning to the east
HOW MUCH? The heaviest rain will fall near or south of US-22, where totals between 0.75″ and 2″ are possible. Flooding should not be a major issue, but given our recent dry spell some isolated pockets of flooding are possible. We really need this rain, so enjoy it!
Weather conditions will improve Monday Night through Thursday as sunshine returns and highs are in the 60's and 70's.
Model: weathernerds.org, NAM 3KM