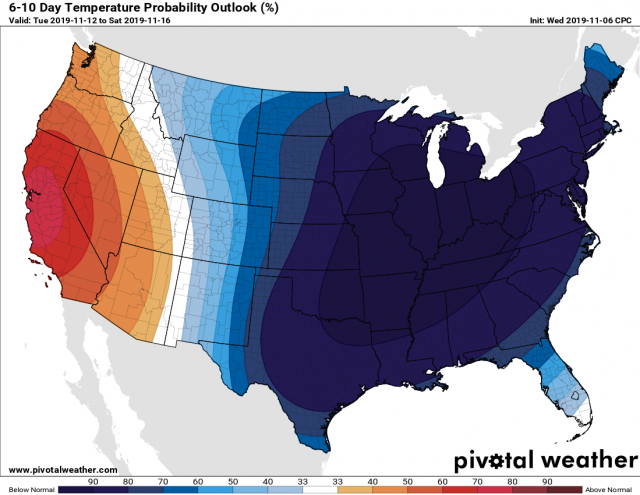 OHIO — Get out there and enjoy the mild temperatures this evening. We do expect rain tomorrow to eventually change to snow. However, no real accumulations are expected. You might get lucky to see a dusting in most cases.
The real shocker comes next week as the jet stream will dip well to the south, allowing a blast of COLD temperatures to surge into much of the United States. The dark blues indicate temperatures well below normal. Want warmth? You'll need to book a flight to California! While we may not see record-breaking cold, highs during the middle part of next week will remind you winter is closer than you think! Most models indicate lows in the 10's and highs in the upper 20's for a couple of days. We are used to seeing temperatures in the 40's and 50's for highs through most of the month yet.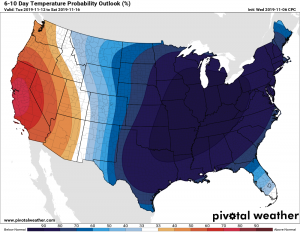 The GFS model below shows that highs for next Wednesday will be quite cold, and you may want to dig out the heavy coats for kids! Highs in the upper 20's are looking very likely. We will remain well below average for most, if not all, of next week!