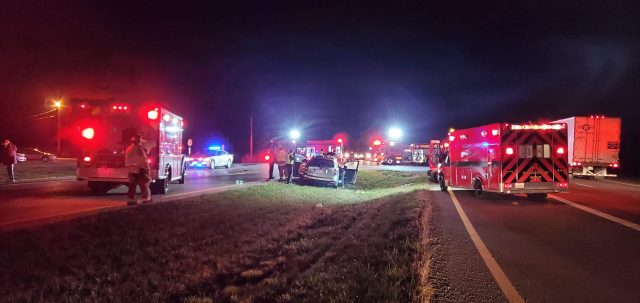 CIRCLEVILLE – Ohio State Highway patrol is investigating a two-vehicle rollover accident that occurred on US 23 Southbound in front of Fletcher's (20615 State Route 23 North) at approximately 6:04 Pm on November 6, 2019 a silver Dodge 4 by 4 pick up truck was attempting to turn right into US 23 South when it was struck by a silver Subaru Forester that was driving southbound on US23. The Subaru made contact with the rear driver side fender and tire of the dodge pickup, causing it to roll over on its side into the median between North and Southbound lanes where it came to rest.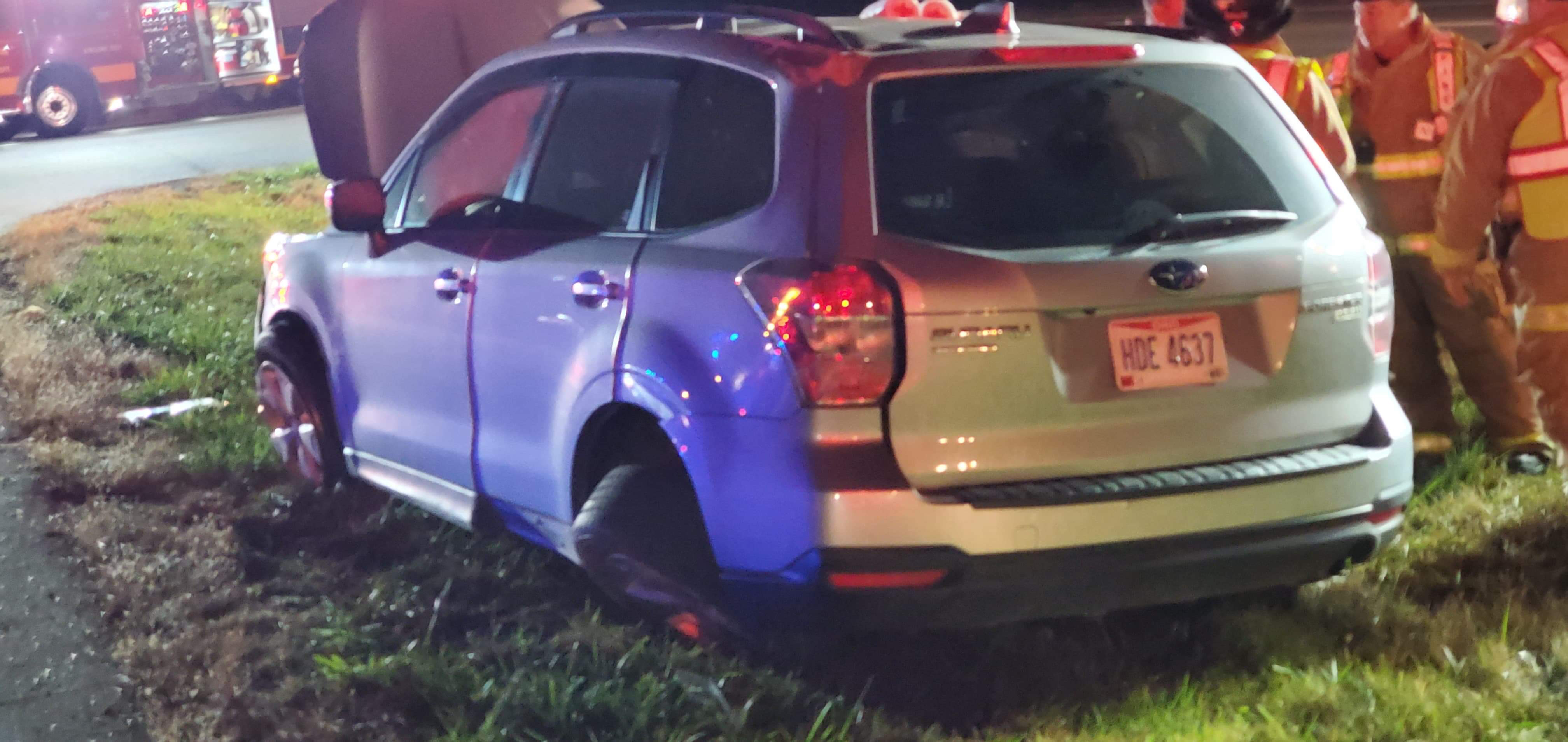 Two occupants of the Subaru were transported to Adena with no life threatening injuries, the driver of the silver Dodge pickup truck refused treatment at the scene and was released.
Pickaway Township fire, Harrison Fire, Ohio State Highway Patrol, and Circleville Fire were at the scene. The accident shut down both lanes of US23 south and one lane of US 23 Northbound for about 30 minutes.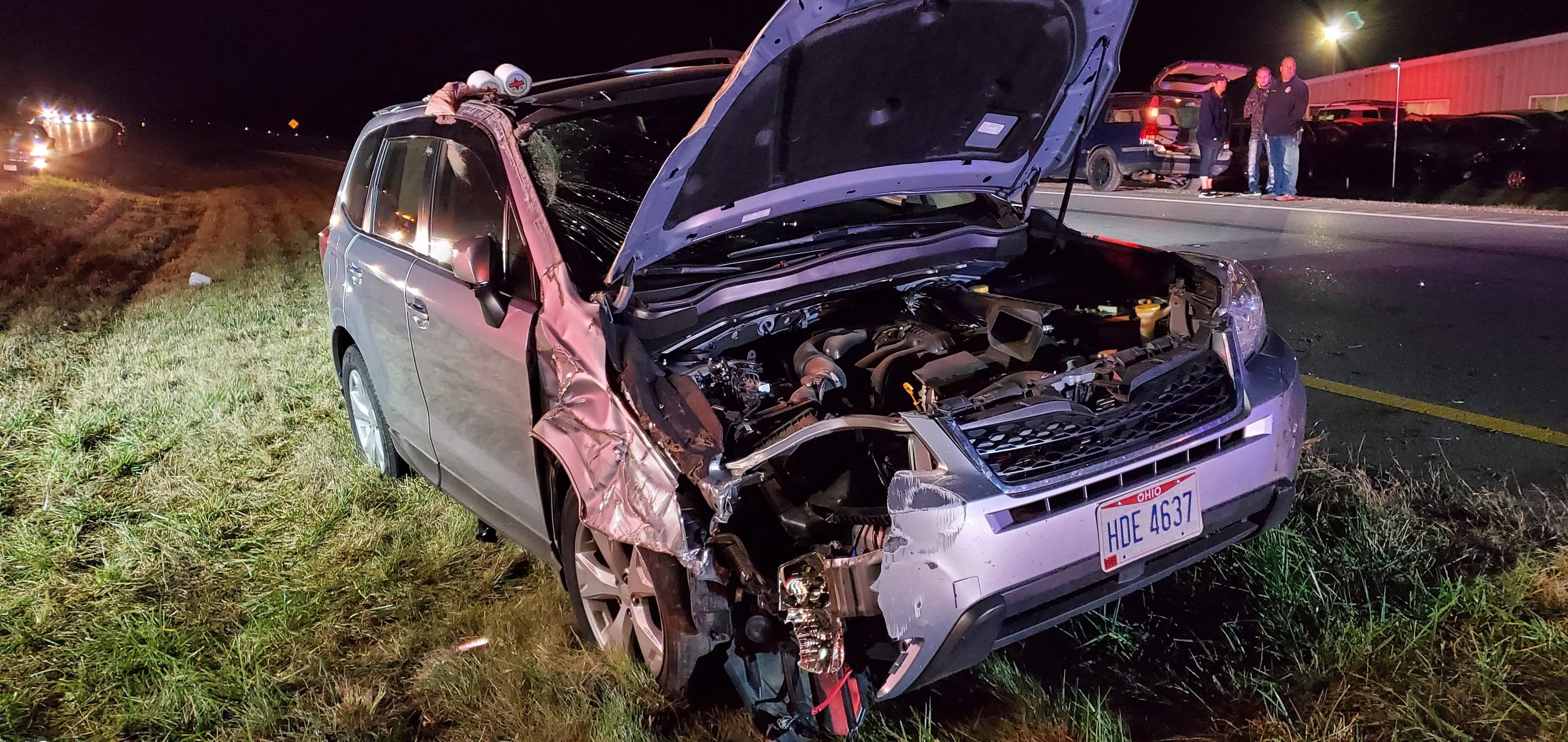 According to the driver of the Silver Pick up truck he was at Fletchers previous to the accident to take possession of his pick up truck that was recently stolen and recovered. He said he just picked it up after missing it for over a week and then was involved in a accident.