PICKAWAY – During the Circleville council meeting this week we got to talk to several people who are involved in local parks and gave us an update on the two park transformations.
Tom Davis Director of Pickaway Parks and Recreation told Sciotopost that the Canal park natural park project is in full swing even during these cold weeks.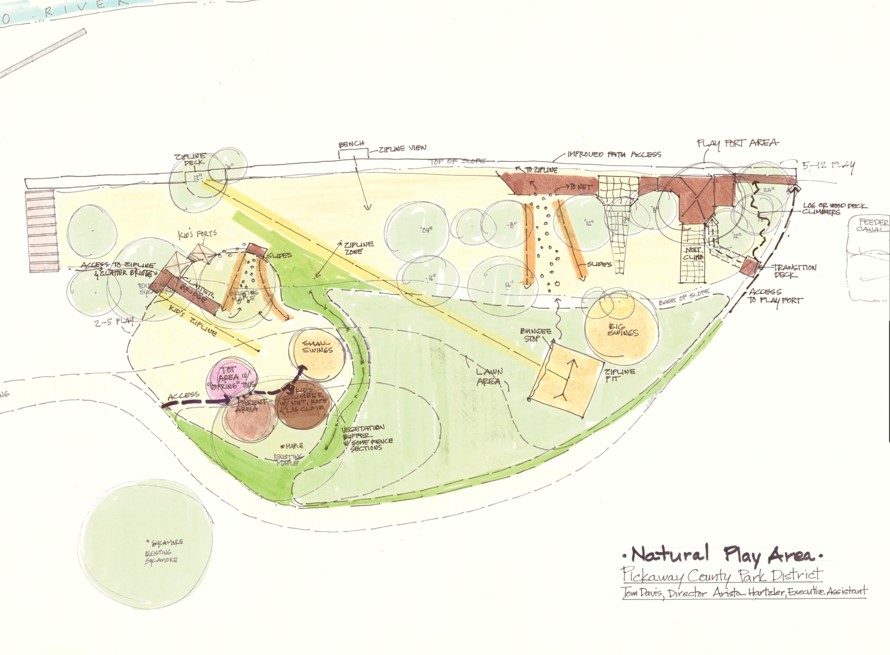 "We now have most of the boardwalk framing installed, and we are working on the decking this week," said Davis, "We expect to open the park around Early spring."
The natural park is mostly wood construction, the cost of that is much less than play structures, and it will offer zip lines for older kids to play.
According to the plans the new play park will have at least two zip lines one for kids and one for teens, four slides built into the existing hill area, bridge structures, swings, net climbing, benches for parents, and several other play structures they are currently discussing for popularity seen in the photo below.
"Zip lines are actually pretty affordable," said Tom Davis Director of Pickaway Parks and Recreation, "what we are building will be mostly wood construction, the cost of that is much less than play structures. We think we can build this play area for around 100,000 dollars for the public. When we finalized the play structures that we are planning to add to the park we will have a better final number."
This location that is planned this may become a new favorite place for families to come and enjoy the outside, just outside of Circleville. Canal Park is located at 23352 Canal Road in Pickaway County. The location also is working on expanding the parking for the community.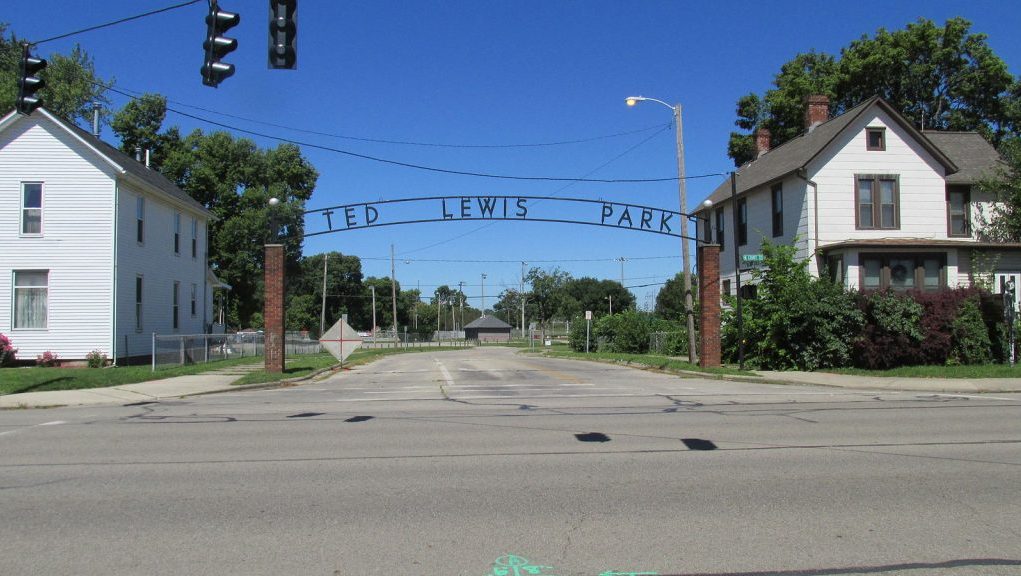 The second park with plans to open is Ted Lewis Park, last year Councilman Brady proposed to speed up the process by a very low-cost loan. Originally the park was funded by a levy that created around a million dollars a year and slowed the park to a several-year completion. This loan note allows the city to complete the park much faster and plans to open some of the park in October of 2022.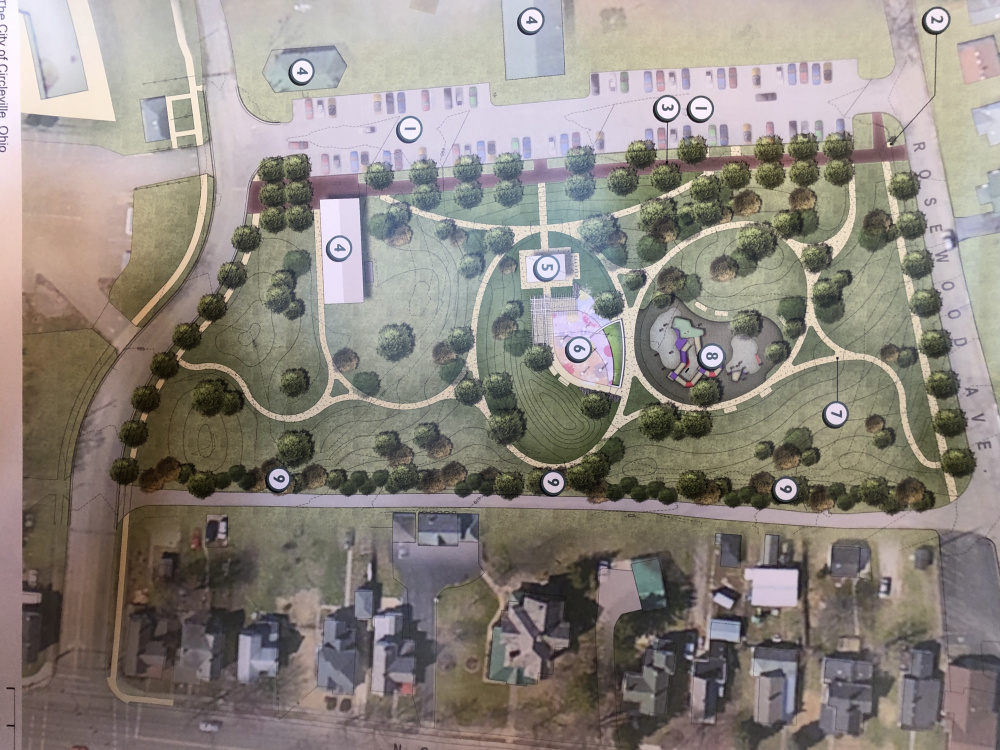 According to the city, much of the grading is done in the park right now and they are working on the substructure now but will start building a splash pad this year, and several other structures along with walkways, and by Fall 2022 the park will take shape.
More on whats going in Ted Lewis here: http://www.sciotopost.com/circleville-city-talks-ted-lewis-improvements-2020/