Chillicothe – As I wrote yesterday, WKKJ's Christina Wolford produces "SkyMusic" to accompany the local light and sound show for Independence Day. I sat down with her to get the backstory on her work.
Wolford says the show itself is set for 9:45 Tuesday, but the Chillicothe Fire Department has the last say on whether it's safe to go. She recommends you be at your viewing site by 9:30 (but you know you'll be lucky to find a good site hours earlier).
The forecast now shows a low chance of precipitation Tuesday, with clearing skies, so there should not be any rain delay. But Wolford says the fireworks crew has told her that if they can set up within a two-hour window of time, they could shoot the fireworks off in a pouring rain. She says the show is computer driven – once it's started, there's no no stopping it.
The fireworks are shot off from the Yoctangee Park Annex, along the Scioto River. Wolford says there are some low-flying fireworks, so the top of the floodwall along the park is the best place to watch (and the nearest).
Wolford says it's best to tune in to WKKJ 94.3 FM on terrestrial radio. The fireworks are cued exactly to the broadcast music, but the internet stream can have a delay of two seconds…and up to a minute!
She says "Hazel's Road Show" will be at the city pool party with loudspeakers to help your listening experience. If your'e at the shopping centers or elsewhere, you'll probably be near your car radio so you can turn that up.
Wolford advises that the city trolley bus will be running its loop through the park 2 to 8pm…but not after the show, so if you take it you'll have to walk back.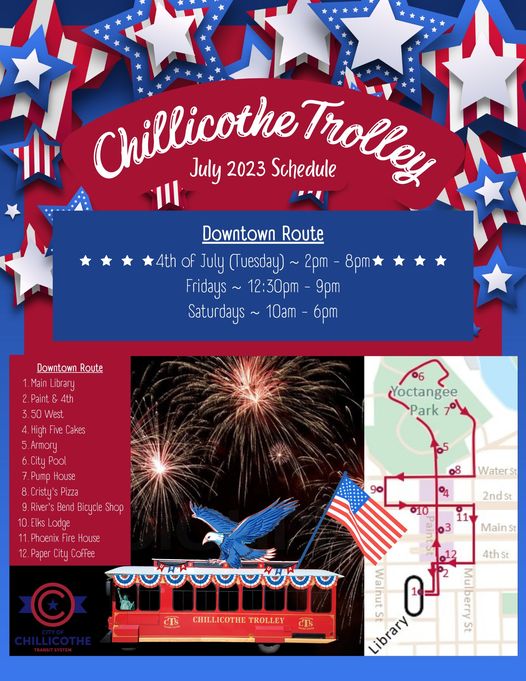 She says, in her experience, the traffic leaving the fireworks show afterward isn't that bad. She says the Chillicothe Police do well to direct and move traffic.
That's usually one-way out with no turns, and she says if you can't turn in your direction, just keep going and find another turn to take. When she' s been at the show – and WKKJ has set up at the pool in the past – she has not had to wait more than 10 minutes to get out.
Wolford says Ben Daughters who runs Dairy Queen of Chillicothe is one of the sponsors of the show. She says he's a patriotic veteran, and his three daughters will chat about the fireworks show in a 'pregame' on WKKJ. They will also do the countdown.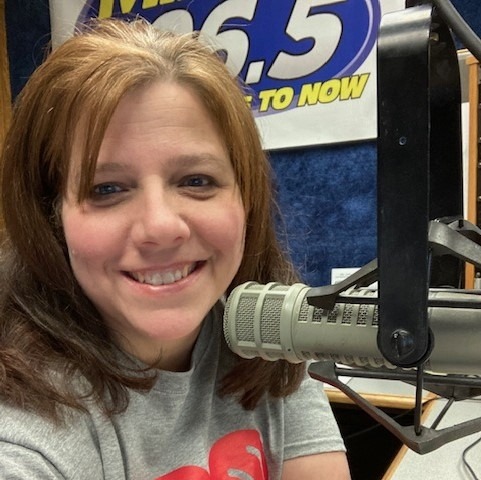 Hear Kevin's 11-minute interview with WKKJ's Christina Wolford (in four parts) below.