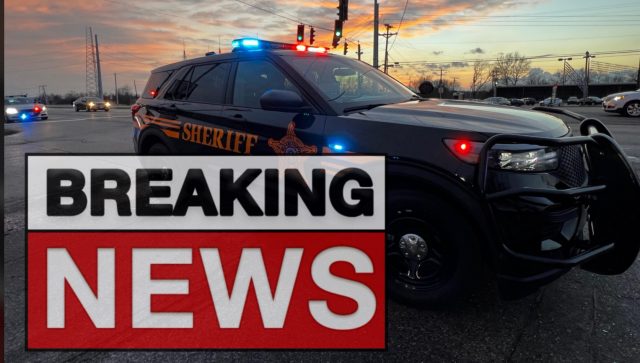 Pickaway County – A man died after falling over 30 feet down a man hole in Ashville.

According to sources Harrison Township was called to the area of 3000 block of Thoroughbred Drive, with the report of a worker who had fallen down the hole.

When police arrived they reported that the man was down the hole and not moving. Shortly after he was reported deceased.

According to Sheriff Matthew O. Hafey on July 3, 2023 at 12:28 P.M. Deputies from the Pickaway County Sheriff's Office along with Fire and EMS personnel from various departments were dispatched to 3329 Thoroughbred Drive Columbus, Ohio the Norfolk Southern Railyard on a male subject who fell approximately 30 feet down a man hole.
When Deputies, Fire and EMS personnel arrived on scene they learned the male subject who worked for Rock River Construction was working on a sewer line on the property of Norfolk Southern. He came up out of the sewer line and fell back down into the hole, approximately 30 feet. Deputies were on scene quickly and located the man down in the man hole in heavily flowing water.
When the man was extricated from his location, he was identified as 34-year-old Terry L Miller Jr of Amanda, Ohio. Terry Miller Jr. was pronounced dead at the scene by Harrison TWP EMS. Mr. Miller will be sent to the Montgomery County Coroner's Office for an autopsy.
Sheriff Hafey would like to thank Harrison Township Fire and EMS, Scioto Township Fire and EMS, Columbus Fire and EMS, Jackson Township Fire and EMS, Madison Township