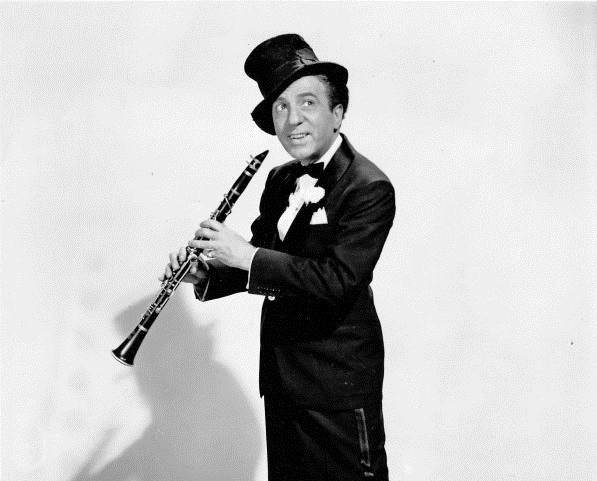 #3 –

Conchata Ferrell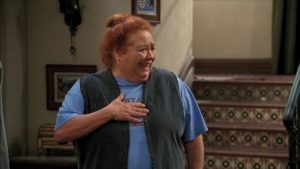 For 12 years, 'Two and a Half Men' ruled the airwaves on CBS. Although Conchata was not the top-billed actor on the series, she was unquestionably a backbone of the series, appearing in 211 episodes.
Born in Laudendale, West Virginia in 1943, her family moved to Circleville and was officially raised in the town during her developmental years, and many biographies list the city as her hometown.
Although the CBS series is what she is known for worldwide, Conchata Ferrel is one of Hollywood's most prolific actresses, with 127 credits underneath her belt, including prolific roles in TV shows "Hearts Afire", "L.A. Law", "A Peaceable Kingdom", and "E/R" (the 1984-85 show).
Its rumored that Conchata still calls Circleville her hometown, and rumors persist that the Hollywood celebrity frequently visits the town and its attractions.
---
#2 – Ted Lewis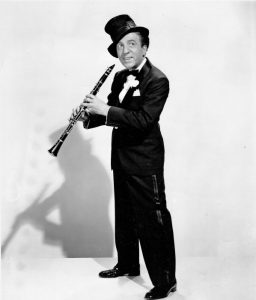 If you live or visit Circleville, then you've probably seen something with his name on it – either the park in the middle of town, the museum, or potentially a tribute band playing some of his greatest standards.
Unlike most of the list's recent notariety, Ted Lewis' legacy began in the late 1910's and early 20's as a Jazz musician. His popularity swelled as a Big Band leader throughout the depression, and even into the dire 1940s. His catchphrase "Is Everybody Happy" stood in stark contrast to the many problems in America in the 30's and 40's, which may have led all the more to his notoriety.
Unlike many on this list, Lewis continued to call Circleville his home, and was buried in the town which caused one of the greatest spectacles the town had ever seen with thousands lining up during the funeral procession. Rather than donating his memorabilia to universities or historical institutes, much of his property remains in-town at the Ted Lewis Museum, located on West Main Street.
---
#1 – John Holmes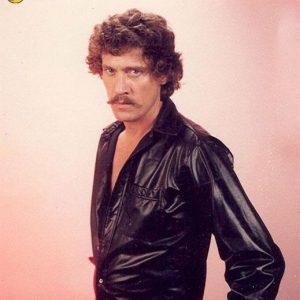 Depending on your set of morality, you either know who John Holmes is very well, or not at all. Born John Curtis Estes in Ashville, Ohio, in 1944 he grew up in the town to a devout Southern Baptist family, and was noted for perfect attendance at the Millport Baptist Church, which still stands between South Bloomfield and Ashville.
His family moved around, settling in Columbus then Pataskala until he was 16 years old. He then joined the army and took various jobs until he found his calling: Pornography.
Taking up the name of John Holmes, he became to porn as Elvis was to music, becoming one of, if not the, most prolific actors in the history of adult entertainment. He is cited for appearing in over 2,900 adult films. Much of his career was forged in the 1970's during the "Golden Age of Porn", and was known for movies such as 'Deep Throat' and 'The Devil in Mrs. Jones'.
He was so prolific and well known, his legacy spawned the movie "Boogie Nights" featuring Burt Reynolds, John C. Reily, and Julianne Moore. The movie portrayed the (few) parts of John's outrageous career that could be shown on the silver screen.
Sadly, his career began to involve drugs and other controversies in the late 70s due to his monumental success. It was alleged that his life began to spiral out of control around 1978-9 when he was reported to be making $3,000 a day in the porn industry. In the early 80s, he was a person of interest in cases surrounding the Wonderland Gang Murders, which was chronicled in Boogie Nights. In 1986, he was diagnosed with AIDS, which resulted in an abrupt decline of health.  After being bedridden at the Sepulvita VA Hospital for five months, he passed away in March 1988.
---
Honorable Mention – Janet Leahy
Janet Leahy is an anomaly on the list, in that her relationship to Circleville is somewhat mixed. No biographical information is available on her in any respect. However, she has consistently referenced Circleville in many of her works – and her works are many.
Janet Leahy is one of the most prolific producers in Hollywood for major television shows. She is credited as an executive producer for TV shows like 'Mad Men', 'Boston Legal', 'Gilmore Girls', 'Grace Under Fire', and many, many more. If her biographical information had a more proper definition of being from Circleville, she would likely be one of the more famous people from Circleville. But given that her works reference Circleville often, its certainly appropriate to mention her on this whos-who of Pickaway County.
Did we miss someone on our list? Post in the comments, and maybe we'll add them!