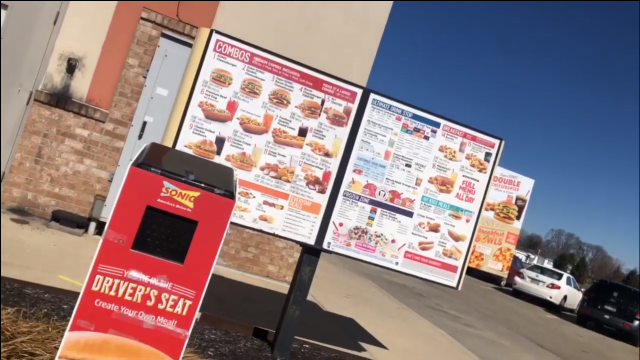 CIRCLEVILLE, OHIO – With nearly a dozen Sonic locations dealing with staff walk-offs, retraining has begun with new Sonic crews throughout Central Ohio.
Corporate workers were seen at the Circleville location on the weekend, setting the abandoned store in order, preparing to serve customers again after both staff and managers walked off from the store on Friday, making a hand-written note expressing their disgust at the change in ownership.
Crissi Woodworth, Sonic's VP of Public relations said on Saturday
"Under new management, guests and the community can look forward to improved service and the famous food, beverages and treats for which SONIC is known. Employees working for the local drive-in can look forward to fun, fast-paced work on which they can build a career, if they choose. Most current employees will have the opportunity to continue to work at the drive-in under the new ownership.
The Circleville SONIC Drive-In will re-open on Monday morning under new management. We recognize that changes like this can be difficult for employees to understand and most current employees will have the opportunity to continue working at the drive-in.
We look forward to being a part of the community for decades to come and appreciate the opportunity to serve our guests every day."
Do you plan on visiting Sonic this week as it re-opens? Let us know!