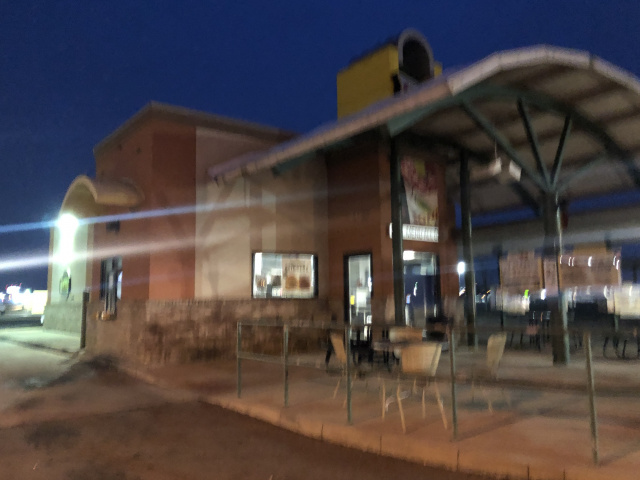 CIRCLEVILLE – Employees have walked off the job at the Sonic restaurant at the 1415 South Court Street location with the doors are locked and lights out.  A handwritten note on the door says, that "the new owners are treating them bad and they have closed down the restaurant."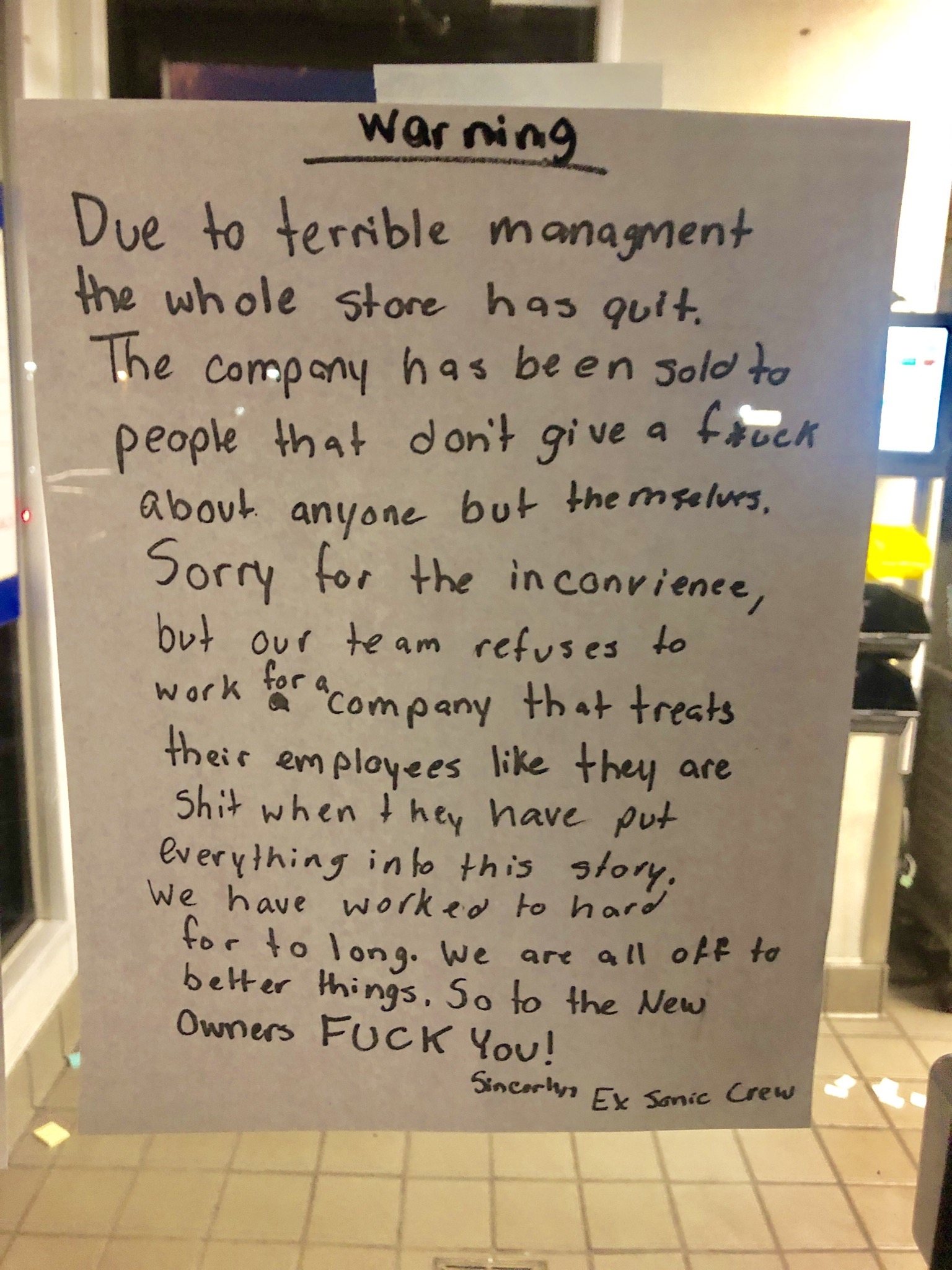 No news on what the new owners will do at this point in time we will try to keep you updated, as we have made calls to Sonic's corporate office for a response to track down the new owners.
Update we have had a statement from Sonic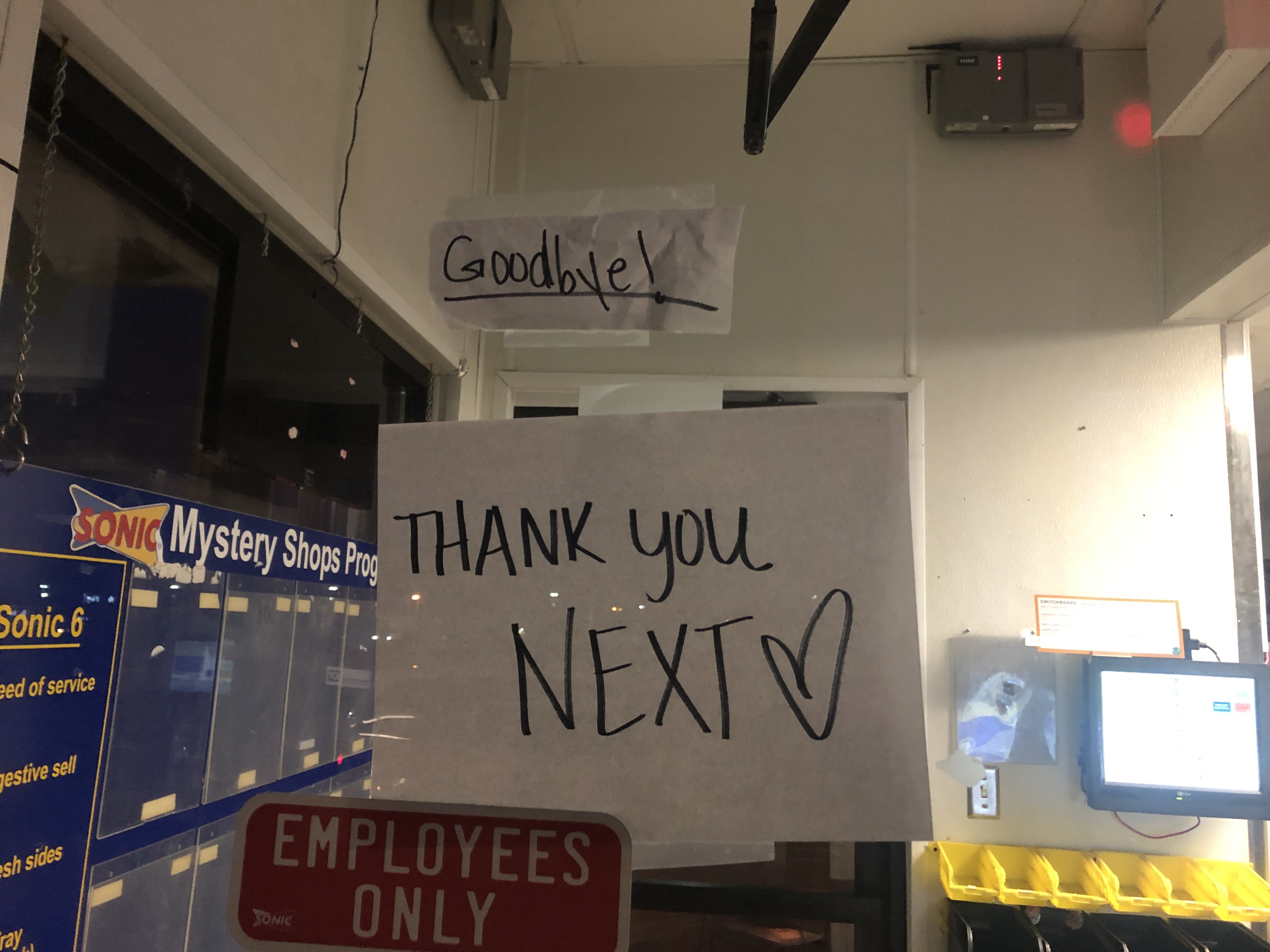 Update: Lancaster's Sonic has had a similar, but printed note posted to the restaurant explaining the circumstances of the mass walkoff. Grove City has also seen similar walk-offs with employees disgusted with new ownership.
According to sources close to the situation, part of the dispute stems from pay cuts forced onto employees who saw wages reduced from at or near-minimum wages to a tipped employee wages at approximately $4.00/hr.
One anonymous source close to management stated: "Circleville, Lancaster, and Grove City crews have all walked out and quit after the franchise was bought out by corporate. The regional director, two district managers and four general managers have all been let go. All of which have been working for the company in management for 7+ years."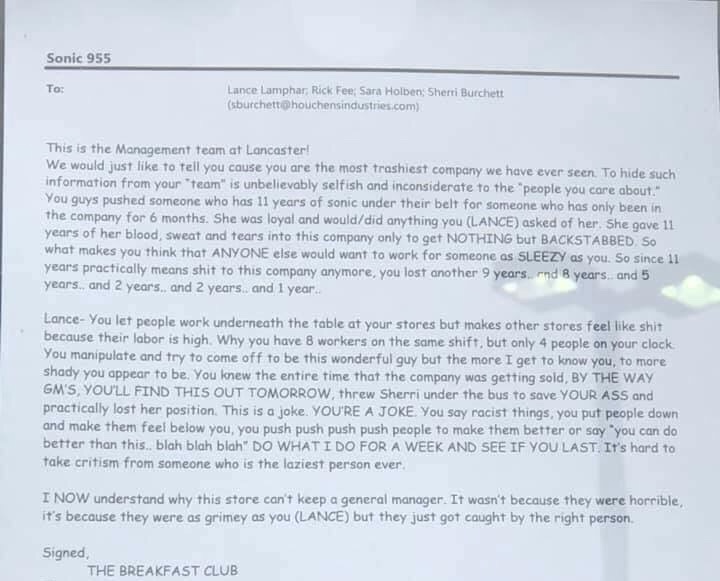 A new statement from Sonic was received on March 1, 2019 from Sonics Vice President of Public Relations Christi Woodworth on the Sonic closings and claim of reduction in pay.
We recognize that changes like this can be difficult for employees to understand, and most current employees will have the opportunity to continue working at the drive-in.  Under new management, guests and the community can look forward to improved service and the famous food, beverages, and treats for which SONIC is known. Employees working for the local drive-in can look forward to fun, fast-paced work on which they can build a career, if they choose.
No wage rates at any level decreased as a result of this transition and Carhops may continue to receive tips above their hourly wages. Additionally, with the ownership change, employees may now have their paycheck direct deposited and general managers are now eligible for a new bonus program, among other benefits. Most employees are continuing their employment at the drive-in and SRI has increased the total number of employees at the eight drive-ins in the Columbus market by 50% and will continue to invest in employees, technology and infrastructure at these drive-ins in order to deliver outstanding guest service.
SRI began operating the following drive-ins beginning Monday, February 25:
6206 E. Broad St., Columbus, OH
Grove City, OH
Heath, OH
Lancaster, OH
Circleville, OH
Two drive-ins closed as a result of this transaction:
We look forward to being a part of the community for decades to come and appreciate the opportunity to serve our guests every day.