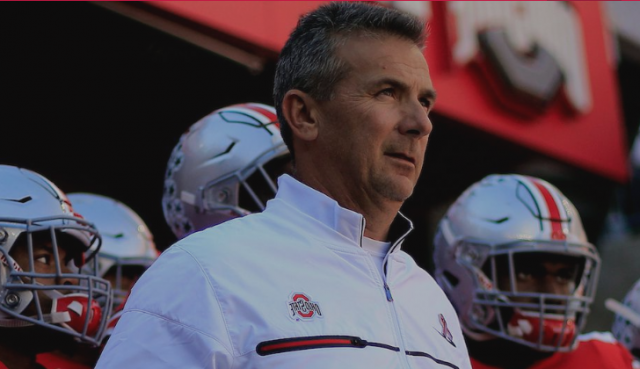 COLUMBUS –
Calls for a second investigation were immediately called for by Ohio State fans and alumni are mounting in the wake of a blowout 77-31 Ohio State victory against the Oregon State Beavers of Corvallis, Oregon.
Dwayne Haskins went 22-of-30 for 313 yards, 5 touchdowns, and 1 interceptions in the blowout win, hitting 4 different receivers for 4 receptions each. Co-conspirators in the cover-up include Terry McLaurin (4 rec, 121 yds, 2 TD), K.J. Hill (6 rec, 82 yds), Austin Mack (5 rec, 69 yds) and Parris Campbell (4 rec, 22 yds, 1 TD).
Fans noticed something was amiss when interim and acting coach Ryan Day, along with offensive coordinator Kevin Wilson called a play involving 5 receivers going wide with a pass actually being completed, rather than a QB sneak being ran, as is the tradition.
Urban Meyer was unavailable for comment, but anonymous sources state that he is putting the blame on an anonymous former 20th year senior quarterback and Tim Beck, former Ohio State Offensive coordinator.
In other news, Mike Webber ran for 186 yards and 3 TDs on 20 carries, and J.K. Dobbins ran for 74 yards on 15 carries, compiling a typical-but-spectacular 375 yards, or 7.1 yards per carry.
No word as to what the penalty for Meyer may be, but it may involve keeping Dwayne Haskins in at quarterback.
This article is satire. The scores and statistics are real, but the investigation is not. Go Bucks!