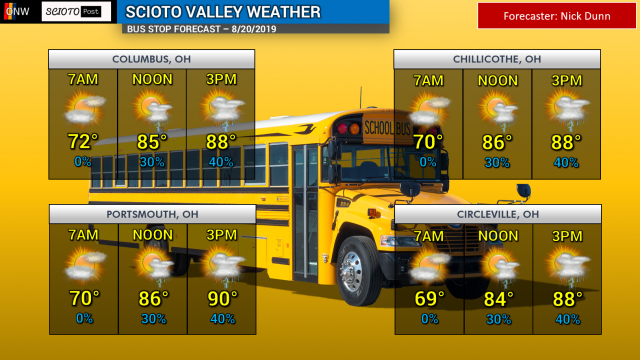 TUESDAY'S BUS STOP OUTLOOK
Discussion/Forecast: Nick Dunn
Expect a muggy and warm start, with temperatures on either side of 70 degrees. We will start the day dry before afternoon showers and storms develop. I would pack an umbrella for the afternoon for the kids as it could be wet when get get off the bus. Recess should be outdoors for most (if not all). Highs will be in the upper 80's to around 90, so lightweight clothes would be best!