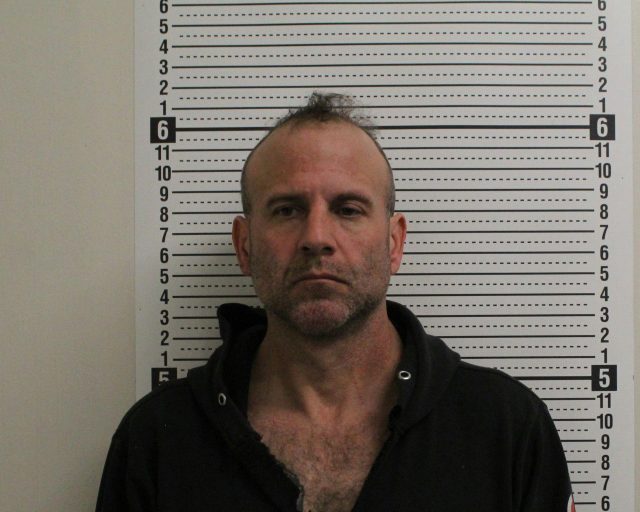 Ross County – A man that is no stranger to domestic violence charges and protection orders is back in jail, one of the events he was involved in led to the death of a local woman Amy Diehl.
Ross County Deputies were called to a home on Lick Run Road for an arson complaint when they arrived they found a woman hiding in her locked car waiting for deputies to arrive. When they spoke to her she explained some upsetting details surrounding an ex, James McVey.
She explained to Deputies that she was woken up by a bright light in her backyard outside of her bedroom window when she looked there were large flames from an antique rocking chair and a new crushing from her lawn cushion burning in a fire pit. She explained to deputies that she believed this could be her ex James McVey who recently had charges against him for domestic violence and she had a Civil order protection order against him.
Deputies searched the area and found that all of the lightbulbs on the exterior fixtures had been removed, deputies noted in the report that one of the bulbs was lying on the back patio.. The security camera watching her driveway had been unplugged and was not working, and in the fire pit remains of a green antique rocking chair along with other pieces of wood were observed. A lawn mower had been moved and was near the fire. Near a small yard shed There was a large pine tree branch laying just behind the yard shed, in the report Deputies said that the ground was flattened as if someone had been concealed behind a makeshift blind in that area. While clearing the area Deputies found a lighter and a Credit Card that had James McVeys name on it.
McVey recently was found guilty of Menacing by Stalking on 5/2/22 in Chillicothe Municipal Court he also has a history and prior conviction of violations of a protection order as recent as February of 2023. McVey was arrested and charged with Violation of a protection order, Menacing by Stalking, and Arson. He is currently in Ross County Jail.
Our last story on McVey was released in April of last year, you can read it here: https://www.sciotopost.com/ross-county-james-mcvey-back-in-jail-for-domestic-violence-man-connected-to-local-pickaway-county-gunshot-death-of-amy-diehl/