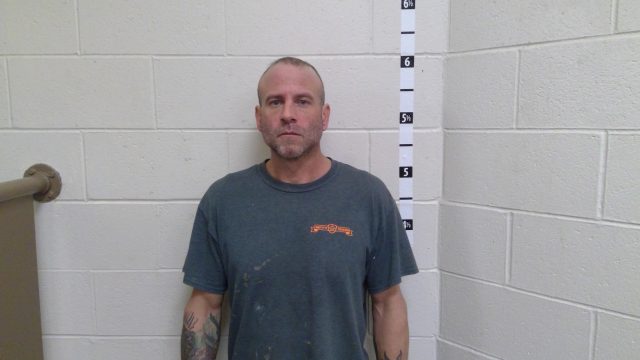 ROSS – A man that is no stranger to domestic violence charges and protection orders is back in jail, one of the events he was involved in led to the death of a local woman Amy Diehl.
On September 1, 2017 at approximately 11:49PM Pickaway County Sheriff's 911 Dispatch received a call from 311 Tarlton Road, Circleville, Ohio 43113. The caller advised the victim was injured as a result of a gunshot wound. The victim Amy L Diehl age 44, was transported to Berger hospital where she was pronounced DOA. Two people were on the scene of the shooting Diehl and James Mcvey. Mcvey was taken into custody and charged with one count of having weapons while under disability – Under Indictment, Diehl and Mcvey were in a relationship.
Mcveys history previous to this event included a total of two felony charges in 1999 and 2002 stemming from domestic violence. In an examination of Municipal Court records, James J McVey had 19 charges ranging from domestic violence to felonious assault and OVI/Under Influence between 1993 and 2016. The courts also noted that in the divorce proceedings in 2005 domestic violence was a contribution to the case.
Mcvey would plead guilty to weapons of disability and serve 36 months in prison. He was released from prison in late 2020 and was not charged with the death of Diehl.
Fast forward to 1/18/2022 after a new relationship in Ross county went bad, Mcvey was charged with two counts, one menace by stalking: (A)(1) No person by engaging in a pattern of conduct shall knowingly cause another person to believe that the offender will cause physical harm to the other person or a family or household member of the other person or cause mental distress to the other person or a family or household member of the other person, and Criminal Violence, telephone harassment, one a felony.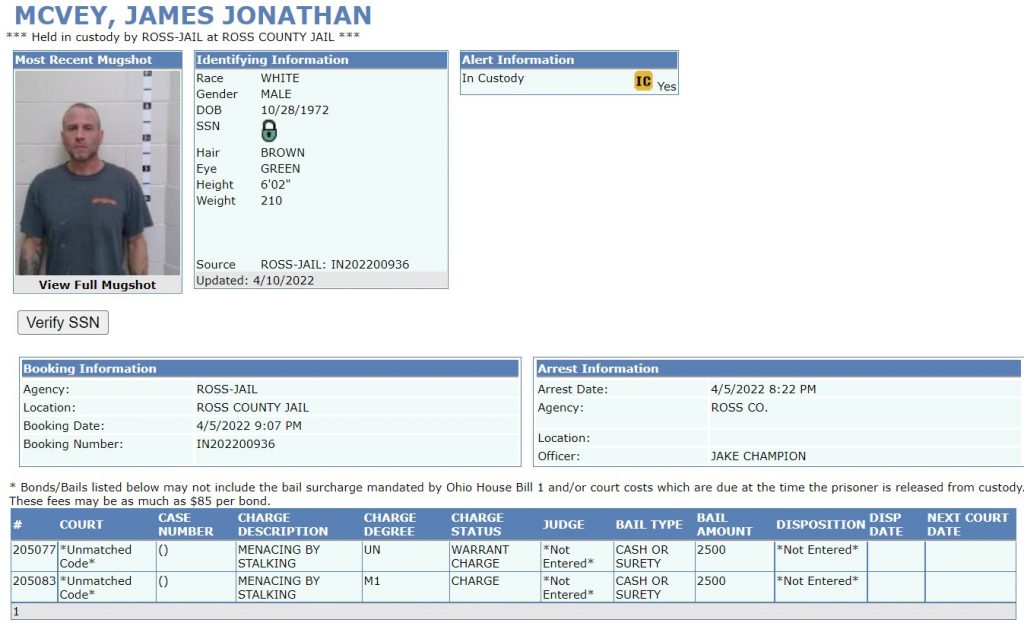 Currently, Mcvey is being held in Ross County Jail awaiting trial after a warrant for his arrest was issued on 4/04/22 for the above two counts. Ross County sheriff reported that after initial contact with Mcvey and told them he had a warrant for his arrest Mr. McVey refused to comply, but eventually complied and two Ross County officers were able to handcuff him behind his back.