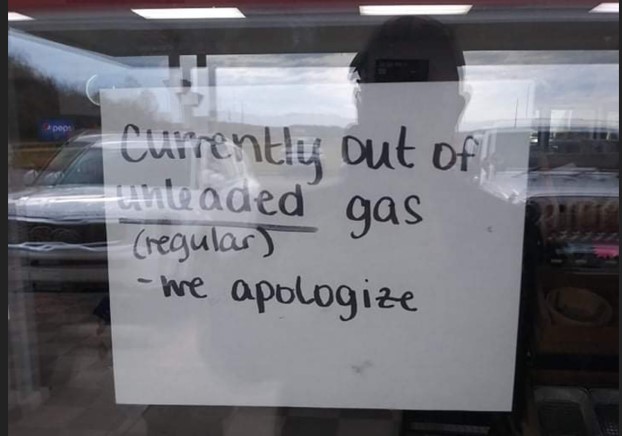 ROSS – A gas station close to the fairgrounds has a sign on the door saying they are out of gas.
Old Canal stop located on 18766 OH-104 in Chillicothe Ohio is a large Exxon gas station in the area.
According to Old Canal Shop, at first, they had run out of "regular" gas and then midgrade, and they have very little high test gas left. They told Sciotopost that they do not know when they will get refueled. Management told them that due to a trucking shortage it may be several days to a week.
According to the White House it is addressing issues by the coronavirus pandemic, a labor shortage, and increased demand.
Fuel shortages have been sporadic in areas, were some have gas and some are low or completely out.
Last week we reported that Pilot in Pickaway county was out of Diesel and would be for over 4 Days that story here: https://www.sciotopost.com/southern-ohio-pilot-locations-out-of-diesel-in-nationwide-shortage/