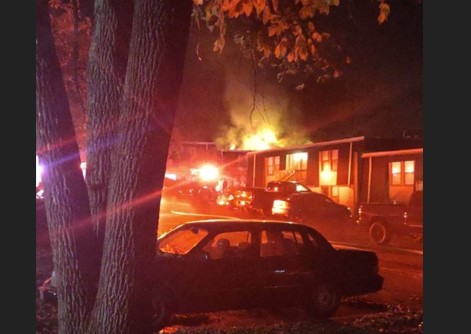 Chillicothe – A fire broke out Wednesday night at the dogwood apartments located at 1355 Western Ave. in Chillicothe, one person was injured and six apartments were destroyed.
According to reports, a cooking fire started in unit 64 that spread throughout out that apartment and into a neighboring unit. When firemen arrived they started fighting the fire dousing it with water. The fire in the core burned through into another unit 57 where it created damage also. Water that was used to extinguish the upstairs apartments ran into the lower apartments causing serious water damage and roof leaks and cave-ins making them inhabitable.
The woman from unit 64 was injured by fire and transported to Adena for burns.
The fire was extinguished at 10 pm but hot spots started the fire again later on and were on scene until 2 am.