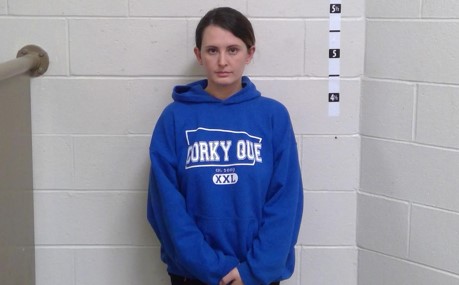 ROSS – A 26-year-old woman has been arrested and charged with murder for a crime that happened in April.
According to several people who reached out to Sciotopost today on a story we did in April, they have been waiting for this day for a while.
In April we posted a story of Chillicothe police were investigating a death of a man that had been shot on 160 Block of Maderia Ave in Chillicothe then loaded in a car and driven to Pike County where he died in Pike Medical Center from that wound. Since then 26-year-old Morgan Baxter has been a suspect, but she wasn't charged until today.
Baxter was arrested earlier today and has been charged with Failure to report, murder, and Involuntary manslaughter.
Allegedly according to sources she has claimed to police she shot him, but also claimed self-defense, this may be why it has taken so long for charges. We have reached out to Chillicothe police for more info we will update soon.
Baxter is being held with No Bond